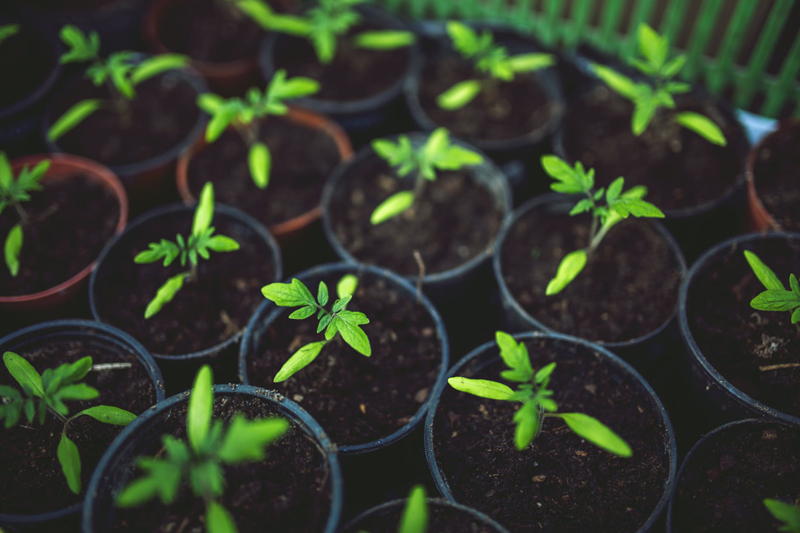 Celery sold in grocery stores usually has big stalks with a few leaves on top. My mom used to grow celery in her garden. Celery is a cool weather crop that needs a long growing season. They also require cool temperatures. Celery grows the best when temperatures stay around 60 to 70 degrees F. When the temperatures go above 75 degrees F., the celery slows way down in growing and the leaf edges will turn brown. It is for this reason that few home gardeners will try to grow this cool weather vegetable.

The celery when it does grow and produce, the stalks have a big bold flavor that is perfect to add in soups, stalk and other dishes requiring some celery. You can chop and add the celery leaves to your recipes. The leaves have a spicy taste and they have more nutrition than the stalks. You can sue celery seed in salads and other dishes.

Sometimes the celery from our gardens can taste bitter. This is caused from chlorophyll building up in the stalks. If the celery is too bitter, it can ruin the taste of your recipe. There is a way to help prevent the bitterness so it will be more enjoyable in your prepared meal dishes.

Purchase Self-Blanching Celery

Before buying your celery plants or buying the seed to grow your own plants, check the label. Look for self-blanching celery plants. These are less bitter and will not need you to blanch them in the garden. In short, this means less work for you the gardener.

Provide Ample Water

Celery needs a lot of water to grow. If they don't get enough, or if the soil is allowed to dry out, the stalks will have a bitter taste. Keep the soil evenly moist throughout the growing season.

Shade the Celery Plants

Ten to fourteen days before harvesting the celery, give it some shade. This is done in a number of ways. You can cover the celery stalks with straw. Another way to shade them is to mound the soil around the celery stalks. No matter which method you choose, remember to leave the top leaves uncovered. Do not leave the celery covered beyond the 14 days, because the celery may rot or become pithy.

If you don't have straw, or if mounding seems like too much extra work, there is another alternative. Recycle those old milk jugs to provide the shade. Remove the top and bottom of a clean milk jug. Insert the milk jug into the soil over the celery plant.

By choosing one of these simple shading tricks, you can grow sweet tasting celery that will complement your recipes, not over power them with bitterness.

It takes 90 to 120 days before the celery is ready to harvest after transplanting in the garden.


Related Articles
Editor's Picks Articles
Top Ten Articles
Previous Features
Site Map





Content copyright © 2021 by Gail Delaney. All rights reserved.
This content was written by Gail Delaney. If you wish to use this content in any manner, you need written permission. Contact Gail Delaney for details.