The House on Telegraph Hill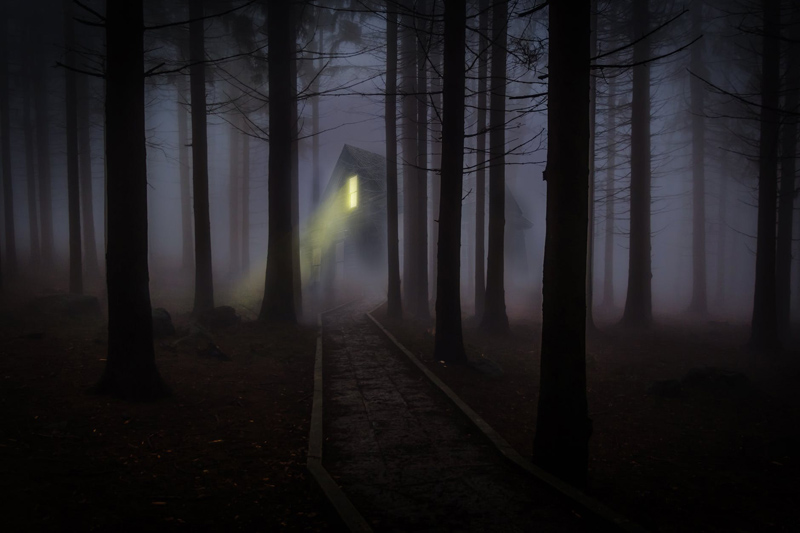 The House on Telegraph Hill
begins in a very dark place indeed, Belsen concentration camp where two Polish widows have been imprisoned. Karin Dernakova and Victoria Kowelska befriend each other amidst the horrific conditions of the camp. But although Karin has much to live for, Victoria is the stronger and more determined character. Karin dies just before the camp is liberated, and Victoria – with nothing left in her native land – makes a momentous decision that ultimately will lead her into unimagined danger.
Director Robert Wise is unhurried in setting the scene of the movie. His use of Victoria as the narrator of the early scenes gives the audience a clear understanding of her situation and helps to establish her as a sympathetic character.
When Belsen is liberated by American forces, Victoria is interviewed by the kindly Major Marc Bennett (played by William Lundigan), and takes the irrevocable step of declaring that
she
is Karin Dernakova. She has Karin's identity papers, and has learned all about her friend's life and family. Karin's young son Christopher was sent to America before the war to live with Karin's wealthy Great Aunt Sophie, from whom Karin is to inherit a great deal of money.
Italian actress Valentina Cortese plays Karin (formerly Victoria) with a believable combination of integrity and desperation. We know that she is good person from her efforts to protect her friend. And from her narration we know that she took her dead friend's identity not for the sake of money but to find security and normality again after her terrible wartime experience.
Eventually Karin reaches the United States and meets Alan Spender (Richard Basehart) who was appointed as Christopher's guardian following Great Aunt Sophie's death. After a whirlwind courtship, they marry and go to live in the imposing mansion on San Francisco's Telegraph Hill, where Karin happily becomes a mother to Christopher and revels in her newfound normal life.
Before long, though, Karin starts to feel that all is not as it seems. The housekeeper cum governess, Margaret, makes it plain that she resents Karin's presence. And even Alan seems to be keeping secrets from her. As her suspicions deepen, Karin tries to find answers but this only puts her in greater danger.
I found
The House on Telegraph Hill
to be a gripping psychological thriller. Its element of film-noir comes partly from the dark settings and cinematography, and also from the situation of the lead character. Karin's life is threatened because of who she is – even though she is not that person; a dark and seemingly inescapable dilemma.
The acting in the movie is very high quality. Richard Basehart (who was married in real life to Valentina Cortese at this time) brings Alan's complex character to life, and gives us some very effective scenes of smiling menace. Fay Baker is excellent as Margaret, hovering between politeness and fury in such a way that we can only guess at her character's true motivations.
I highly recommend The House on Telegraph Hill as an involving mystery thriller.
Note: I watched The House on Telegraph Hill on Netflix. I pay for my subscription to this service from my own funds. The movie is also available on DVD from Amazon.com; you can find it by following this link:House on Telegraph Hill


Related Articles
Editor's Picks Articles
Top Ten Articles
Previous Features
Site Map





Content copyright © 2023 by Grace Rostoker. All rights reserved.
This content was written by Grace Rostoker. If you wish to use this content in any manner, you need written permission. Contact Grace Rostoker for details.