Burning Man Goes Northern Ireland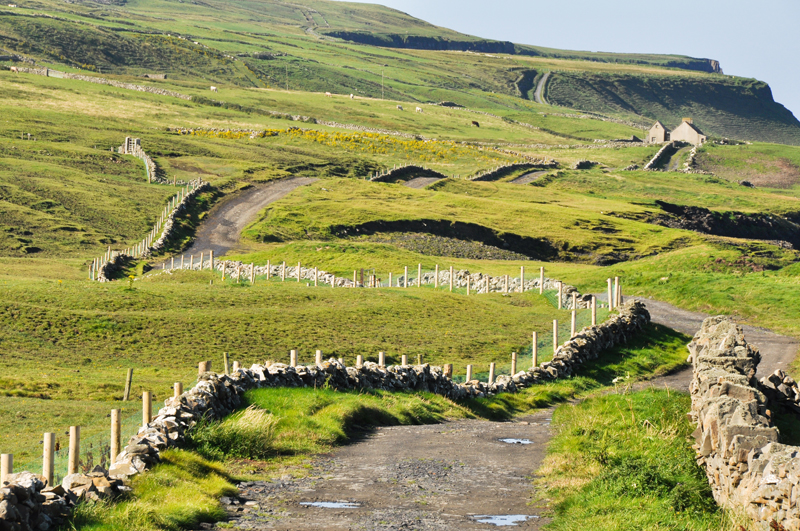 Burning Man is a festival held in remote Nevada desert each summer. One of the main features is that amazing sculptural structures are built, looming over the plain. During the course of the festival these structures are burned down. This simple concept has developed a bit of a cult following on the festival circuit. Now one of the architects and builders of the Burning Man sculptures, David Best, has brought the concept to Ireland, but with a unique and heart-warming embellishment to the concept. It's all about peace

Having bought a holiday home in the Republic of Ireland, David Best, had become familiar with contemporary Irish culture. In particular, he became aware of the ongoing peace and reconciliation work that has gone on in Northern Ireland since the Good Friday Agreement of 1996 and the subsequent paramilitary truces.
This brings us to a unique event that occurred over the Spring Equinox weekend in Derry/Londonderry. Notice the 'slash' or 'stroke' as they call it in Ireland? That Northern Irish city is nicknamed 'Stroke City' because Unionists (mostly Protestant) and Nationalists and Republicans (mostly Catholic) call the city and county by different names. Unionists insist on keeping the London in the name, symbolising their desire to have Northern Ireland retained as part of the United Kingdom. Nationalists and Republicans on the other hand just call the walled city and county Derry.

Northern Ireland has an existing bonfire culture. The public holiday on the anniversary of William of Orange's victory at the Battle of the Boyne is celebrated on 12th of July each year. Bonfires are lit all over Northern Ireland on that date by people of the Unionist persuasion. David Best had an 'Aha!' moment where he imagined making a Burning Man structure, but to make it a cross-community bonfire that would be about peace. With community volunteers to manifest the project they built the 'Peace Temple' on a hill that had previously been felt to be home turf for one community. This ritual has now made that hill a shared public space.

It became a massive community project, with unemployed young people being taken on and trained to create a structure in the style of a Balinese temple. This 'Peace Temple' was erected on a hill overlooking the city. All during the week preceeding the 21st March 2015, people trailed up the hill to visit it. In the Irish way of things, they lit candles, created mini-shrines commemorating those lost in the Troubles. They tied ribbons to the structure similar to the custom of tying rags to well-wishing trees beside holy wells.

Friends who visited the Peace Temple said that it was incredibly moving and an imaginative way of helping a traumatised country to heal. One friend likened it to Reek Sunday, when pilgrims flock up the Mayo mountain, Croagh Patrick. "Hundreds were walking up to it and were quiet, contemplative. That temple has done more for peace and reconciliation in the country than all the programs put together over the past ten years," he said in a private conversation with me.
The ceremonial burning was a highly symbolic rite. The Peace Temple was set alight by one Catholic who had had a member of their family killed by a Protestant and one Protestant who had a close family member murdered by a Catholic. They torched it together as a symbolic purifying of the grief, anger and collective trauma that everyone experienced in the Northern Irish 'Troubles' that went on for over thirty years at the end of the 20th century.

Anyone connected with Northern Ireland knows the effects of that trauma intimately and we all find this imaginative act of ritual cleansing moving and constructive. Humans need ritual to heal. In a country where sectarianism has caused so much grief, arriving at a ritual that everyone can embrace a common one can be difficult. But, out of the Nevada desert, came Burning Man, to a damp, windy, cold Irish spring. Burning Man did some springtime renewal work this past equinox.



Related Articles
Editor's Picks Articles
Top Ten Articles
Previous Features
Site Map





Content copyright © 2022 by Bee Smith. All rights reserved.
This content was written by Bee Smith. If you wish to use this content in any manner, you need written permission. Contact Bee Smith for details.