Christmas Variations for a Round Knitted Rug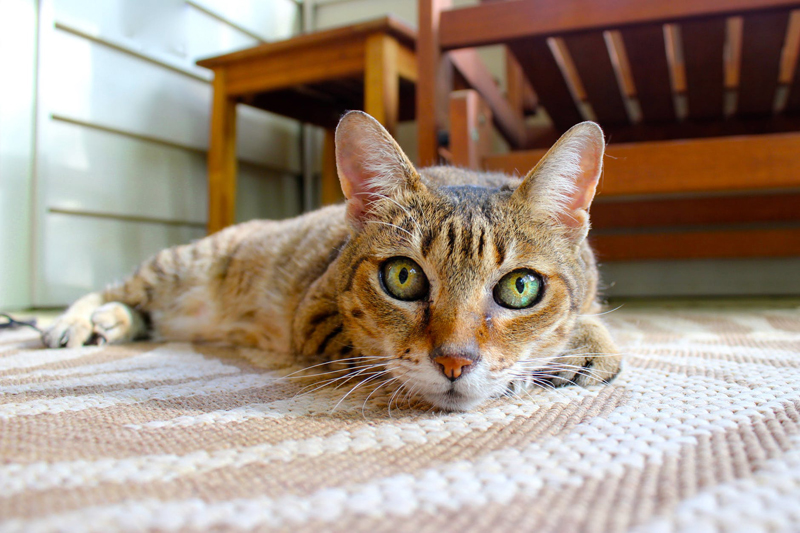 Red,white and green just spell Christmas. Small accent rugs can really set the tone for the season, yet they are easily stored away for next year. Enjoy making these fairly simple designs. Because of their simplicity, accuracy is important to get the desired effect.

The rugs can be green or red with white as the contrasting color, or they can be white with green or red as the contrasting color. Red and green may also be combined, provided they are deep rich colors. Not just any green or red will do.

Varying pattern and different combinations can create a colorful Christmas decor. Consider the possibilities: chair back covers, seat covers, table toppers, and a tree skirt. The radiating design immediately looks cheerful.

With a simple pattern and contrasting colors, it is important to be accurate in the number of stitches on the needle and the number of rows knitted in a color. With a repetitive pattern, the rhythm of the pattern is important. As there are no more than 40 to 50 stitches in a needle, this is not hard to do.

This rug consists of twelve sections. The shape of each section is triangular and is achieved by diminishing the number of stitches every other needle by two, leaving the unknit stitches on the needle. Thus more and more unknit stitches stay on the needle , while the stitches that are knitted diminish, resulting in a triangular piece. At this point all stitches are knit, and the process starts all over again. In this way, the triangles are joined. After 12 triangles the circle is complete. To join the last side to the first trangle, all the stitches are knit once more; then by knitting together the two sides and then casting off each stitch, the seam is closed.
.,.
There are two basic designs: The first design has a solid center of the main color with accent lines or bands starting a few inches from the center; in the other design, the accent lines radiate from the center. These lines can be as narrow as two rows for a very elegant design; they can also be wider for a bolder design.

Each of these sections is a triangle with two long sides and one shorter one. To design a section, draw lines parallel to one of the long sides of the triangle. Draw no more than three or four lines in each triangle.

Make two different designs by coloring in the spaces, alternating the two colors. Another option is to make the background in one color and the lines in another.

To compose the design of the rug, form a circle with 12 of the triangles. Using identical triangles will result in a rug that is uniform and symmetrical. For a different effect
replace every other, every third, or every fourth with another design.

Sample design:
With red knit 10 rows as follows:
*Knit 40 stitches and return
Knit 38 stitches, return
Knit 36 stitches, return
Knit 34 stitches, return
Knit 32 stitches, return
White
Knit 30 stitches, return
Red: Knit eight rows, diminishing as above (28, 26, 24, 22)
White: Knit 20 stitches, return
Red: Knit eight rows diminishing as above (18, 16, 14, 12)
White: Knit the remaining rows, diminishing as above. (10, 8, 6, 4, 2)
This completes one section.

Next section
Repeat from * (Knit all stitches on the needle – they will be in pairs),

Knit remaining 10 sections.
Join last section to first section (see above).

The result will be a red rug with white lines and small white triangles at the end of each section.

An interesting variation requires the first five rows of every other section to be in the main color, while the other sections have just one row in the accent color. This combined with evenly spaced single rows in the accent color creates an airy pattern of connected lines.

This site needs an editor - click to learn more!

You Should Also Read:
Radial Rug Techniques
Design Tool for a Round Knitted Rug
Bold Designs for Round Accent Rugs




Related Articles
Editor's Picks Articles
Top Ten Articles
Previous Features
Site Map





Content copyright © 2022 by Iris ten Holder. All rights reserved.
This content was written by Iris ten Holder. If you wish to use this content in any manner, you need written permission. Contact BellaOnline Administration for details.