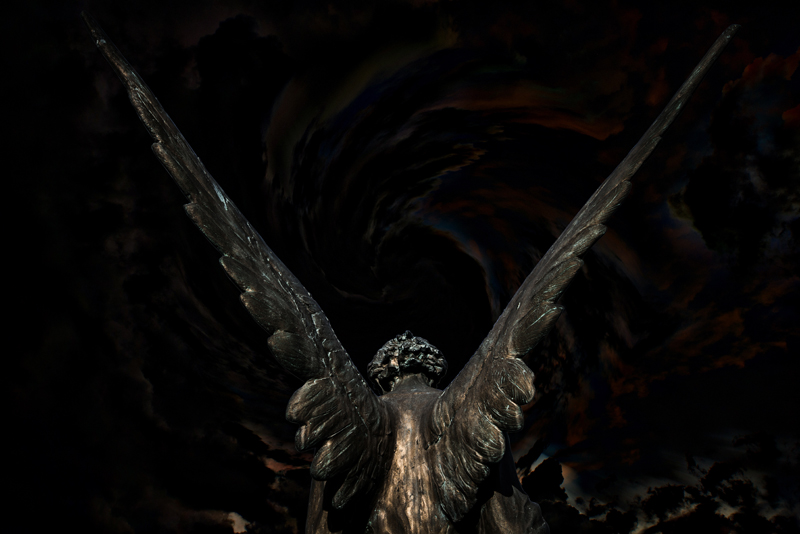 Y&T are one of those bands that just never seemed to get the respect they deserved. They had some awesome records and high-profile opening act tours over the years but somehow superstardom eluded them. Too bad because they are far too good to fly under the radar this way. The band has recently released their first live DVD - Y&T Live – One Hot Night --- and one hot night it was. This is an excellent DVD that shows the band at the height of their powers. I was lucky enough to speak with band leader Dave Meniketti recently and talk about the new DVD. Here's what he had to say:
Morley: Congrats on the DVD it's just excellent and just one of the best live ones I've ever got to see. I've never had the pleasure of seeing you live so this really shows what I've been missing. Did you record many shows for the DVD or did you just lay it all on the line for just this one in the Netherlands?

Dave Meniketti:
Well, we tried a couple of other times before you know, maybe over the last two years. We gave it a go and we ended up not liking the production value because maybe it was just the wrong hall or maybe the way they lit it or something like that. This was an all-in-one time affair you know for this particular DVD. We didn't do this over two days or anything like that. It was just one show and you know, for better or worse, there it was (laughs).
Morley: Was there a real particular reason why you chose the Netherlands or this area?

Dave Meniketti:
Ah, really it was just because a person…we were flying to summer festivals in Europe last year and a guy that had actually done the audio for one of those festivals came up to us at another festival a few days later and said, "Look check this out. This is what I just recorded of you guys at the last festival in Germany. And you know, we did a really good job and we just so happen to be real big fans of the band and we'll do the right thing for what we think the fans will want to see and hear" and so on and so forth. So, you know, they just seemed to be the right company. And so we knew we couldn't do it right then because we were just about done with that particular part of the tour for the summer. But we knew that we were coming back in the fall to do another headline European tour so we just picked a proper date that they were going to be close by to, so they could make it to, so they could drive to. They also thought this was a good venue that they could for a DVD.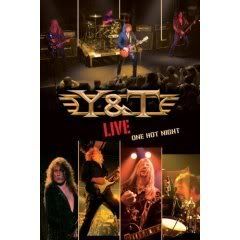 Morley: Does recording a DVD cause many problems? I would assume it doesn't always go as seamlessly as you see on the final product. One of the out-takes shows you restarting a song. Did it go pretty smooth or did you have a couple of snags?

Dave Meniketti:
Nah. The biggest snag for us was just physically it was a tough thing because it was an amazingly hot night and so we turned into sweat balls trying to get through it and literally I was slipping on my own sweat, there was a puddle beneath me. (laughs) That and the fact that I was sick with a cold were the two only things that made it kind of a little bit harder than the norm. but other than that, nah, it really went pretty easily. It was just another Y&T set as far as we were concerned. Another good show. The crowd was obviously into it. And you know that helped to sort of get us pass all those other things that were bothering us at the moment.
Morley: Was this a special set list because of the DVD or is this a typical Y&T set list?

Dave Meniketti:
That's pretty much a standard Y&T set list for the last couple of years. Or at least the last year. We try to keep it fresh for every time that we come out to tour again in areas that we been before. We try to make sure that we're going to do at least 3, 4 or 5, maybe 6 or 7, you know, different songs than we did the time before. You know we play a good two and a quarter hours every night so it allows us to change enough songs and still be able to play all the classics that the people want to hear.
To read the rest of this interview, click on the link below.
You Should Also Read:
Rest of interview
Y&T website


Related Articles
Editor's Picks Articles
Top Ten Articles
Previous Features
Site Map





Content copyright © 2022 by Morley Seaver. All rights reserved.
This content was written by Morley Seaver. If you wish to use this content in any manner, you need written permission. Contact Morley Seaver for details.