Amorphis - Silent Waters review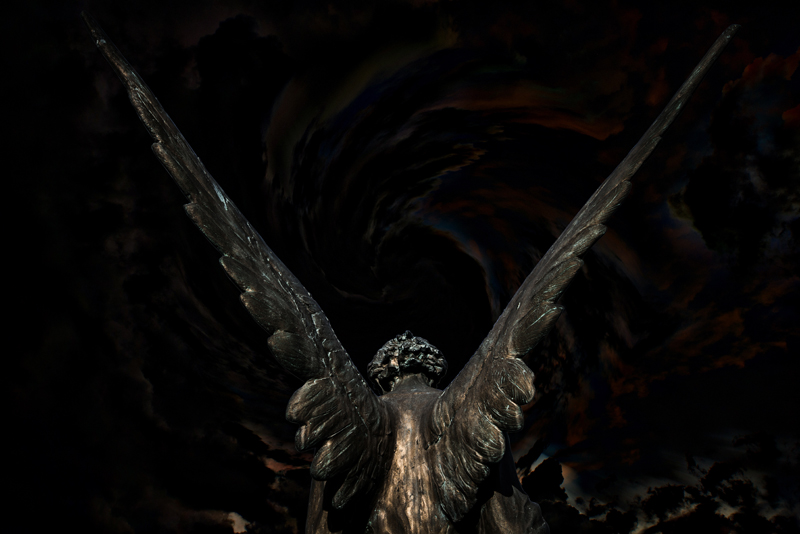 This was my introduction to the Finnish band Amorphis and I'm really impressed. They are a progressive death metal band that is a whole lot more than that. They incorporate extremely melodic songs that are bolstered by some clean vocals that make this music rise above most of any similar type of band.
Silent Waters
is a blistering affair that does not sacrifice any sonic energy by not being a straight death metal band. New-ish vocalist Tomi Joutsen (he joined the band after last year's
Eclipse
) has a raspy roar that is neither full-throat bellow or dry-gulch demon spew. It fills the bill perfectly and his clean vocals really serve to offer up a distinction between the two aspects perfectly.
The record kicks off with "Weaving the Incantation" and it's an accurate snapshot of what is to follow for the rest of the set; majestic, powerful metal that takes you places as the more tranquil moments only set you up for the next barrage. The title track is less heavy than a lot of the other songs but is no less intense. "Towards and Against" is perhaps the shining moment of the record with a hypnotic beat that has you banging your head within seconds and Joutsen sounds terrific. The keyboard-heavy intro of "I of Crimson Blood" is really powerful making this song a really commanding potential set list opener. And just when you think you have the guys figured out they give you a bit of a head turn with something like "The White Swan" which has a spoken word intro over a keyboard framework.
I was amazed to find out that I've been missing a lot as Amorphis has been around since the early '90s, releasing seven previous records. The name Amorphis apparently means having no determinate form or shape. According to their bio, a lot of the lyrical matter has its roots in Finnish folk lore. Band founder Esa Holopainen and keyboardist Santeri Kallio write the majority of the songs
If you like your heavy stuff with a bit of melodic injection, then run, don't walk to pick up this CD. This is excellent stuff.
Band members:
Tomi Joutsen – vocals
Esa Holopainen – guitar
Tomi Koivusaari – guitar
Niclas Etelävuori – bass
Santeri Kallio – keyboards
Jan Rechberger – drums
Track Listing
1. "Weaving The Incantation" (Koivusaari) – 4:57
2. "A Servant" (Kallio) – 3:55
3. "Silent Waters" (Kallio) – 4:50
4. "Towards And Against" (Holopainen) – 4:59
5. "I of Crimson Blood" (Kallio) – 5:05
6. "Her Alone" (Holopainen) – 6:01
7. "Enigma" (Holopainen) – 3:34
8. "Shaman" (Holopainen) – 4:55
9. "The White Swan" (Koivusaari) – 4:49
10. "Black River" (Kallio) – 3:49
11. "Sign" (Joutsen) (Bonus Track) – 4:33
You Should Also Read:
Amorphis website
Amorphis MySpace
Buy this CD


Related Articles
Editor's Picks Articles
Top Ten Articles
Previous Features
Site Map





Content copyright © 2019 by Morley Seaver. All rights reserved.
This content was written by Morley Seaver. If you wish to use this content in any manner, you need written permission. Contact Morley Seaver for details.