How to Grow and Force Paperwhites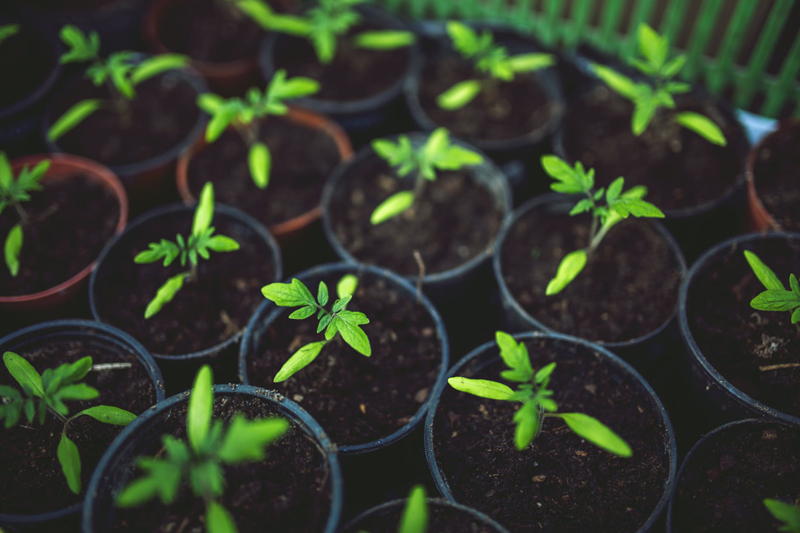 Paperwhites, or Narcissus, are a very fragrant and easy to grow spring-bloominig bulb. With a little advanced planning, the bulbs can be planted in the fall and bloom in the winter by "forcing." Forcing means taking spring-blooming bulbs and tricking them into thinking they have slept though the winter, and that it's now spring and time to bloom. It's not a difficult project, but it does take some advanced planning, time and patience to force bulbs.
Forcing the flowers can be a fun gardening project to do, and a great project to do with kids. The forced flowers make a nice winter table centerpiece or a thoughtful gift. Stagger your plantings over several weeks so that you can enjoy the blooms all winter long.
How to Force the Bulbs
Paperwhites are one of the few bulbs that do not require chilling to force. First, fill a shallow bowl or other container about halfway with decorative stones, gravel, or beach glass for a soilless and decorative look. (Plain potting soil will work as well.) Place paperwhite bulbs into the stones or soil, just enough so that they are snug down in the stones or soil so that they stand up properly and are anchored in place. Don't worry about crowding the bulbs to tight together – plant several bulbs close together so that the flowers' blooms are close together.
Water them just enough to touch the bottoms of the bulbs – if the bases of the bulbs sit in water, the bulbs will rot and fail to bloom.
Place the containers in a cool, dark place for 1-2 weeks. When the bulbs begin to shoot roots out and shoots are coming out of the tops, then place the pot in a brightly lit room. In 4-6 weeks, the paperwhites will bloom. Watch the water level carefully, as the bulbs in bloom can drink water quickly and may need watering more frequently.
Forced paperwhites can be top heavy and may topple over easily in a container. Be sure to anchor them well with bamboo stakes or other supports.
Enjoy the fragrant paperwhite blooms you've forced. When they are finished blooming, they cannot be replanted; simply remove the bulbs and toss them into the wastebasket or your compost pile.
Growing Paperwhites Outdoors
Paperwhites can be grown outdoors as well. As they are spring-blooming bulbs, they should be planted in the fall prior to a hard frost. Simply plant the bulbs in a sunny spot, and mulch well. In the spring, tall green shoots will come up, with clusters of fragrant white flowers.


Related Articles
Editor's Picks Articles
Top Ten Articles
Previous Features
Site Map





Content copyright © 2021 by Teresa Shaw. All rights reserved.
This content was written by Teresa Shaw. If you wish to use this content in any manner, you need written permission. Contact Gail Delaney for details.