New Crop Area and Color Tools for Illustrator CS3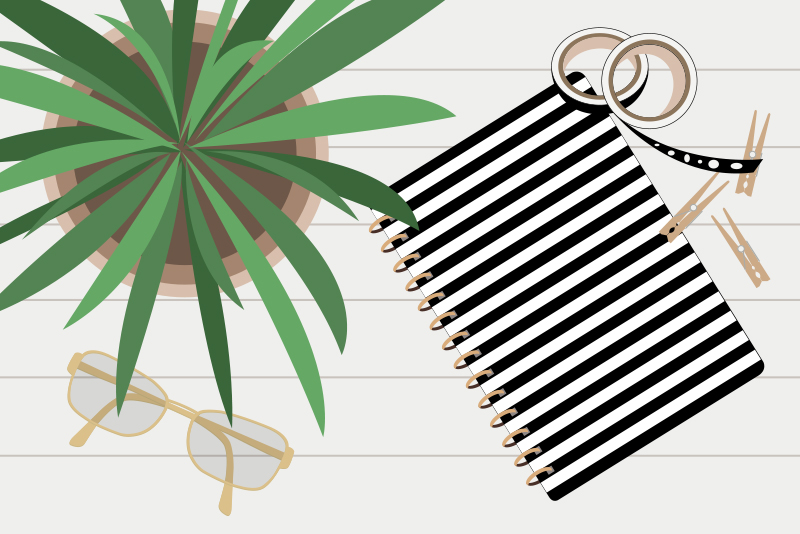 When you are ready to finalize your image for output, the new Crop Area tool will save you a lot of time. For example, you can use any of several
preset output options
for print, web, video and film. Illustrator will automatically use the correct settings for your output needs. You can also choose to output only part of an image by hiding the rest with the Hide Other Layers command. Then just click on the image with the Crop Area tool and the parts of the image that you do not wish to use will be white and the rest will be
cropped to size
.
But, I promised to tell you about the new color features in Illustrator CS3. They have taken color to a whole new level. With these new tools, you can easily explore color combinations and recolor artwork without any permanent changes to the original until you are ready to commit.
The Color Guide panel is a new way to experiment with color combinations. Starting with a base color, the panel displays several color harmonies based on preset
color libraries
and
classic color rules
such as Complementary, Analogous, Monochromatic and Triad. You can also build your own custom color harmony by making adjustments to several options. Then you can save your new color harmony as a color group in the Swatches panel. The best feature of the Swatches panel is the new way that you can save some or all of the colors in your existing artwork as a
group of swatches
. This is a quick and easy way to build color schemes.
Now, for the best of the best which is Live Color. This new tool will help you experiment with colors for your artwork. There are two panes, Edit and Assign, in the Live Color dialog box. Let's take a look at them both.
The
Edit pane
displays the colors from your artwork in several ways. At the top of the pane, the colors are displayed as swatches. On the color wheel, they are displayed with markers. At the right of the wheel, you can see the details for each individual color in your project. The Edit pane also has features for recoloring your image. At the bottom of the dialog box, you can make adjustments to the Hue, Saturation and Brightness for the existing color harmony. You can build any number of new color harmonies for your image by dragging the markers on the color wheel. As you do, your image is
dynamically recolored
but the changes are non-destructive. Therefore you can experiment as much as you like without many permanent changes until you are ready.
You can also use the
Assign pane
in the Live Color dialog box to make new versions of existing artwork. In the Preset menu, you can change the Color Library, Color Harmony or the number of total colors in the image. This is a great feature for tasks such as reducing an image to a
2-color version
for a logo.
← Back
Copyright 2018 Adobe Systems Incorporated. All rights reserved. Adobe product screen shot(s) reprinted with permission from Adobe Systems Incorporated. Adobe, Photoshop, Photoshop Album, Photoshop Elements, Illustrator, InDesign, GoLive, Acrobat, Cue, Premiere Pro, Premiere Elements, Bridge, After Effects, InCopy, Dreamweaver, Flash, ActionScript, Fireworks, Contribute, Captivate, Flash Catalyst and Flash Paper is/are either [a] registered trademark[s] or a trademark[s] of Adobe Systems Incorporated in the United States and/or other countries.


Related Articles
Editor's Picks Articles
Top Ten Articles
Previous Features
Site Map





Content copyright © 2018 by Diane Cipollo. All rights reserved.
This content was written by Diane Cipollo. If you wish to use this content in any manner, you need written permission. Contact Diane Cipollo for details.