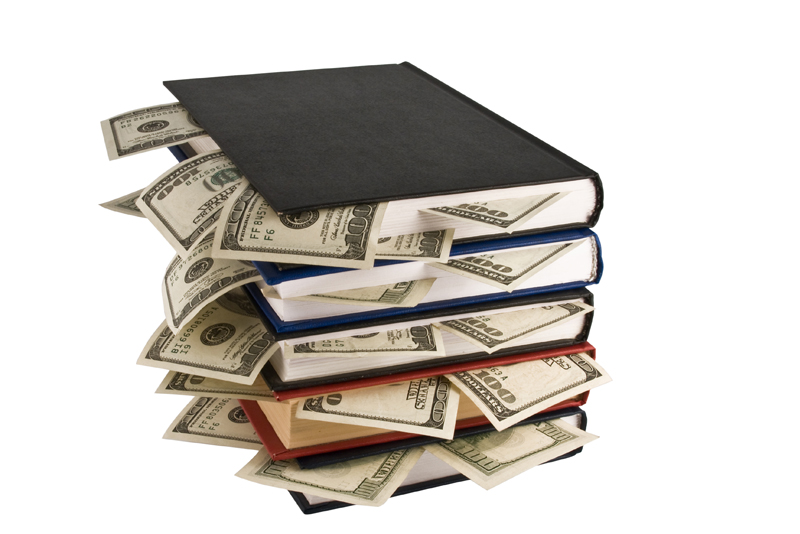 Buying a major appliance such as a dishwasher or clothes dryer can take a significant chunk out of household budget. Purchasing a home appliance that is both energy-efficient and economical take top precedence for many consumers who want value for their money. As with any critical financial decision, it is particularly advantageous to do the necessary groundwork far in advance.

Doing the Preliminary Groundwork

• Consider your price range for the particular appliance.

• Review additional factors such as your space requirements and frequency of use. What is the estimated cost of electricity usage for the specific appliance? Refrigerators, for example, are big gobblers of energy.

• Analyze any safety issues or limitations pertaining to "ease of use" associated with the appliance. For individuals who suffer from arthritis or range of motion limitations, the selection process of an appliance must address these focal concerns.

• Open a separate bank account for the purchase. Depending on your time horizon, it may be prudent to put the money in short-term certificates of deposit so that you will be less tempted to withdraw the funds for other purchases.

• As an added precaution, set aside an extra 15 to 20% to cover any unexpected additional expenses.

• Buy only when you have accumulated the necessary funds. Do not secure a loan to purchase the appliance. Avoid paying by installments. Pay for the item in full by cash or by credit card.

Getting Ready to Buy

1. Determine the best shopping season for the appliance. During the fall and winter, many retailers and manufacturers clear out end-of-year inventory to make way for newer models. They may offer special seasonal discounts and extra sales incentives. Look for clearance inventory.

2. Research any on-going sales promotions of various manufacturers. Check the websites of well-known and trusted manufacturers. Sign up for e-mail alerts. Peruse the websites for coupons or rebates. Find out about upgrades.

3. Give thought to buying last year's model. One money-saving strategy is to purchase a floor model. Look for scratched and slightly dented models.

4. Consider buying a used model.

5. Purchase Energy Star appliances whenever possible. Energy Star appliances meet strict guidelines for energy efficiency. Energy Star appliances are generally 10 to 25% more efficient than appliances that are not Energy Star rated. The energy efficiency ratings vary depending on the appliance. The EnergyGuide label is enormously helpful in terms of basic research. However, the data is limited in scope as it provides broad-based general information. The EnergyGuide label is only one criterion. Manufacturers are constantly upgrading their products. One has to compare specific models of the same capacity, size and features to obtain more detailed analysis. Check websites of electric utility companies in your area or your state's website for information on tax credits and incentives for purchasing Energy Star appliances. Many states offer rebate programs such as "cash for appliances." It is essential to note that not all Energy Star products are eligible for federal tax credits.

Additional Considerations

1. Study the design, features and capacity of various brands and models. Evaluate the "trade-offs." How much more do you have to pay for "bonus" or special features? More importantly, do you really need the "special" features? The emphasis should be on function and use. Examine the floor models in the showroom. Test out the different features.

2. Evaluate the estimated electricity usage for the appliance. How much electricity does it consume in a year?

3. Compare appliance warranties. Does the warranty include labor? What about ordering replacement parts or accessories? Is authorized factory service available in reasonable proximity? What is the length of the warranty? Some warranties are valid only for one year from purchase. In many cases, purchasing an extended warranty is not cost-effective over the long term. The bill for the repair can be equivalent or greater when compared to the cost of the extended warranty (depending on the appliance and manufacturer). Read the terms and conditions of the manufacturer's warranty. Pay special attention to restrictions or limitations.

4. What is the cost for delivery? Delivery and installation costs vary tremendously and can, in many instances, be needlessly excessive. If you own an older appliance, inquire about appliance recycling programs through your electric utility company.

5. Utilize independent sources of research. Study the consumer ratings of various manufacturers in terms of design, features, service, reputation and quality.


Helpful Resources

ACEEE (American Council for an Energy-Efficient Economy)
Association of Home Appliance Manufacturers
Energysavers.gov
JDPower.com

For informational purposes and not intended as advice. All registered trademarks are the properties of their owners.




Related Articles
Editor's Picks Articles
Top Ten Articles
Previous Features
Site Map





Content copyright © 2023 by Reshma Vyas. All rights reserved.
This content was written by Reshma Vyas. If you wish to use this content in any manner, you need written permission. Contact Sandra Baublitz for details.