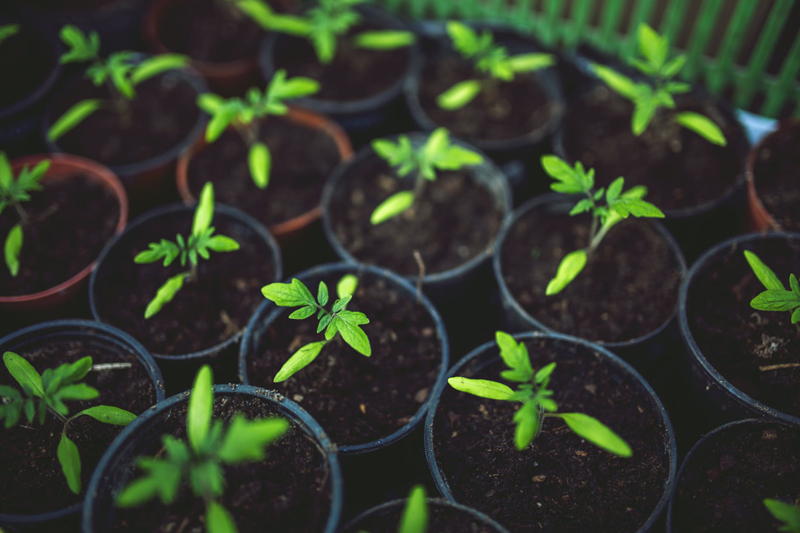 Amaryllis are popular holiday-blooming flowers that are easy to grow. They grow about 1.5-2 feet tall, and the showy blooms may be red, white, pink, salmon, or orange, or a combination. Their vibrant flowers can add cheer to the winter doldrums, and brighten a holiday table as a colorful centerpiece.

The amaryllis originated in the Andes mountains of South America. It can be grown outdoors year round in appropriate climates - USDA zones 9-11. In other zones, the potted plants can be moved outdoors after the danger of frost has passed, but should be brought back inside in the fall.

To force the bulbs to bloom indoors, place the bulb in a pot and soak half covered with water overnight. The next day, plant the bulb in potting soil, leaving the top half exposed. The bulb should be planted in a standard 6-inch pot that has adequate drainage holes on the bottom. Place the potted bulb in a bright, sunny spot such as a window sill and water sparingly, keeping the soil moist but not wet. Over watering will cause the bulb to rot, and no flowers will grow. Feed the bulb with liquid fertilizer while it is actively growing.

Flowers will be produced after about 4-8 weeks, so ideally you should plant the bulb 1-2 months prior to the date you desire blooms. After the plant begins to flower, continue to water until the leaves begin to yellow. When all the flowers fade, cut them off at the top of the stalk. Then slow down on watering, and, once the leaves start to die off, stop watering.

Anytime after 12 weeks, start watering again to bring the plant out of it's dormant state and generate flowers again. Simply repot the bulb and begin the process over again. Bulbs may be planted at two week intervals, from September through February, to ensure non-stop winter bloom, until May.

Bulbs that are older than two years will begin to produce off-set "bulblets". These bulblets may be left attached to the main bulb and repotted that way. Or, if you prefer, the bulblets can be carefully removed from the main bulb and planted in their own individual pots. These smaller baby bulbs will take two years of growth before they are able to produce their first flowers.

Editor Recommends:







Related Articles
Editor's Picks Articles
Top Ten Articles
Previous Features
Site Map





Content copyright © 2019 by Teresa Shaw. All rights reserved.
This content was written by Teresa Shaw. If you wish to use this content in any manner, you need written permission. Contact Gail Delaney for details.