What the Heck is a Fleadh and a Feis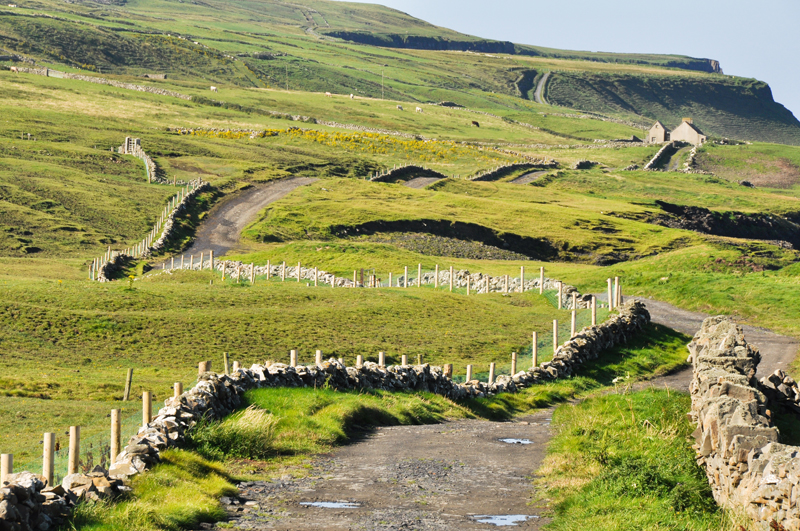 Which sounds like – what the heck is a flah and a fesh? The Irish language often challenges English speakers to find a rough facsimile of the proper pronunciation. Now you know how the words sound I will tell you all about fleadhs and feis, because August, or Lunasagh, is high season for both events.

A feis is basically a festival. Most municipalities have a local festival that combines the love of traditional music, craic (lively conversation and tale telling) and GAA (Gaelic rules) football, hurling or camogie (for women). A smattering of local history or heritage may be stirred into the mix. There may be some fundraising involved for the local GAA (Gaelic Athletic Association) club, or a charity like a hospice. But mostly,at least in rural Ireland, a feis is a reason to down tools after cutting the hay and having a bit of fun.

The Fleadh is technically the All Ireland Fleadh, a competition drawing traditional musicians from around the world. Comhaltas Ceoltóirí Éireann (The Society of Irish Musicians) trains up traditional musicians in local associations around the world. The organization, founded in 1951, aimed to continue training traditional musicians, singers, dancers. Comhaltas (say that Coal-tass) in turn began to stage the grand Fleadh Cheoil na hÉireann, where Irish musicians, dancers and singers competed for ranking titles.

While the competition is the reason that brings these musicians from all over Ireland and abroad, there are many other ancillary events - concerts, ceilidhs, and pub sessions – that create a lively and convivial atmosphere. Thousands of people flood into the host town to hear some of the best live music in the country, most of it free, or for the price of a pint.

You will hear the laments of séan nos singers, those who sing solo without any musical accompaniment. The tin whistles will be piping in every key imaginable. The bouzouki, mandolins and uilleann pipes, melodeons, flutes, bodhrán and fiddle all feature in the competitions. You can also find the odd harper since 2010, when they were admitted to the competition.

You may be familiar with tin whistles and the flutes. Violins are always called fiddles. You may know that a mandolin is a stringed instrument, smaller than a guitar. The bouzouki is an Irish adaptation of the Greek instrument of the same name that only came in to 'traditional' Irish music from the 1960s. Even traditions need updating it would seem.

Uilleann pipes are similar to bagpipes, with the armpit working a bellows and the piper blowing and fingering the notes. Unlike bagpipes, they have a far wider range of notes, up to two octaves, and can also manage sharps and flats. This creates a far more textured tonality to the piping than the Scottish bagpipe.

The bodhrán is probably the most traditional of all instruments in that it is a hand held frame drum, covered with goatskin.

You need to be age twelve before you can enter the competitions, so they start young. Most of the competitors will be teenagers who have been having music lessons since they were in primary school.

While dancers don't feature in the competitions you can bet your toe tapping feet that there are probably some impromptu sets on any clear piece of paving stone. Since Irish dancing is all about ramrod straight,still arms and flying feet, you don't need a huge dance floor to jig.

Cavan town hosted the All Ireland Fleadh in 2011 and 2012. The Fleadh moved to Derry - Londonderry in Northern Ireland for the first time in 2013, when that city was UK City of Culture.

The 2014 Fleadh Cheoil na hÉireann will begin in Sligo Town, on northwest Ireland's Atlantic coast, on 10th August. That city will swing and sing until 17th August.



Related Articles
Editor's Picks Articles
Top Ten Articles
Previous Features
Site Map





Content copyright © 2022 by Bee Smith. All rights reserved.
This content was written by Bee Smith. If you wish to use this content in any manner, you need written permission. Contact Bee Smith for details.