Poinsettias for Holiday Color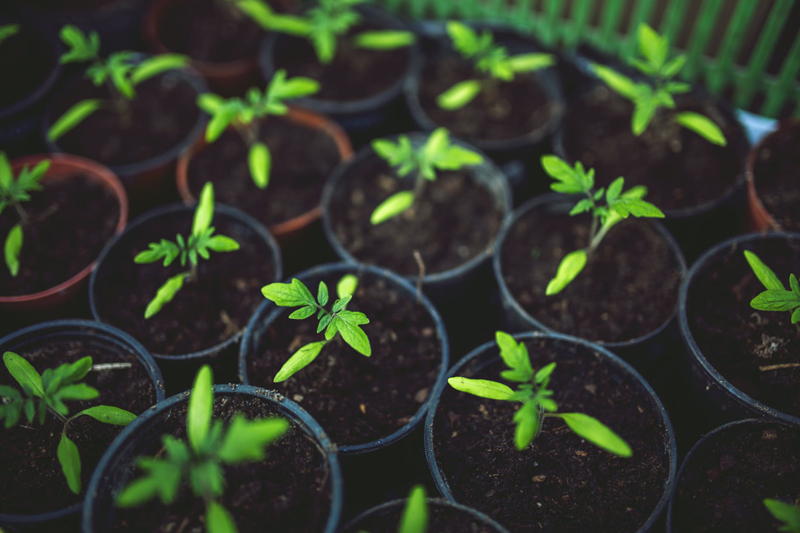 Poinsettias' bright and cheerful color are a common sight in holiday decorations and displays. The most common color is the vibrant red, but poinsettias are available in an array of colors, including pink, white, marbled, speckled, and yellow. The colorful parts of the poinsettia -- called the bracts -- are modified leaves. The actual poinsettia flower is small, green or yellow, and is positioned in the middle of the bracts.
Native to Mexico, poinsettias were called "cuetlaxochitl" by the Aztecs, who enjoyed the showy beauty the plants provided during the short winter days. We may think of poinsettias as small, indoor plants, but in their native habitat the woody shrubs can grow up to 10 feet tall. The Aztecs used poinsettias' colorful bracts to make dye, and the milky sap to treat fevers.
Choosing a Plant
When choosing a plant, look for poinsettias with brightly colored bracts and tight yellow flower clusters in the middle. If you see dusty yellow pollen, it means the flowers have opened and the plant won't last as long as a plant with unopened flowers. You should avoid plants that show any signs of wilting, dried leaf margins or soggy soil.
In addition, avoid plants that have too much green around the bract edges -- this shows that the plant was shipped before it reached full maturity. Select a plant with dense and plentiful green foliage that reaches all the way to the soil line. As with most plants, rich green leaves signify a healthy plant.
Caring for the Plant
Remove the plastic sleeve and other wrappings as soon as possible, and place the plant on a waterproof saucer. Poinsettias enjoy bright indirect or diffused light, and should receive at least 6 hours per day. Avoid placing plants in cold, drafty areas or near heat sources.
Water your plant when the soil feels dry to the touch; however, avoid over watering or letting the soil dry completely.
Poisonous or Not?
Poinsettias are not intended for human or animal consumption, and certain individuals may experience an allergic reaction to the plants. However, recent studies show the risk to be minimal. According to the National Capital Poison Center, "In most cases, exposure to poinsettia plants will cause little reaction. Ingestion by small children may cause skin or mouth irritation, nausea, vomiting or diarrhea."
In reference to pets, the ASPCA concurs with this statement. Common sense should be used with poinsettias, as with any house plant, and keep plants away from small children and pets. It is important to note that the milky sap of poinsettias can cause a skin rash and an upset stomach if ingested; avoid handling plants more than necessary, and be sure to wash any sap off of your skin.
Fun Fact
Did you know ... December 12 is National Poinsettia Day? The date marks the death of Joel Roberts Poinsett, the man who is credited with introducing this native Mexican plant to United States consumers.
You Should Also Read:
National Capital Poison Center


Related Articles
Editor's Picks Articles
Top Ten Articles
Previous Features
Site Map





Content copyright © 2021 by Teresa Shaw. All rights reserved.
This content was written by Teresa Shaw. If you wish to use this content in any manner, you need written permission. Contact Gail Delaney for details.