James Joyce: Irish Writer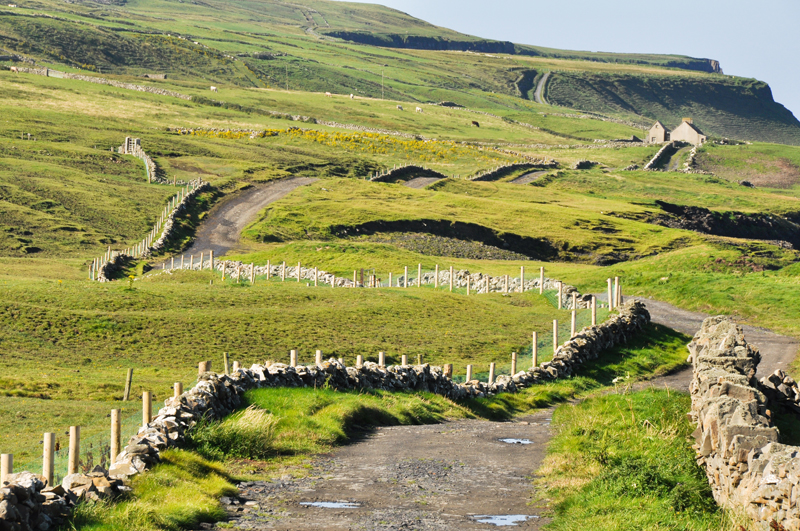 The Irish have a reputation for having a special penchant for the use of words in poetry, song or especially in short stories. One of the greatest Irish writers of the last century was James Joyce.

Joyce was born on February 2, 1882 in Dublin, in the south of Ireland. The oldest of ten children, he grew up in a typically poor Roman Catholic home. His father was a "regular" working man trying to meet his family's needs as a rates collector.

Joyce began his education at home before transferring to the local parochial school , later enrolling in University College in Dublin where he studied philosophy and language, earning a degree in Latin in 1902. As an undergraduate student Joyce renounced the Roman Catholic faith and set out on his writing career with a review of Ibsen's last play which was published in the "Fortnightly Review." At this time he also began writing his poems which were later collected in "Chamber Music," (1907), which consists of 36 love poems that reflect the influence of the lyricists of England's Elizabethan Age (mid- and late 1500s) and of the English lyric poets of the 1890's .

After a period of travelling back and forth to Ireland from overseas, in 1904 Joyce and his companion, Nora Barnacle, left Ireland for the last time. They lived at various times in Trieste, Italy; Paris, France; and Zurich, Switzerland., and had two children, a son born in 1905, and a daughter in 1918. Joyce supported his family by working as a language instructor and on the receipts of writing grants from various patrons. It was during this time that he began to suffer from a series of severe eye problems that eventually led to near blindness.

Joyce set most of his works in 20th-century Dublin, basing many of them on the times in which he had grown up as a boy and as a young man. Later he established himself as something of a pioneer, for his variant use of language and expressions. He was in the forefront of the movement, which was recognized as comfortable with the addition of sexual activity in his writing, which at the time was very controversial.

His most famous work "Ulysses" began appearing in serial form in the "Little Review" in 1918, but halted in 1920 following prosecution. It reappeared in book form in 1922 in Paris, with only 1,000 copies, and was followed by an English edition of 2,000 copies.

Joyce's first prose work, "Dubliners," 1914, is a book of 15 short stories and sketches that revolve around the ancient city of Dublin.

Perhaps his most famous works are "A Portrait of the Artist as a Young Man" which he wrote in 1916 and "Ulysses" in 1922. "The Portrait of the Artist as a Young Man," with its main character being Stephen Dedalus is believed by many to be a semi-autobiography of Joyce himself as the young man struggling with leaving his home and country to become a writer. Joyce had trouble publishing "Portrait" in Ireland, and it possibly would never have seen the public light of day if not for Harriet Shaw Weaver arranging to have it published in the United States.

Joyce attained international fame with the 1922 publication of "Ulysses," which many people consider one of the greatest and original books ever written.

In "Finnegans Wake" which was finished in 1939 after 17 years of work, Joyce wrote in the format of a four-part novel telling the story o f an interrupted series of dreams during one night in the life of the character Humphrey Chimpden Earwicker. The tale of "Finnegan's Wake" plays off an Irish comic ballad called "Finnegan's Wake," about a rural laborer seemingly killed in a fall but revived by spilled whiskey during his wake. Joyce carried his linguistic experimentation to its furthest point in "Finnegan's Wake," in part by combining English words with parts of words from various other languages.

Joyce's other publications include two collections of verse, "Pomes Pennyeach" (1927) and "Collected Poems" (1936) which all added to his stature as one of Ireland's greatest authors and provided him with much International fame.



Related Articles
Editor's Picks Articles
Top Ten Articles
Previous Features
Site Map





Content copyright © 2023 by Tony King. All rights reserved.
This content was written by Tony King. If you wish to use this content in any manner, you need written permission. Contact Bee Smith for details.