Plants to use as ground cover in an English Garden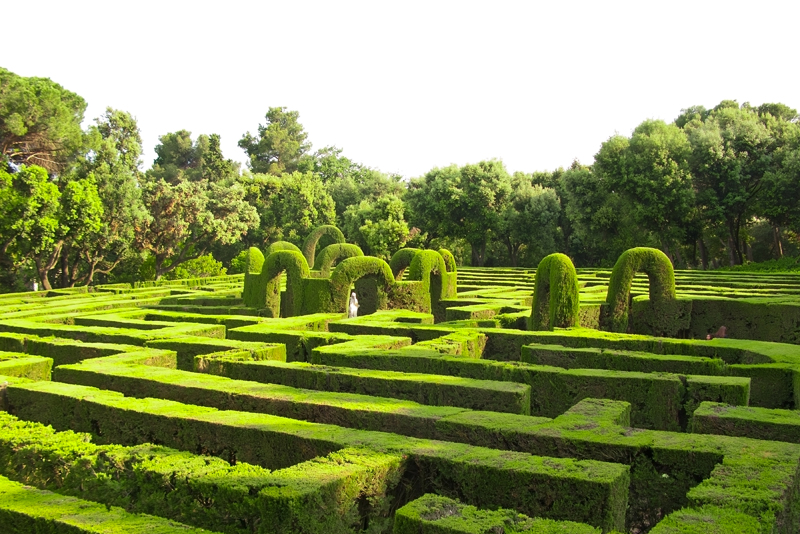 Most English gardeners use lots of ground cover plants. They are ideal for filling in bare spots in the garden – under shrubs or trees. They not only provide flowers but help to suppress weeds. They're good for using as edging plants along a path. Not only do they soften the edge of the path, but they help keep soil or mulch from washing over the path. Ground covers can also help stop soil erosion on a bank.

Most ground covers look best in groups of at least 5 or 7 plants of the same species. Larger sweeps of dozens or even hundreds will make an impressive display in a large garden.

Try some of these perennial ground covers for your English garden:

Ground covers for shade

Ajuga reptans - Bugleweed

This is a lovely evergreen ground cover plant that has shiny green foliage. 'Burgundy Glow' is dotted with splashes of pink, bronze and cream. It will form a dense mat and in the spring will provide masses of blue flowers. It can spread invasively (hence the word 'weed' in the common name!) so be careful about where you place it. It grows to about 2 inches tall, although the flowers can add another couple of inches. Many varieties available – most have blue flowers, but a few are white.

Alchemilla mollis - Lady's Mantle

Alchemilla has lime green leaves that are ruffled around the edges. The leaves catch water droplets and children like to play with them for this reason. Sprays of green-yellow flowers in June. Grows about 1 foot tall including the flowers.

Bergenia cordifolia

An evergreen perennial which has fleshy, purple tinged, glossy leaves. In February and March they have bell-shaped deep pink flowers on tall red stems. They like wet soil. Height 12 inches.

Heuchera or coral bells

There's been a boom in Heuchera (pronounced HUE – ker – a, with the accent on the first syllable) breeding in the last few years, and you can find them in a huge variety of leaf colors, from all shades of peach, pink, bronze, purple and green. They are mainly grown for the heart-shaped leaves, as the flowers are rather small. Plants are about 10 inches tall with flowers another six inches higher.

Tiarella cordifolia or Foam Flower

White flower spikes in the early summer give this plant its common name. Height 6 inches.

Epimedium rubrum

Sprays of crimson flowers on wiry stems are held above the heart-shaped foliage in spring. Height 12 inches. Deer don't eat these.

Ground covers for sun

Aubreta deltoidea or rock-cress

Aubreta (the accent is on the second syllable) look best as their common name suggests: planted around rocks, especially spilling out of rock walls. Their purple or pink flowers appear in spring. They are somewhat difficult to grow – they need well-drained soil and they seem to do best on the Pacific coast.

Dianthus – Pinks

Pinks are a must for any English garden. They are a low growing, mound forming plant with evergreen silver leaves. They do best in dry areas with a well-drained soil.

Geraniumor Cranesbill

Perennial geraniums form a low dense mat of large leaves and bloom in early summer. Cut the flowers back after blooming to encourage another flush of blooms. Usually pink or blue flowers - Johnson's Blue is a good one to try. Height 12 inches.

Vinca minor -Periwinkle or myrtle

A hardy perennial with dark, evergreen leaves. It is extremely easy to grow. The flowers, usually blue, appear from late spring to early summer. Height 4 inches.



You Should Also Read:
Easy to Grow Cottage Garden Plants


Related Articles
Editor's Picks Articles
Top Ten Articles
Previous Features
Site Map





Content copyright © 2022 by Carol Chernega. All rights reserved.
This content was written by Carol Chernega. If you wish to use this content in any manner, you need written permission. Contact Carol Chernega for details.