Prenuptial Agreements - FAQs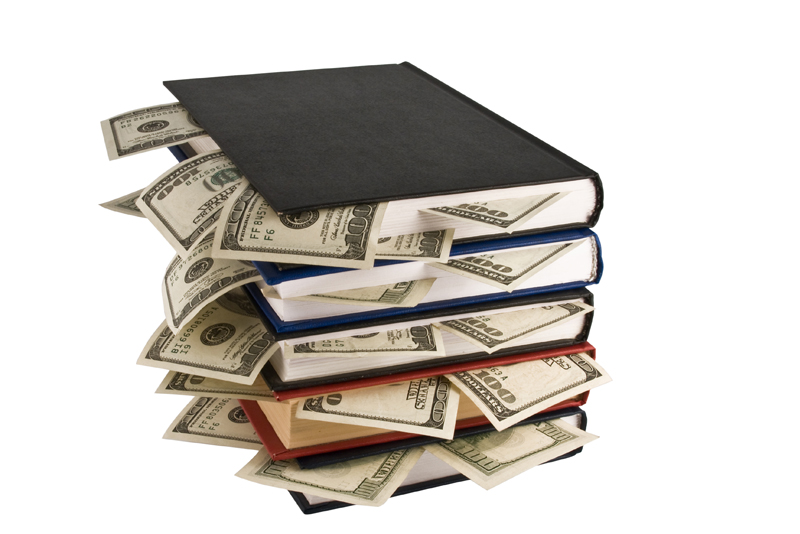 Although prenuptial agreements among the ultra-rich and celebrity set garner widespread media attention, they are becoming increasingly common for a significant number of Americans from all walks of life. Quite a few financial planners and attorneys who dispense financial advice consider a prenuptial agreement to be a critical component of financial planning. What accounts for the growing popularity of prenuptial agreements? One of the explanations is that many working adults are putting off marriage until their early thirties or even forties. By that time, they have bought homes, accumulated wealth in their 401(k) retirement plans and other investments. The fact that an independent retirement account(IRA), for example, is regarded as a marital asset often comes as a jolt to many couples undergoing a breakup and division of financial holdings. The grim divorce statistics certainly act as a motivating factor for many individuals to seek out a prenuptial agreement. Currently, almost 50% of all marriages in the United States end in divorce and the break-up rate is even higher for those entering a second or third marriage. While a prenuptial agreement will never be romantic in nature, it can be useful in safeguarding your financial assets.

Despite all the "buzz" about prenuptial agreements, a sizable portion of the public has only a vague idea of what a prenuptial agreement is and how it works. A few common questions include: What is a prenup, exactly? Do I need one? And, how do I go about getting a prenuptial agreement?

What is a prenuptial agreement?

In its most basic form, a prenuptial agreement is a contract between two individuals prior to marriage. It lists all the properties, debts and financial assets each person owns and how they will be divided after the termination of the relationship. Prenuptial agreements can be simple and highly complex depending on the financial situation of the parties involved and whether or not they have children and/or grandchildren. In some states, a prenuptial agreement may also be referred to as an "antenuptial agreement".

Who needs a prenuptial agreement?

Any individual who owns a house, a retirement plan and is contemplating marriage can be a viable candidate for a prenup. Many legal experts recommend that each of the parties involved should hire their own attorney.

What is included in a prenuptial agreement?

Prenuptial agreements include all types of financial assets, not just cars, boats, motorcycles, investments and real estate. For example, if you own a valuable baseball card collection, it can be included in the prenup. A prenuptial agreement can cover a multitude of concerns such as estate planning, retirement benefits, whether or not you will have a joint checking account to pay household bills or have any joint financial accounts at all and how to allocate responsibility for credit card debt and loans. It can also cover alimony provision and insurance issues.

Do I need to seek out an attorney?

Yes. Regardless of the state in which you reside, it is necessary to consult with a knowledgeable attorney, preferably one who specializes in prenuptial agreements and/or family law. State laws differ with regard to prenuptial agreements and divorce! Most individuals simply lack the legal expertise to draft a prenuptial agreement. This is not a situation where a do-it-yourself approach is in order. It is critical to shop around for a reputable attorney who is experienced in this sphere.

What happens to my financial assets if I don't have a prenup?

Generally speaking, if you don't have a prenuptial agreement in place, the state will most likely decide how to dispose of your holdings in the event of a divorce. Property that you acquired during your marriage is considered marital property, and in some states, the court may even have the power to decide who gets the property that you accumulated before your marriage.

How much does a prenup cost?

Legal fees will vary depending on your location, the law firm and the complexity of the prenuptial agreement in question. Most minimum general estimates range from $800-$2000 although fees can be substantially higher.

Bear in mind, that the above is just a brief overview. Due to the intricate nature of prenuptial agreements and variance in state laws, it is worth noting that a prenuptial agreement should not be regarded as iron-clad. Prenuptial agreements are recognized as legally binding documents in all 50 states. However, the final validity and enforcement of a prenuptial agreement, in the event of a divorce, will ultimately be determined by a judge.







Related Articles
Editor's Picks Articles
Top Ten Articles
Previous Features
Site Map





Content copyright © 2022 by Reshma Vyas. All rights reserved.
This content was written by Reshma Vyas. If you wish to use this content in any manner, you need written permission. Contact Sandra Baublitz for details.