Robert Emmet & The Uprising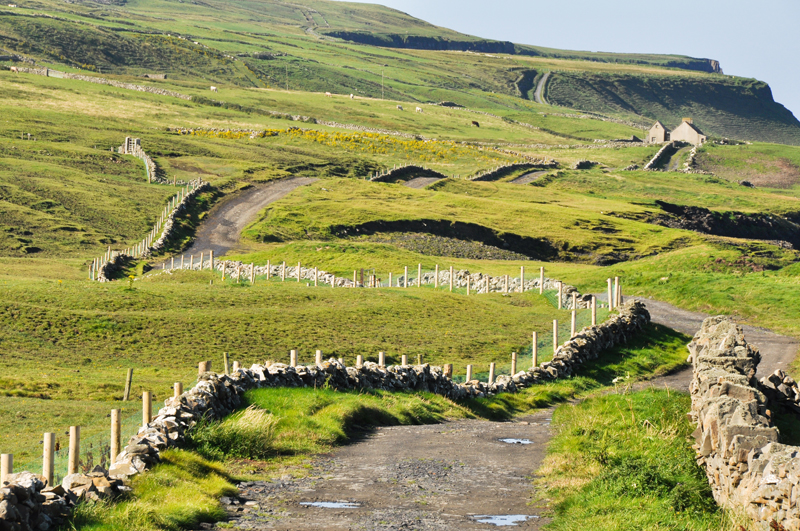 Robert Emmet was one of Ireland's greatest rebel leaders.
He led an abortive rebellion against British rule in 1803 and was captured, tried ,sentenced to death and executed.

Emmet was born in Dublin, Ireland in 1778 where his father served as surgeon to members of the British Royal Family when they visited Ireland, but despite his privileged position in Irish society the younger Emmet, like many of his contemporaries, was attracted to revolutionary Irish Republicanism politics.

Enrolled at Trinity College Dublin, he joined the patriotic society, the "United_Irishmen" which had initially campaigned for parliamentary reform and an end to religious discrimination against Catholics ( Emmet and many United Irishmen were actually Protestants). However, because of the war with France in 1793,when the United Irishmen was banned by the British Government, the organisation was forced to go underground and ultimately changed its goals towards full Irish independence, hoping for assistance from the French.

Although the Rebellion of 1798" failed miserably, Emmet and others sought exile in France, joining the groups of revolutionaries in Paris.

In 1802 during a brief lull in the Napoleonic Wars he joined an Irish delegation to the French Emperor asking for support in the cause of Irish Freedom. However the delegation returned unsuccessful.
When European conflict was renewed in May 1803, Emmet returned to Ireland and together with other revolutionaries prepared to launch a new rebellion.

He was part of a group which began to manufacture weapons and explosives at a number of premises in Dublin.In this rebellion attempt, the preparations for the uprising were successfully concealed, but a premature explosion at one of Emmet's arms depots killed a man and forced the leaders to bring forward the date of the rising before the British suspicions were aroused.

Emmet was unable to secure the help of other rebel leaders and much of the man power he was promised did not materialise, but the uprising went ahead in Dublin on the evening of July 23, 1803. Although Dublin Castle was lightly defended, the rebels could not overwhelm it and the uprising amounted to nothing more than a large-scale riot in the Thomas Street area. Sadly, as is often the case, the crowd got out of control and the Lord Chief Justice of Ireland was dragged from his carriage and hacked to death. Emmet later recorded that he personally witnessed a Light Dragoon Officer being pulled from his horse and piked to death, the sight of which prompted him to call off the rising to avoid further bloodshed.

Emmet fled into hiding but was captured on August 25 and was put on trial for treason. The British Government solidified its weak case against him by secretly buying the assistance of Emmet's defense attorney for £200 and a lifetime pension.

After he had been sentenced Emmet delivered what is usually called his "Speech from the Dock" which is renowned for its closing sentences which may or may not have been recorded accurately:

"Let no man write my epitaph; for as no man who knows my motives dares now vindicate them, let not prejudice or ignorance asperse them. When my country takes her place among the nations of the earth then and not till then, let my epitaph be written".

On September 20 Emmet was executed by hanging and beheading in Thomas Street. The remains were then secretly buried. The whereabouts of his remains has remained a mystery. It was suspected that it had been buried secretly in the vault of a Dublin Anglican church.

When the vault in that chrch was inspected in the 1950s a headless corpse was found that could not be identified, but which was suspected of being Emmet's. In the 1980s the church was turned into a night club and all the caskets were removed from the vaults. What was done with the mysterious corpse is unknown.

Although Emmet's attempted rebellion was a complete failure, he became an heroic figure in Irish history. His speech from the dock is widely quoted and remembered.

Robert's friend from Trinity College, the great Irish poet/songwriter Thomas Moore, championed his cause by writing hugely popular ballads about him and his (Emmet's) love interest,Sarah Curran, such as:

"Oh breathe not his name! let it sleep in the shade,
Where cold and unhonoured his relics are laid!"

and

"She is far from the land where her young lover sleeps
And lovers around her are sighing."

An interesting side-note:

Robert Emmet's older brother, Thomas Emmet, who was involved with him in the Paris revolutionaries emigrated to the United States shortly after Robert's execution and eventually served as the New York State Attorney General.
Places named after him in the USA include Emmetsburg, Iowa and Emmet County Michigan.




Related Articles
Editor's Picks Articles
Top Ten Articles
Previous Features
Site Map





Content copyright © 2022 by Tony King. All rights reserved.
This content was written by Tony King. If you wish to use this content in any manner, you need written permission. Contact Bee Smith for details.