Ending Coronation Cord & Tatting Patterns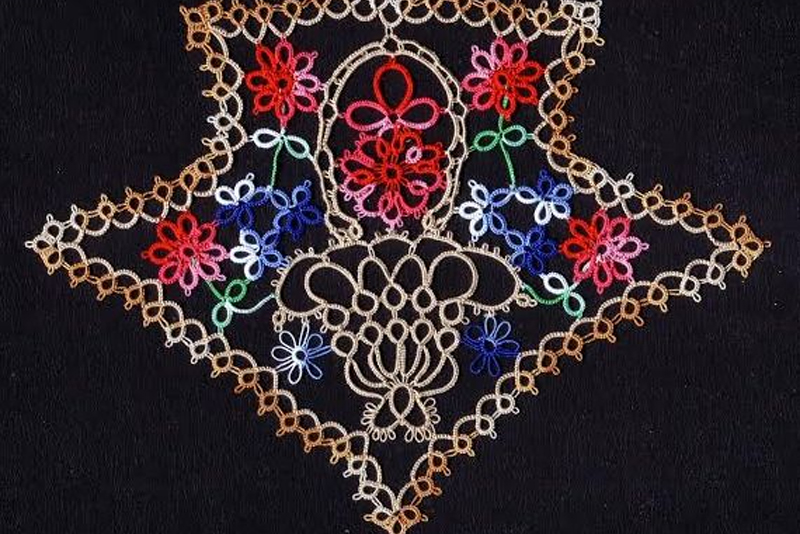 Handling the ends for Coronation Cord and Tatting Patterns
A recent article here on BellaOnline.com's tatting column featured information about the combination of tatted lace with coronation cord. https://www.bellaonline.com/articles/art50888.asp Anita Barry had some experience using the coronation cord and had a few comments and questions.


Anita wrote: "Years ago my mother gave me bundles of Coronation Cord. She knew I'd
use it. However, she never bothered to tell me what it was or what I should do with it. I figured it had something to do with tatting. Tatting was the only passion I had involving threads at the time. I guessed my mother bought it at a garage sale and knew exactly what it was, what a treasure she'd found and how it was used in crocheting and tatting. Like I said, she never shared her information with me. Guess she knew I'd figure it out.



Years later I saw a tatting book with patterns incorporating tatting and Coronation Cord. (An "ah-ha!" moment.) I have made several items with it, but have found it baffling to sew the Coronation Cord ends together. It's bulky to overlap the ends, but I haven't discovered another way. Do you know others who have added Coronation Cord to their tatting? I'd love to hear how they managed sewing the ends together."




Anita shares this doily which uses coronation cord. Note the many sets of three rings which were tatted separately. So many ends to hide. The photo below shows a spot where the ends of the coronation cord were joined together. A bit of raveling highlights the spot.




Anita also tatted the Priscilla Tatting Book #2 1919 pg. 8 fig 19 pattern with coronation cord. This was originally intended for a purse but could easily be a jabot or blouse insert. (This book is available for free download. The link is listed here: https://www.bellaonline.com/subjects/3137.asp)




Here Anita shows the ends in the new piece. Still a bit rough in the join and perhaps there are two joins to it? I asked embroidery artist Mary Corbet for advice on handling the ends but she had little experience with coronation cord. Her best guess was to tuck the ends and over stitch them in a similar colored thread to hide them. So it sounds like we overlap the ends and then whip stitch them.




Any information or experience on dealing with the ends is welcomed.




You Should Also Read:
Tatting plus Coronation Cord
Consider the Ends First


Related Articles
Editor's Picks Articles
Top Ten Articles
Previous Features
Site Map





Content copyright © 2019 by Georgia Seitz. All rights reserved.
This content was written by Georgia Seitz. If you wish to use this content in any manner, you need written permission. Contact Georgia Seitz for details.