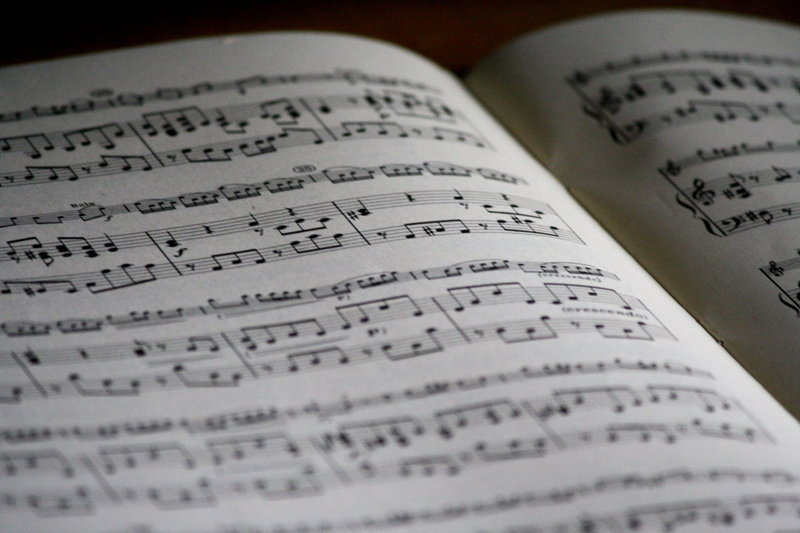 Photos by Lisa Cryus
On Sunday, January 27 at 8 pm. BET's highly rated Celebration of Gospel will air and viewers will see why the famed Orpheum Theatre in Los Angeles was packed full of people wanting to enjoy a program filled with wonderful soul stirring, hand clapping, gospel performances and great testimonies from some of the best in the music industry. The fact that BET pulled off this event without a hitch during a tumultuous year, (protestors outside of the home of CEO Debra Lee, outcries over programming from the likes of Rev. Jesse Jackson and Rev. Al Sharpton and a threaten boycott over the show "Hot Ghetto Mess") is a wonder, but that is what BET has been doing for years according to the man who hosted the first faith based show on BET, Dr. Bobby Jones. "BET started this type of programming with a young guy named Bobby Jones in 1980 and so all of these artists would not have this type fame were it not for BET" Bobby Jones Gospel ushered in an era of programs dedicated to showcasing faith which continues today at BET along with Celebration, such programs including Meet the Faith, a forum based program where members of a panel discuss various topics, Exalted, a bio program featuring prominent ministers and Sunday's Best, an American Idol type show featuring gospel hopefuls have been huge successes for the company.
Hosted by Steve Harvey, Celebration was rated the number one gospel program on television last year and with performances by The Sunday's Best Finalist, John Legend, Kirk Franklin, Yolanda Adams, J Moss and others the show should rate well again when it airs. "We couldn't have come up with a larger level of talent or a bigger occasion than that night," says Stephen Hill, Executive Vice President of Entertainment and Music Programming at BET.
The Sunday Best Finalist and winner Crystal Aiken at Celebration
More than 1 million viewers voted for Crystal Aiken to be the winner of Sunday Best, drawing in some it's highest rating for the week. Exalted also performed well in its time slot.
Even with all of this success there have been some questions in regards to the commitment of BET to providing programs that showcase faith. Many believe the move to add this programming was made in order to pull in the older demographic that their competitor TV-One has targeted and nothing more. Some have even said it is a calculated effort to off-set the rump-shaking video programming that has been a BET staple for years. "Here is what you can take from our commitment…we put Sunday Best on Tuesday night. We didn't relegate it to Sunday only to only reach that gospel crowd," said Robyn Lattaker-Johnson, Senior Vice President of Development at BET. "We wanted to make sure that we were reaching the youth, we wanted to make sure that we were reaching the largest part of the African-American community and more as we could" she adds. Sunday Best aired on the same night as reality show Keyshia Cole: The Way It Is and allowed BET to do exactly what it wanted if you look at the numbers. It reached the youth and expand that demographic overwhelmingly.
The commitment sentiment is also echoed by Sitarah Pendelton, Vice President of Development. "It actually makes me a bit sad that BET gets such a bum rap. I think we as black folks we're harder on ourselves than we are on anyone else. There are programs that air on other networks that no one is picketing outside of their home about but if that same show in its exact form were to air on BET it would be a completely different ballgame and that breaks my heart."
When it comes to shows like Exalted and Sunday Best Pendelton states that the desire of executives at BET is to expand that type of programming. "We want our viewers to know that the new mission here is to build up our programming slate here at BET. From Bobby Jones to all of the religious programming that has been here on BET we are committed to providing that type of programming." Pendelton also stated that more funds have been added to the budget to make that happen and indeed Lattaker-Johnson stated that she has big plans for the new season of Sunday Best. "I would like to go to more cities for our auditions at least five cities."
In terms of its faith based programming Hill states that BET will always offer that form of programming for its viewers. "We realize that gospel music appeals to everybody. We know that it (shows like the Celebration of Gospel)allows parents and children to watch television at the same time. I encourage people to really look at the totality of BET. It is a phenomenal representation of what black culture really is, what youth culture is, what faith based culture is…there is something there for everybody."
You Should Also Read:
BET.com


Related Articles
Editor's Picks Articles
Top Ten Articles
Previous Features
Site Map





Content copyright © 2021 by Candace Walker. All rights reserved.
This content was written by Candace Walker. If you wish to use this content in any manner, you need written permission. Contact Candace Walker for details.