Cyprus - Sunny Beaches and Ancient History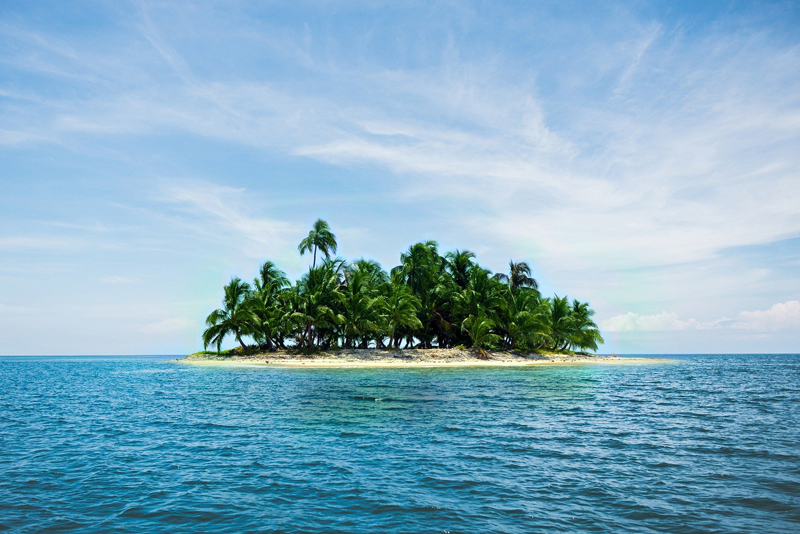 When you're looking for a great island beach vacation that you can combine with cultural and archaeological exploration, the Europeans know just where to go – the beautiful island of Cyprus.
One of only two independent island nations in the Mediterranean, Cyprus is located less than 50 miles south of Turkey, and about 65 miles west of Syria and Lebanon. The third largest island in the Mediterranean Sea, its more than 3500 square miles provide plenty of room for a wide range of environments and activities, including over 400 miles of coastline that varies from white sand beaches to rocky coves. And the sub-tropical, semi-arid climate of Cyprus means long warm sunny summers, running from April through October.
With all of that coastline and sunshine, many tourists come to Cyprus just to enjoy the beaches. And there are a wide range of beaches to enjoy – from the white gold sands and calm seas near Ayia Napa on the southeast coast to the breaking waves and dark pebbly beaches near Limassol on the southwest coast to limestone rock slabs and caves near Girne on the north coast. With sea temperatures around 70 degrees and limited plankton, Cyprus also provides some excellent opportunities for scuba diving. There are plenty of underwater coastal reefs, caves and tunnels, not to mention a plethora of shipwrecks to explore. The Zenobia shipwreck off the coast of Larnaka has been rated one of the world's top ten diving wrecks. Or you could check out "Big Country", a multi-level cave site near Lemesos, or go view schools of octopus on the aptly named Octopus Reef near Larnaka. Another way to enjoy the beautiful waters and coastline of Cyprus is on a sailboat.
But Cyprus is much more than just a beautiful coastline. It has history stretching all the way back to the Neolithic era, as evidenced by the archaeological remains of the village of Khirokitia; as a UNESCO World Heritage Site, it is well worth a visit. The "Tombs of the Kings", near Paphos, is another interesting archaeological site to visit though its name is somewhat misleading. These are indeed ancient tombs, but not of kings; they are presumed to be burial sites of some of the wealthier ancient inhabitants of the area, and are cut directly out of the rocks. It's an interesting site to walk around, but it gets quite hot and there is little shade so it's highly recommended to go earlier in the morning and take some water with you.
From the Neolithic period onwards, Cyprus has been inhabited by many different peoples and has been a part of many different "empires" including the Egyptians, Persians, Romans and Greeks. Keep exploring the island and you will find remnants from all the different eras of this long history.
While at the Tombs of the Kings you can touch another part of Cyprian history by visiting the recent excavations of the nearby Roman-era villas, especially the House of Dionysus, where they uncovered some exquisite floor mosaics. Each mosaic tells a story, usually having to do with Greek mythology. Or visit the amphitheater at Kourian, which has been restored and now hosts occasional theatrical performances for you to enjoy together with some spectacular scenic views. In the city of Lefkosha you can see remains of the Venetian Walls, built by the Venetian rulers in an attempt to prevent invasion by the Ottoman Turks.
Or, if you want to enjoy nature away from the beaches, visit the Troodos Mountains, rising up to over 6000 feet in the southwest part of the island. Here you can find some more traditional villages like Lefkara (also called the Lace Village) and Kakopetria, and you also can find a number of beautiful ancient churches and monasteries. You can get away from it all on miles and miles of hiking trails covering forestland, vineyards, orchards, mountain ridges and more. Though I would highly recommend that you hike with a guide that knows the area well.
For something totally different, how about visiting the "salt lakes" near Larnaka? Legend has it that when St. Lazarus traveled through this area he requested food and drink from the local farmers but was refused, so he put a "curse" on the area. Whether true or not, the fact is that these lakes in the summer dry up leaving a crust of salt up to 10 cm. thick. But in the winter they fill with water again and are a vital part of migratory paths for many birds including flamingos, Eurasian cranes (also called grus grus), plovers, stone curlews, stilts and many more.
And when you just want to act like a tourist, you can visit Buyuk Han in Lefkosha, an Ottoman-era travelers' inn that has been turned into a craft and handiworks marketplace. It's somewhat expensive but you can watch artisans at work and shop to your heart's content. Then go refresh yourself by trying some "meze" - the Cypriot version of Spanish tapas, or maybe some freshly made Halloumi cheese, usually served grilled, washed down with some tasty local wine.
Note: no promotional consideration was provided or paid for this article.


Related Articles
Editor's Picks Articles
Top Ten Articles
Previous Features
Site Map





Content copyright © 2022 by Laura Hartney. All rights reserved.
This content was written by Laura Hartney. If you wish to use this content in any manner, you need written permission. Contact Malika Bowling for details.