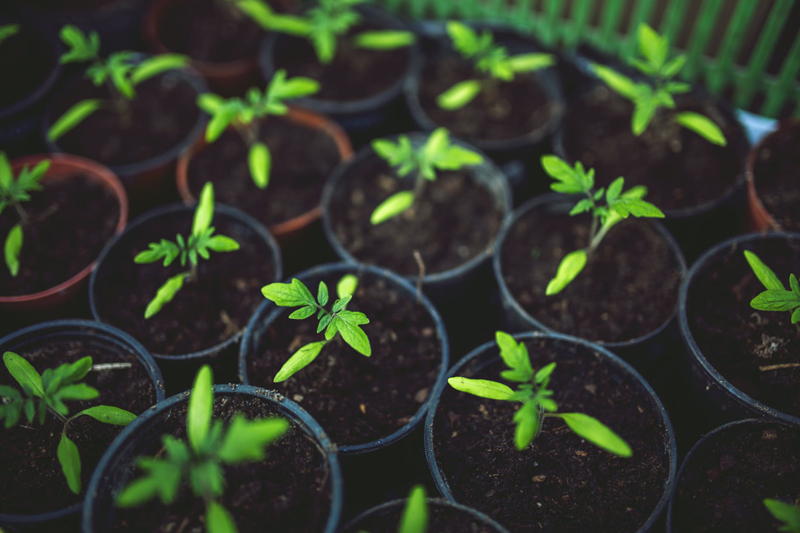 Feel the crisp, wintry winds of the air sending signal for color burst to come on the scene and appease our appetites with beautiful, aromatic, colorful scenery. By now, all spring bulbs for the northern climates should have been planted already. (I hope). As for southerners, there are still a couple of weeks left. In order to get those babies ready for a stage show, let us discuss timing of planting methods and how it is so essential. The earlier bulbs are planted the better. This is because of what is termed root development; it is necessary for proper absorption of nutrients, water from soil and storage of food. So in short, since roots are usually in the top 6-12 in. of soil, root development is, by far, vital for the progression of any bulb (or plant) for that matter.

Now that we understand timeline, let us note our calendar and meanwhile, move on to garden preparation for spring bulbs. The next essential item to keep in mind, summer and fall bulbs alike, is establishing the flower bed. When establishing a new bed, seek a sunny area or partial shade (depending on the type) and clear area of all debris. Create a design to your specification then amend the soil accordingly. Let your new soil marinate all while integrating into existing soil for a couple of days after being watered thoroughly. Fluff with tool of choice (I recommend a cultivator or spading fork) and prepare for planting. With an established bed, rejuvenate soil by amending with humus or compost. Take into consideration the height, color, and size of bulb selection. If you have only a few bulbs to plant (5-20) use a trowel by digging a hole, creating a space for each individual hole or create a large hole and throw several in at a time for a more natural approach. Be sure the head of the bulb is on top. Larger or more bulbs (20-100) would be easier on the wrists with use of a bulb planter.

No fertilization is required as bulbs have all they need to get them through the first season; however, bulbs will need supplemental feedings annually. Cover hole with soil and water thoroughly. Add mulch heavily if you live in a colder climate and wait until show time. Please be sure to water once a week if no help from Mother Nature. After blooming, allow leaves to yellow (at least a month) in order to store energy for next year's flowers (except in warm climates) and then discard older leaves. In warmer climates, some spring bulbs are treated as annuals. So depending on where you reside, either dig up bulbs and store for the next blooming season or let remain until the next blooming season. Note: if you store bulbs, store them in a box with peat moss, in a cool and dry space and close tightly to keep them moist.

Some spring bulbs to consider I'm most familiar with, for color and wonderful texture are alliums (humming birds love 'em), hyacinths, iris, muscari, narcissus (daffodils), scilla, tulip (but of course), lily, snowdrops (the earliest flower), crocus, lily of the valley and anemone. See the variety? Who could get bored with all the aesthetics involved in selecting any of them? So come spring season pick one, two, three or more varieties as you design your garden and surround it with color and delight. With so many to choose from, how can you go wrong? May the rain showers bring many, many flowers in your garden.



Related Articles
Editor's Picks Articles
Top Ten Articles
Previous Features
Site Map





Content copyright © 2021 by Kimberly Cassandra Cannon. All rights reserved.
This content was written by Kimberly Cassandra Cannon. If you wish to use this content in any manner, you need written permission. Contact Gail Delaney for details.