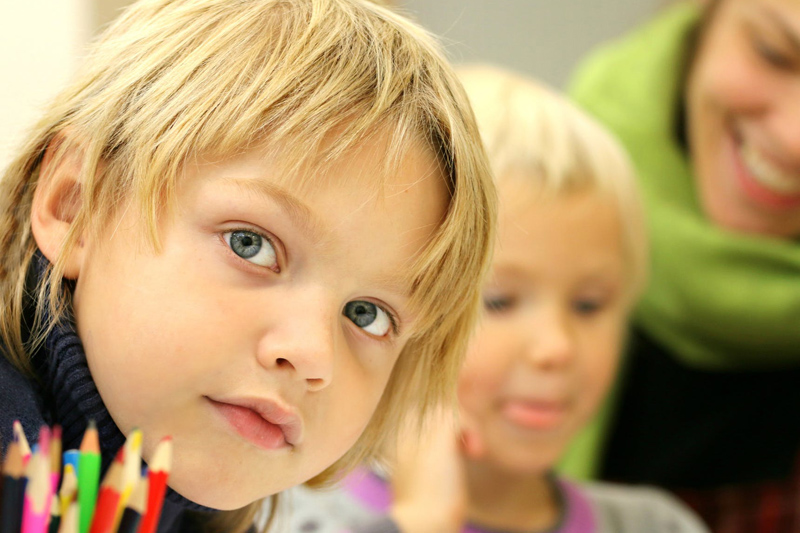 Sensory boxes seem to be all the rage; from Pinterest to parenting magazines, everybody seems to be stressing the importance of sensory play. It may seem like an excuse to let your kids get messy, but sensory activities are more than just messy play. They are excellent learning opportunities for young kids. When your child is busy exploring the items you put together in a sensory tub they are creating and exploring while simultaneously developing cognitively, socially, and physically.

Set-Up
There are a variety of quick, easy ways to set up a sensory experience for your child. There are many water and sand tables you can purchase that can be filled with different items to create an instant sensory table. However, buying a pricey table is not absolutely necessary. Chances are you have everything you need at your house. Big plastic totes are convenient to use because they have a lid for easy storage, and any size will work. The flat, under-the-bed totes are great for smaller toddlers because the sides are low. Card board boxes are another possibility. If all else fails you can make a small tub out of a 9x13 pan. The vessel you use does not matter, your child will love what is inside of it. If the weather is nice enough, bringing the sensory table outdoors makes clean up very easy. Indoors works great too, but I would suggest putting an old sheet or big towel underneath the sensory table.

Materials
There are truly endless possibilities for sensory play items. Here are a few ideas that are great ideas for your child's first sensory activity:

Oatmeal- Put dry oatmeal in your tub. Add in any funnels, measuring cups, spoons, straws, muffin tins, etc. Basically anything that they can use to scoop and dig with is perfect.

Pasta-Dry or cooked noodles can be used. Both are fun and are totally different sensory experiences. If you choose to do cooked noodles you can add food coloring to the water for an extra exciting element. Tongs are a great tool to use with noodles, but the same type of tools can be used as listed above.

Flour- This one sounds odd but kids love the soft, powdery feeling of flour. Any scoops, spoons, or random kitchen utensils are fun to use in flour.

In addition to kitchen utensils, any favorite small toy can also be used in the sensory tubs. Cars, Fisher Price Little People, Littlest Pet Shop, and animal figurines are all entertaining for kids to use in their sensory experience.

Clean-Up
Clean up should be relatively easy with any of the three materials listed above. Oatmeal, dried pasta, and flour can all be saved to be used again. Put the used materials in gallon sized zip lock bags and clearly mark "sensory play, do not eat" on the bag.

As simple as these sensory ideas sound, you will be amazed at how quickly your kids become engaged. Sit down with your child and follow their lead. You will be surprised at the ideas they come up with. Ask them questions about the texture, color, etc. This is a great experience for you and your kiddo; however, kids will still benefit from solo sensory play. All parents need some down time during the day. This activity is perfect to set up when you need to get something done, just set it up in whatever room you need to work in. Many freezer meals have been prepped in my house while the kids are happily playing in a sensory tub. Whether you choose to play with your kid, or let them play by themselves, your preschooler will love the chance to explore new materials.



Related Articles
Editor's Picks Articles
Top Ten Articles
Previous Features
Site Map





Content copyright © 2023 by Amy Tradewell. All rights reserved.
This content was written by Amy Tradewell. If you wish to use this content in any manner, you need written permission. Contact Amy Tradewell for details.