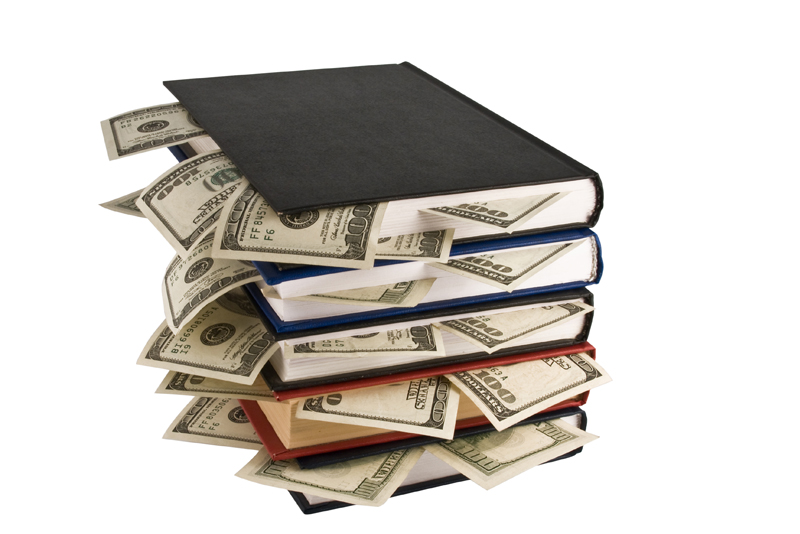 We have all heard stories at one time or another of someone purchasing a valuable oil painting at an estate sale for a few dollars only to later discover that its actual worth was in the six figure range! Wanting to locate and secure a similar find for ourselves, we inevitably make weekend treks to flea markets and estate sales. Along the way, we may acquire and build significant collections which may or may not yield tangible monetary value. Collectibles are a complex investment. Whether one is merely collecting for personal enjoyment or the promise of future profit, there are several major considerations:

1. Collectibles are not liquid investments and do not pay a dividend. Unlike securities, they cannot be bought and sold easily in an open market. Consequently, disposing of collectibles can be extremely difficult, even under "ideal" circumstances. Generally speaking, collectibles are subject to price fluctuations as with any other "investment." However, during a period of financial uncertainty, some collectibles could command a lower than "normal" price simply because the pool of interested buyers has decreased. In a difficult economic climate, many collectors may be more concerned with preserving their cash holdings rather making new purchases.

2. Patience is the key. It may take several decades or even longer for an item to appreciate in value. Being able to successfully invest in collectibles requires a tremendous amount of specialized knowledge and patience. Interestingly, some collections will forever remain a hobby while others, at some point in time, may appreciate in monetary value. One also needs to balance greed and fear. Collectibles, after all, are subject to ever changing public preferences and faddish interests. Remember Beanie Babies?

3. Are you collecting for your personal enjoyment or are you primarily motivated by the potential for future profit? Every individual will have to determine the purpose of their collection and plan accordingly. A clear budget should be established. Make a concentrated resolve not to overspend.

4. Collectibles can be prone to wear and tear. Potential collectors should be informed about the expenses that may accrue with regard to maintaining their collection. You may also have to invest time and money learning how to preserve your collection.

5. Authenticity and the pricing of the item in question are always worries for all collectors. Even highly knowledgeable "experts" can be duped by scam artists. It is far too easy given current technology to replicate a "genuine one-of-a-kind" item and pass it off as the "real" thing. One should proceed with extreme caution when it comes to purchasing any collectible. Never purchase any item without prior independent verification. Have a clear understanding of the market value of the item in question. Check the dealer's credentials. Do comparison shopping. Ask plenty of questions. Thorough verification should be the guiding principle for every potential purchase.

6. High-priced collectibles should be insured. The premium then becomes an added cost.

Helpful Tips

1. Study the collectibles market. Review the current price guides. Attend conventions and talk to the dealers. How did they get started? What is their specialization and why? Learn about the trends in the collectibles market. Who are the buyers and what are they buying? What are the most popular items? What are the risks?

2. Start small and build your collection gradually. Strive to become an expert in your specialized niche. If you are drawn to Depression-Era glassware, read everything you can about it. Enroll in relevant classes at a local community college. You may be able to parlay your hobby into other ventures such as writing or working as a part-time appraiser or speaker.

3. Learn to network with others who share your enthusiasm. Join associations and organizations or start a local chapter yourself.

4. Determine transient versus long-term public appeal. Avoid jumping on a trend. You may end up overpaying for the item which could prove costly in the long-run. Who is the target audience of the collection? A serious collector should be able to draw a distinction between an item that may be of limited interest versus one that would hold broad public appeal.

5. Focus on high quality products.

6. The uniqueness of the product is a factor. Is it part of a limited edition? Is it a scarce item? How well known is it among collectors? Obscure items may prove to be of little or no worth.

7. Large items take up more space and could prove more challenging to sell. Storage space can be costly and there is always the risk of theft and/or damage. Hobby horses are beautiful works of exquisite craftsmanship but a large quantity is difficult to store in a home. Small items may be more manageable.


For informational purposes and not intended as advice.



Related Articles
Editor's Picks Articles
Top Ten Articles
Previous Features
Site Map





Content copyright © 2023 by Reshma Vyas. All rights reserved.
This content was written by Reshma Vyas. If you wish to use this content in any manner, you need written permission. Contact Sandra Baublitz for details.