Keeping Your Heart Healthy In Winter Months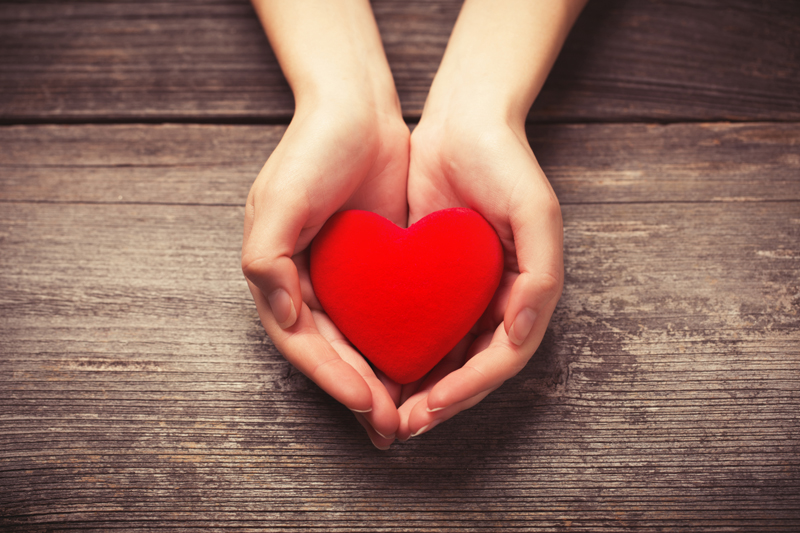 Over the past 21 years, Dr. Keenan has conducted numerous clinical studies of nutrition and nutritional supplements as an intervention to reduce the risk of heart disease. He has over 30 scientific publications on nutritional interventions in the promotion of cardiovascular health, and has presented his research at over 100 scientific meetings nationally and internationally.
Victoria
-Dr. Keenan thank you, for taking the time from your busy schedule to talk with us. Let's get started --- Recent reports claim that more heart disease-related deaths occur in the winter (December and January specifically) than any other time. Can you provide some insight on why this is so?
Dr. Keenan
-The winter may have the highest rate of heart disease-related deaths for a variety of reasons, including the fact that people often engage in activities that may negatively impact their health and cholesterol during this time. The holidays are often stressful as people strive to meet family expectations and obligations, navigate crowded malls and plan large, special events. They're also a time when we choose to indulge and sometimes overindulge in rich foods and drinks. High stress and overindulgence can be hard on our health and have a negative impact on our cholesterol levels. High cholesterol levels are a major risk factor for heart disease.
Wintertime, especially with the added pressures of the holiday season, often causes us to slack off on our exercise routines. This is not only bad for weight and cholesterol management, but also leaves us without one of our best stress reducers.
The large gatherings of family and friends exposes us to all of the germs going around, just when our immune system has been weakened by added holiday stress. There is an increased incidence of heart attacks in people who have had a recent flu or cold.
Victoria
-What changes should people make to their lifestyle during these months and throughout the rest of the year to reduce their risk of heart disease?
Dr. Keenan
- Sticking to a heart healthy lifestyle that includes regular exercise, a healthy diet and proper stress management is important all year 'round. It is impossible to avoid stress, but it's important that we manage stress properly through meditation, exercise or personal quiet time. Maintaining a heart healthy lifestyle also helps enhance our immune system, and an annual flu shot can at least reduce the risk of colds and infections.
I'd recommend to those who smoke that they talk to their health care professional to determine the best way for them to quit. The American Heart Association states that smoking is directly responsible for 20% of all heart disease deaths. To combat the increased eating and weight gain that are often associated with quitting – both of which are risk factors for heart disease – concentrate on eating well-balanced meals that incorporate fresh fruits and vegetables. When you feel the urge to snack, try small amounts of heart healthy almonds or pistachios, or even a dark chocolate square. These tasty snacks have been shown to help decrease high cholesterol.
Victoria
-Can foods fortified with plant sterols and stanols help?
Dr. Keenan
- Foods fortified with plant sterols, (e.g. BENECOL® butter spread, Minute Maid® orange juice and Lifetime® Cheeses with the plant sterol Corowise® added), can definitely help manage cholesterol. If we have plant sterols with our meal, they can block the absorption of dietary cholesterol – or cholesterol from food - (about 20% of the benefit) and cholesterol that is produced by the body as a result of digestion (about 80% of the benefit). The other good news is that plant sterols help lower LDL or "bad" cholesterol an average of 8-15%.
While plant sterols are present in all foods that come from plants, they are not in sufficient amounts needed (0.8-1.5grams/day) to affect cholesterol levels. Therefore, we need foods that are fortified with added plant sterols to be effective.
Plant sterols are also available as a supplement, making it convenient to have when eating meals away from home or if you just don't want to eat a fortified food with a meal. Nature Made® vitamins, for example offers CholestOff® Complete, which is a dietary supplement that contains plant sterols to help prevent absorption of cholesterol and PantesinTM, a derivative of vitamin B that helps reduce the amount of cholesterol the body makes due to genetics.
Victoria
-So there are two sources of cholesterol, food and genetics?
Dr. Keenan
- Some of us are able to maintain healthy cholesterol levels simply by managing our diet and avoiding foods that are high in cholesterol and saturated, or trans-fats. For others, this task may not be so easy because their body – due to their genetic makeup - naturally produces higher levels of cholesterol in addition to what they may get from their diet. CholestOff® Complete is a good natural choice for these people as it is the only dietary supplement sold in grocery and drug stores that contains the ingredient Pantesin™. Pantesin™ complements the effect of plant sterols, which take cholesterol out of the body, by blocking the production of new cholesterol in the body. Many people who are genetically predisposed to high cholesterol will also need drugs to adequately control cholesterol levels, and CholestOff Complete can be safely taken with cholesterol-lowering prescription medications.
Victoria
-Speaking of prescription drugs. Are there any other natural therapies that work hand in hand without interaction to prescribed medication?
Dr. Keenan
- There are several natural therapies that work hand-in-hand with prescription cholesterol-lowering medication in improving heart health. The class of cholesterol-lowering medications, called the "statins", like Lipitor® and Zocor®, may deplete an important enzyme, Co-enzyme Q 10, from the cells of the body that is important for good muscle function (the heart is a muscle). I recommend that individuals who use such medications take a CoQ10 supplement to help meet their nutritional needs.
In addition to plant sterols, the soluble fiber found in certain foods such as oats, barley, beans, apples, grapes and pears can help lower cholesterol. A goal would be 10g or more of soluble fiber per day. Also, foods that are good sources of omega-3 fatty acids are beneficial to heart health. They do not lower cholesterol but they have the benefit of helping to maintain a healthy heart rhythm which can prevent sudden death from a heart attack. Good sources of omega- fatty acids are oily fish like salmon, tuna, herring and sardines, as well as flax and flax seed oil. By including these foods and supplements in their overall heart health program, people who are on prescription drugs can often reach their cholesterol goal using lower doses of medication. This not only cost-effective, but can also reduce side effects and drug complications
Victoria
-How big of a role does exercise play in preventing heart disease?
Dr. Keenan
- Exercise is the best natural way to raise your levels of HDL or "good" cholesterol. Exercise is also an excellent aid to good weight management and can certainly reduce your risk of developing diabetes, which is another risk factor for heart disease. The American Heart Association recommends 30 minutes of moderate exercise at least 5 days a week.
Choose an exercise routine that consists of your favorite activities – you'll be more likely to stick to it in the long term. Dancing is an easy way for people of all ages to take part in aerobic activity and have fun! Whether you sign up for lessons, take a class at the gym, or turn up the tunes at home, dancing is a great cardiovascular workout that also burns calories.
Victoria
-Where can my readers go for more information?
Dr. Keenan
- The American Heart Association Web site, AmericanHeart.org is a great information resource. Those looking for advice on how to adopt a holistic heart healthy lifestyle and those looking for more information about dietary supplements should visit
Nature Made
.
Lipitor® is a trademark of PFIZER
Zocor® is a trademark of MERCK & CO., INC


Related Articles
Editor's Picks Articles
Top Ten Articles
Previous Features
Site Map





Content copyright © 2022 by Victoria Abreo. All rights reserved.
This content was written by Victoria Abreo. If you wish to use this content in any manner, you need written permission. Contact Victoria Abreo for details.