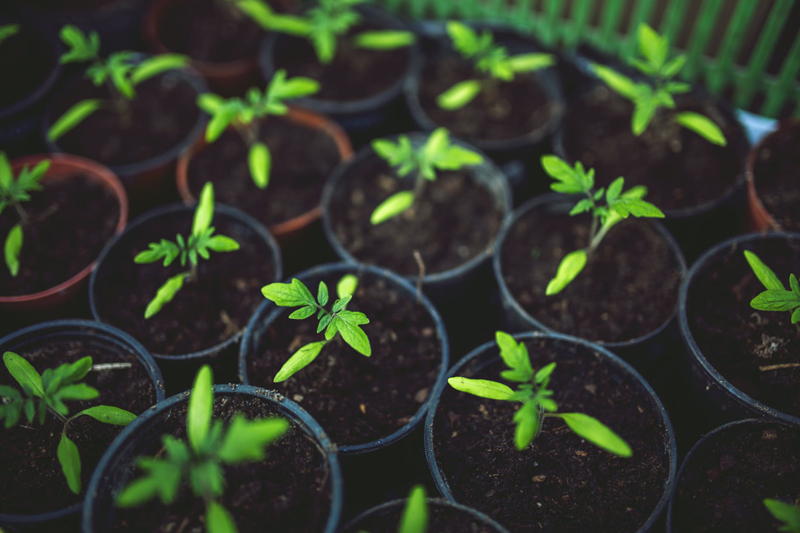 Hyacinths, daffodils, tulips, oh my. We southern gardeners envy the gardener who has quite the selection of spring bulb varieties. There is limitation for our spring garden due to the warm temperatures and it becomes quite challenging to find those most adaptable for our warm winters. However, for the rest of you lucky gardeners, the sky is the limit. Spring, flowering bulbs begin with the crocus and snowdrops in early spring. Then look for the high and low heights of the daffodils and hyacinth. By mid spring, expect the tulips to peek through with their many varieties. At the peak of the season fritillaria, and lilies (members of the lily family) close the curtain and get this, these majestic plants will not become the next meal of the usual, annoying critters that devour spring bulbs.

Spring bulbs for the more hardy climates should have been planted and ready to make an entrance. The planting time for most spring bulbs occur in the fall right before an initial hard freeze. Hardy bulbs require a cold, chilling period of winter to perform at their best. Autumn is usually the best time to start the selection process. Tally them up by size, scent, and bloom times for a lengthy spring flowering season. Begin preparation for planting site keeping in mind that proper drainage is very important due to bulbs hating wet feet. Considering it usually rains during the spring, it is necessary to implement your soil. My garden has rewarded me with many compliments and return performances all due to proper soil preparation. After selection for type of bulbs for your climate and sun exposure, its time to dig in and plant them according to design. Plan to finish planting by the latest October and as late as the end of January for the warmer climates.

Although most spring bulbs need chilling, especially tulips, bulbs such as the show-stopping alliums, paper whites and spider lily to name a few (for the warmer climates), need no pre-chilling methods. Thank goodness there is a type of spring bulb for any climate just do the homework and search for varieties more adaptive to your climate. Dependent upon your planting zone, spring bulbs vary in size, color, and blooming time. So choose wisely to make the most of your spring display.

When planting, the larger bulbs should be planted at 6-8 inches deep versus the smaller ones at 4-6 inches. However, in the warmer climates, we do not need to go any deeper than 3-4 inches in depth when planting. It is a personal preference in the spacing between each of them. When clustered, this is the most effective display of color by far.

Enough cannot be said about soil preparation. Compost is the best soil additive due to its capacity to feed the soil. By adding organic matter, you provide basic nutrients that in turn improve the soil as it feeds soil life. This is the best anecdote for survival. With an additional supply of nutrients with a slow-release fertilizer, you are well on your way to productive and flourishing bulbs but let us not forget planning a design. It is best to design in a natural way to give a bigger, better effect of color and transition in the garden. The more quantity of color you exhibit with spring bulbs, the more dramatic the landscape. Consider color, height, and bloom time for a bewildering show. With some variety of spring bulbs, there are those that will bloom right on into early summer (alliums). Some even naturalize (daffodils) and there are the perfect few that look awesome in containers. Nothing is so formal as an urn with cool season annuals, a few kale along with scattered spring bulbs to brighten the whitest snow or dreariest rainy days.

Whether you choose monochromatic or contrasting hues, designing with color is essential in displaying the most profound bulb gardens ever. From the bold hues of reds in a tulip to the to the cooler hues of the paler colors of lavender on a hyacinth, color combinations, create harmony, excitement and all kinds of breaking the rule patterns for the avid gardener. Once the excitement of color is over, expect the blooms to fade and the foliage to yellow and then turn brown. It is preferred to leave until the entirety of the plant has yellowed. The foliage remains are required to make food for the next spring season.

If possible, consider dividing your spring bulbs every two to three years to keep them productive, flourishing, and strong. One final note while you wait for your spring bulbs to make an entrance, decorate your garden bed with the many cool season annuals available. They too, work just as hard to be an opening act performing until time for the main event. So enjoy the fruits of your labor and take a couple of photos to hold as a memoir for years to come.





Related Articles
Editor's Picks Articles
Top Ten Articles
Previous Features
Site Map





Content copyright © 2021 by Kimberly Cassandra Cannon. All rights reserved.
This content was written by Kimberly Cassandra Cannon. If you wish to use this content in any manner, you need written permission. Contact Gail Delaney for details.