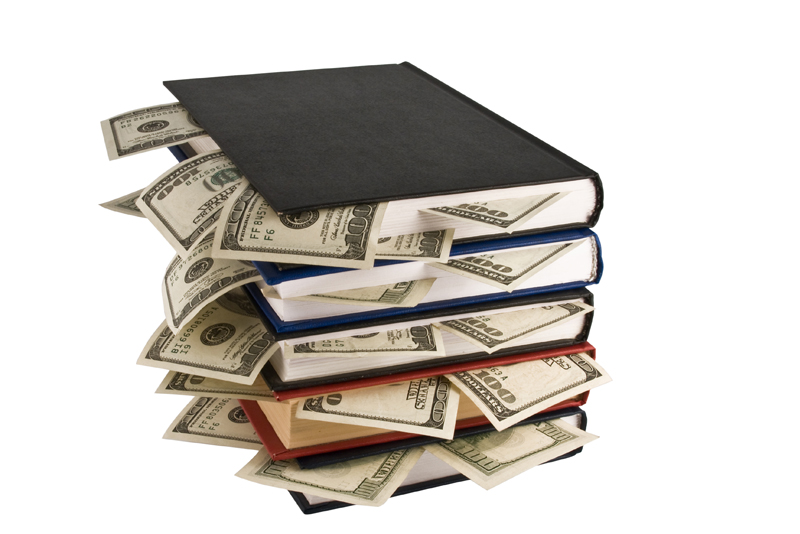 As companies shrink their budgets and more jobs continue to be eliminated through downsizing, layoffs and offshoring, a growing number of individuals are bucking the economic constraints by becoming increasingly more entrepreneurial with regard to their careers. Job security and even traditional employee benefits such as a pension, cost of living wage increases and healthcare can no longer be taken for granted. For a significant number of workers, the changing economic and labor picture means not only embarking on a path of lifelong learning but developing a new mindset, one that is more creative and proactive. Many individuals are successfully working from home as corporate telecommuters, independent contractors or freelancers while others are generating income through self-employment.

What type of fields or occupations offer potential opportunity for an individual to generate income working from home? Jobs that seem to promise more potential in terms of income and success may require specialized training and/or knowledge as well as previous experience. Individuals who can build upon their existing skills and be willing to seek out new training may be able to market their expertise in a niche area.

Here is a quick overview of the types of jobs and/or fields that may offer an opportunity to work from home as a telecommuter, independent contractor, freelancer or entrepreneur. Many of the job titles listed may require educational credentials such as a bachelor's degree and/or master's degree in addition to licensing and/or certification. Some fields may also require that the individual become a member of a professional organization and periodically complete continuing education coursework. Although one can work extensively from home with regard to any of the job titles/occupations listed below, it may be necessary, in some cases, to travel offsite, attend conferences or trade shows and meet with clients at an outside venue.

1. Health Insurance Agent. Generally, a bachelor's degree is required and one needs to obtain licensing.

2. Legal Researcher. Paralegals and attorneys may be able to work from home doing legal research. Experience and specialized knowledge of a particular subject, such as patent law, is required. Work may be done on a contract basis or through telecommuting as a part-time or full-time employee.

3. Event Planner/Public Relations.

4. Digital Publishing. This generally entails knowledge of desktop publishing software, layout and pagination, photography and/or graphic design along with prior experience. Prospective clients may request to view a portfolio showcasing your previous work.

5. Landscape Architect/Designer. A bachelor's degree and/or master's degree are generally required. Additional licensing and certification may also be required.

6. Green Living Consultant. Those with a background in the biological sciences, ecology, earth and environmental studies, landscape design or horticulture may be able to obtain work as a freelance consultant, researcher or writer. There are a myriad of opportunities in a wide range of areas such as land conservation or "green" gardening. "Green" interior home design is also popular and may require an advanced degree in architecture and environmental design combined with solid, demonstrable experience and expertise in the field.

7. Real Estate Appraiser. Individual requirements vary by state. Work and educational requirements along with the successful passing of state exams may be necessary. On-the-job training is a critical component. Appraiser Trainees are required to work under the supervision of a Licensed Appraiser. There may be additional requirements for those seeking professional designations. Fulfilling continuing education requirements may also be necessary. Real estate appraisers can be self-employed.

8. Sales Representative or Broker.

9. Financial Planner. Individuals who are interested in becoming financial planners need to obtain the professional designation of Certified Financial Planner or CFP. In addition to certification, one must also meet the ethics and experience requirements. Continuing education is also necessary.

10. Information Specialist or Researcher. Individuals with a graduate degree, generally a PhD, in a highly specialized area may be able to apply their skills and knowledge to a variety of assignments. Those with an advanced graduate degree, such as a PhD, in a particular branch of science such as botany or oceanography may find a niche not only in research but in freelance writing (e.g., textbooks or technical publications) or consulting.

11. Bookkeeping or Accounting. There are varying required levels of education, proficiency and experience.

12. Web Designer. It may be possible to hire yourself out as a webmaster for small companies or organizations which do not have the time to handle day-to-day tasks of maintaining their website. A bachelor's degree along with extensive experience is generally required. Potential clients
may request to review your portfolio and any websites that you have built.

13. Web Marketing Consultant.

14. Fact Checker. Those with a background in teaching or a graduate degree in a particular discipline may be able to obtain work as a freelance fact checker. Strong research skills are a tremendous asset in this endeavor.


Informational purposes only and not intended as advice.



Related Articles
Editor's Picks Articles
Top Ten Articles
Previous Features
Site Map





Content copyright © 2023 by Reshma Vyas. All rights reserved.
This content was written by Reshma Vyas. If you wish to use this content in any manner, you need written permission. Contact Sandra Baublitz for details.