Baffin Island - Polar Bears and Wild Nature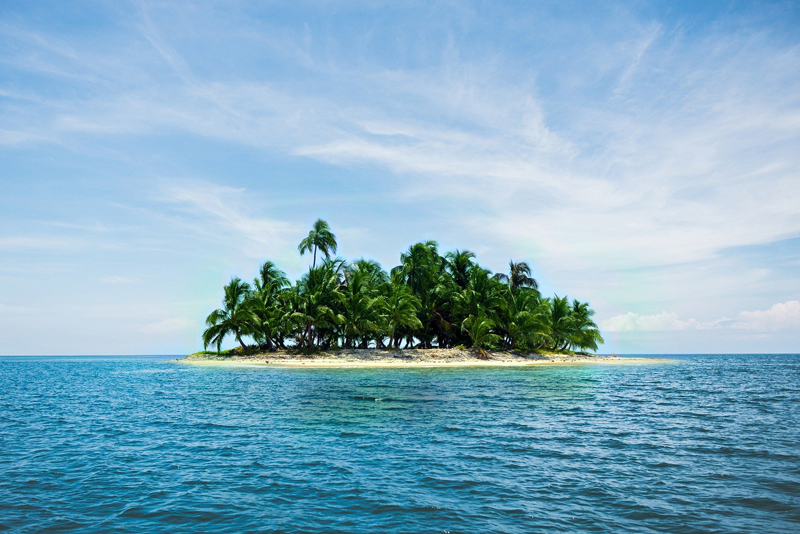 Would you love to see polar bears and walrus in the wild? Or maybe spot a narwhal breaching, with its unique spiraling tusk? Then a summer visit to Baffin Island may be in order.
The largest island in Canada, and fifth largest in the world, Baffin Island is located northeast of the Hudson Bay and on the south side of the Northwestern Passages, just across Baffin Bay from Greenland. As one of the northernmost parts of Canada, up in the Arctic Archipelago, most of Baffin Island lies above the Arctic Circle. This means that it is not a place to visit for most of the year, with average temperatures well below freezing. However, during the short Arctic summer the temperatures are mild and wildlife abounds. What does "mild" mean this far north? In the capital of Iqaluit, the average high temperatures in July and August are in the high 40's/low 50's, and the average lows are still above freezing – usually in the high 30's. So this is not the place to come if you want warmth on your vacation. But if you love exploring and viewing wildlife in their natural environment, then Baffin Island is a destination to consider.
You will not find luxurious accommodations on Baffin Island. Although the island covers nearly 200,000 square miles, it has a population of only just over 10,000, and over 6,000 of those live in the capital city of Iqaluit. You will find a few hotels there, or, if you are more adventurous, you can camp for free. And from there you can join a "Floe Edge" trip - traveling out to the edge of the ice floe via "komatic", a special type of sled, with Inuit guides to camp on the ice and view the wildlife. Alternatively you can join an Arctic Cruise that skirts the island in search of wildlife. You'll get closer up views and a more "authentic" Arctic experience with the land and ice type of trip, but you'll probably see more variety from the comfort of a cruise ship, so you'll have to decide what matters more to you.
A polar bear looks across the water from the shore of Baffin Island
Buy From Art.com
If you make the trip in the early summer, you're likely to see polar bears, possibly even with young cubs. Though keep your distance – they are not very friendly! And Baffin Island is known as one of the most likely spots in the world to spot the unique narwhal – a member of the whale family found only in the Arctic waters of northeastern Canada and Greenland, with a spiraling tusk that reminds one of a unicorn. Also on or near Baffin Island, you can look for walrus, harp seals, ringed seals, Beluga whales, bowhead whales, Arctic fox, Arctic hare, caribou and more. You can also spot numerous bird species since Baffin Island is a major nesting destination for migratory birds in the Eastern and Mid-West flyways. If you're lucky you might even see an Arctic Tern, which migrates all the way from Antarctica every summer.
Another attraction for tourists in such a northerly location is to experience the "midnight sun". Depending on how far north of the Arctic Circle you get there are one or more nights every summer when the sun never sets. You can watch the sun descend toward the horizon and then start rising again, never having set. A unique phenomenon that should be experienced at least once in a lifetime. Though it does make it hard to sleep at night without blackout shades on the windows! If you come earlier or later in the year, then you may have a chance to view a different phenomenon – the famous "northern lights".
So Baffin Island is a great destination for wildlife viewers and budding photographers. But it is also a destination of interest for some adventure sports enthusiasts. Base jumping, "big wall" mountain climbing, and ski mountaineering are relatively popular sports in this remote location.
Whatever your tastes, Baffin Island can provide an interesting adventure, though not a warm and luxurious one!
Note: no promotional consideration was provided or paid for this article.


Related Articles
Editor's Picks Articles
Top Ten Articles
Previous Features
Site Map





Content copyright © 2022 by Laura Hartney. All rights reserved.
This content was written by Laura Hartney. If you wish to use this content in any manner, you need written permission. Contact Malika Bowling for details.