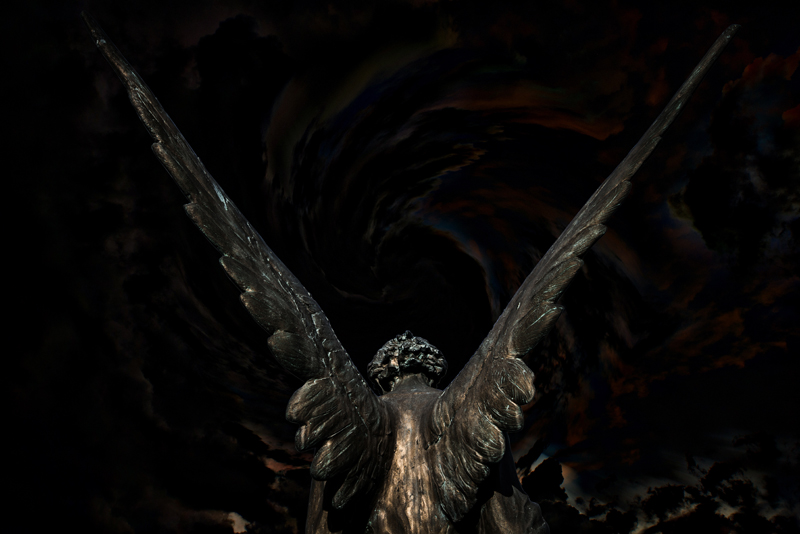 Combine all the best vocal elements of some very fine folks by the names of Coverdale, Dio and Rodgers and that goes a long way in describing the vocals of the Norwegian singer Jorn Lande. The former Masterplan singer has been a constant state of activity over the last few years, contributing to a wide variety of projects such as Ayreon, Avantasia, Yngwie Malmsteen and others.
I have just briefly heard Masterplan so my introduction to Jorn was with his work on the latest Ken Hensley record
Blood on the Highway
. He does about five songs on there and after the first few notes, I was reaching for the liner notes wondering who the heck this guys was.
Since then, I've been deluged with Jorn material. The singer has just released a collection of some the favorite material from his past (he has four studio records along with a live record and more).
The Gathering
has a whopping 16 tracks and all of them are of a very high quality. Cross Whitesnake with Symphony X and you have an idea of the sonic framework.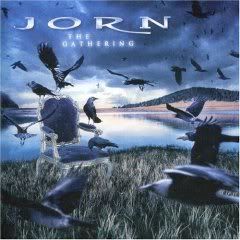 The material is suitably crunchy with Lande's vocal chords just latching themselves onto each syllable and coating them with a whiskey-flavoured honey. While all the songs are memorable, a few stand out. The ballad, "House of Cards", starts off with a Paul Rodgers-ish vocal that is riveting and equally impressive is the chorus which reels you in like a salmon.
"My Own Way" has some hooky vocal lines that just power this uptempo rocker into a Formula One winner. "Hourglass" has the gait of a fearless behemoth and a chorus to match. Tremendous vocal on this one. The only letdown is the final cut "Big" which sounds an obvious attempt to woo an American audience with it's cleaner sound and slightly more formulaic. It's not a bad song but is the weakest of the bunch by far.
In addition to this record, Jorn has also released a CD of some of the covers he has recorded in the past. A few are new and others he has re-recorded for this release. It seems like an odd choice of a full record of covers but Jorn says in a recent interview that it was a record company idea.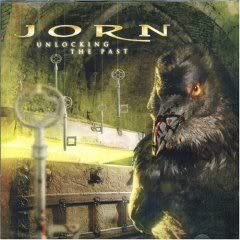 Unlocking the Past
is an interesting record. There are the obvious choices, Whitesnake, Rainbow, Deep Purple and he does them all justice. Happily, there are also a couple of non-obvious ones. Jorn selected "Naked City" by KISS because although largely scorned in North America, the originating record was one of the biggest of that band's career in Norway. Also, one of Jorn's favorite bands is City Boy and he does a powerful version of their biggest hit, "The Day The Earth Caught Fire".
The follow-up to 2005's
The Battle
, the record featuring double vocalists Jorn and Russell Allen of Symphony X. Written entirely by Swedish virtuoso guitarist Magnus Karlsson, this is a fantastic record that is crammed full of amazing melodic songs. Both Jorn and Allen sing their brains out while Karlsson plays guitar, bass and keyboards, putting a polish onto the songs that sound slightly proggy while retaining a straight-forward appeal. As with
The Gathering
, Jorn hits the ball out of the park with his ballad "Master of Sorrow", a tremendous song that drips with emotion.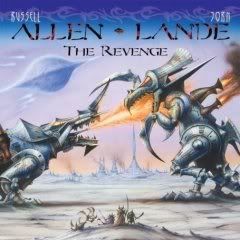 Incredibly, Jorn also has a live record that should be released in North American this year. It's a two-disc set from 2006's headlining show at ProgPower in Atlanta.
If you are a Jorn fan, you will obviously be picking up all these releases. If you're like me and were just casually aware of the man, you owe it to yourself to check these out. To get started, I would suggest you get familiar with
The Gathering
which touches on all elements of his solo career so far. This guy has an awesome voice that will find favour with any fan of hard rock.
You Should Also Read:
Jorn website
Jorn MySpace


Related Articles
Editor's Picks Articles
Top Ten Articles
Previous Features
Site Map





Content copyright © 2019 by Morley Seaver. All rights reserved.
This content was written by Morley Seaver. If you wish to use this content in any manner, you need written permission. Contact Morley Seaver for details.