Arts And Crafts Studio On A Budget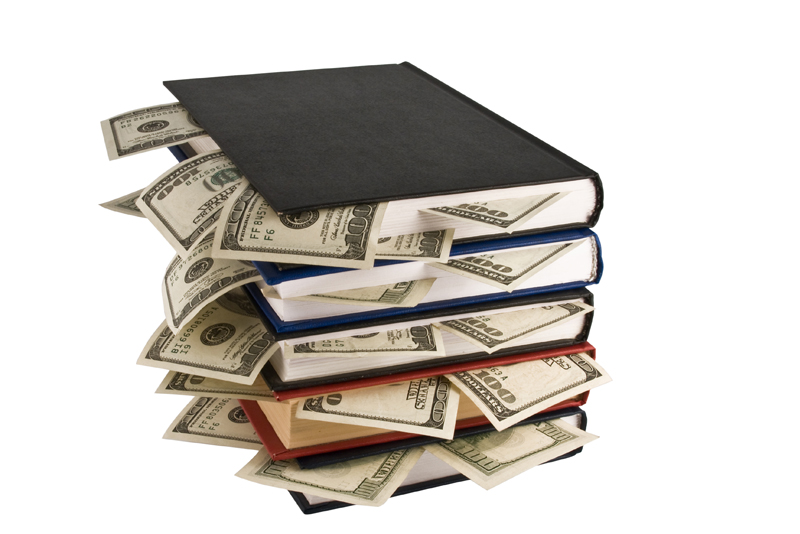 Are you a scrapbook enthusiast or an avid sketch artist who longs for your very own art studio; a quiet, comforting and nurturing retreat where you can find inspiration? Or, perhaps, you are tired of working on needlepoint projects in your living room and long for a hobby room where you can organize your craft supplies and proudly display your finished creations? A home arts and crafts studio is a must for any serious artist or hobbyist. Fortunately, designing such a space does not have to be a tedious, expensive and time-consuming endeavor! Any spare room or even unused basement space can be easily transformed into a sleek and versatile arts and crafts "studio" with minimal expense and fuss.

Preliminary Planning – Keeping Costs Down

• Establish the purpose. What type of work will the studio have to accommodate? Will it be solely for sewing or watercolor painting? Are you more interested in an all-purpose hobby room? Will you need a small lounge area?

• Economy in terms of furnishings. Focus only on the "essentials" - "core" pieces around which you can expand.

• Ease of maintenance. You will want materials that offer easy cleanup and are resistant to everyday wear and tear (e.g., vinyl flooring or tiled carpet, foam and/or rubber mats).

• Functionality in terms of décor, structure and organization. Avoid a crowded look. Retain as much as open space (the center of the room should be free) as possible. Maximize efficiency and cost through practical utilization of the closet and wall space.

• Focus on items that you already have in your home.

• Consider recyclables for storage options.

• Buy used furnishings whenever possible or purchase from discount wholesalers and warehouses. Look for discontinued items and clearance sales.

• Divide the room into "work" or "activity" zones to contain space and cost.

Design And Organizational Tips

1. Lighting. Avoid drapes and curtains. The room should be open, allowing for natural flow of light. Observe the room during the day. Study how the sunlight falls and disperses throughout the room. Plan the design and layout of your studio accordingly. Full spectrum lighting which simulates natural light is absolutely essential for art and craft projects. Having full spectrum lighting is advantageous as it eliminates glare and shadows. It also helps to alleviate fatigue and headaches. There are two types of lighting that are of primary concern: ambient lighting and task lighting. Ambient lighting is dispersed throughout the room. Task lighting is strategic. You will rely on task lighting for your work. There are a multitude of lighting options (e.g., track lighting, recessed lighting, floorstand and table lamps, portable lamps and magnifying lamps). If you are uncertain in this regard, consult with professional lighting salespersons or with art instructors in your area.

2. Workspace. Work with the existing structure of the room. The type of workstation that you select will hinge on the type of work you want to do. Save money by going with the just the "basics." Not everyone needs an overly bulky, elaborate scrapbook station with an armoire and cabinets. It is also pricey. Built-in storage is costly. Opt for mobility in terms of storage. A metal or wood table is practical. Choose an L, U or T-shaped desk which is conducive to a wide range of projects.

3. Storage. Look for storage options in your home first. Kitchenware is ideal (e.g., plastic food containers, empty cottage cheese containers that you can fill with water to rinse brushes; coffee mugs, plastic tumblers, soup and coffee cans or glass jars to hold pencils and markers). Other ideas: decorative popcorn tins, plastic drawers, small trays, baskets, closeout kitchen cabinetry, media storage cabinets, shoe storage units such as "cubbies" to organize fabric swatches or yarn, stackable, clear shoe boxes or shoe stacking bins, sweater shelves to store finished blankets and throws; a rolling storage cart or kitchen cart and workstation for staple craft supplies which can be quickly rolled back into a closet. Use a magazine rack to display patterns and catalogs. Use display boards (e.g., peg and cork boards) to showcase mementos or highlight information and updates on your various projects. A peg board can hold small tools and craft accessories.

4. Lounge Area. This may consist of just a comfortable beanbag chair and two bar stools. Indoor plants and flowers will imbue the room with natural color and warmth.


For informational purposes and not intended as advice.



Related Articles
Editor's Picks Articles
Top Ten Articles
Previous Features
Site Map





Content copyright © 2023 by Reshma Vyas. All rights reserved.
This content was written by Reshma Vyas. If you wish to use this content in any manner, you need written permission. Contact Sandra Baublitz for details.