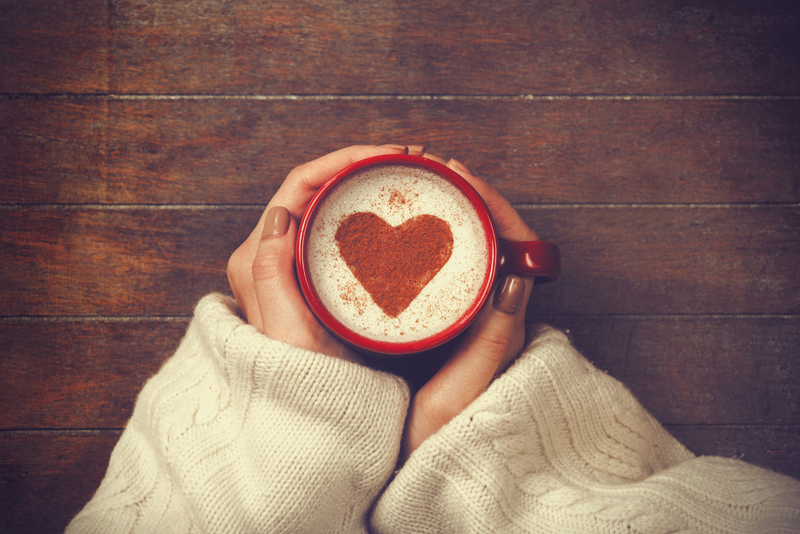 Everyone has their own unique way of knitting and their favorite tools. Depending on the knitter and what they typically knit the tools of the trade vary greatly. The tools run the range of free to expensive and simple to complex, but there are so many that a review of a few might be helpful. Searching for the perfect knitting gadget(s) can be fun and helpful. The following are some of the tools that I enjoy using and have found to help my knitting. This may also serve as a guide to the non-knitter looking for a gift for a knitter.

Beam and read lights My newest favorite gadget, wear it around your neck to shine light where you need it most. Some models come with 6 L.E.D. lights and some with 3, and there is a 2x, 4x, 6x magnifying attachment that really works well.

Coil-less Safety pins To hold dropped stitches or keep track of row count. When the pins do not have coils the yarn cannot catch and possibly tear like it might with standard safety pins.

Knitting bag Can you have too many knitting bags, I think not. I have a couple with different kinds of projects in them, socks in one, a simple scarf in another, a lace scarf in yet another. I have a large bag with pockets for putting some of these smaller projects in when I'm traveling so that I have a bit of variety.

Long flat basket This is necessary, but it doesn't have to be an actual basket. Anything that you don't mind having out and visible and that has sides will work. This basket is for when you are going to work on a project and have decided to use many different yarns or colors of yarn. Place the yarn in the basket and live with it to see if the colors grow on you or if they annoy you. In addition, having this out and about keeps your knitting handy.

Needle holders A way to store your needles and be able to know at a glance if there is a needle size you lack.

Needle sizer and gauge ruler With all of the different manufacturers out there this comes in handy when you lose the package for your needle and need to know what size it is. It is often coupled with a cut out that is exactly 2 inches so that you can easily count how many stitches and rows are within it to figure out your gauge.

Needle tips These attach to the end of your needles to keep the stitches from coming off. There many varieties and a rubber band will do in a pinch, but they serve a very good purpose.

Scissors or something to cut your yarn If you travel be aware that you might not be able to take it on an airplane. Often the medallions with a hidden razor to cut your yarn are not allowed, check with security before trying to take onto plane.

Stitch holders Although smooth yarn put through live stitches to keep them from dropping, stitch holders make the transition from holder back to needles simple. They are often shaped like large safety pins and are rigid enough to use as a needle.

Stitch markers Many varieties, from plain waste yarn, to fancy enough for jewelry, these keep track of where you are in a pattern, when to decrease when to increase, when the pattern changes and much more.

Tackle box (not a typo) Fishing tackle boxes have partitions, are generally water tight, fasten securely, and come in many sizes. Some of them even have handles, but whatever form you choose they are handy to store all of the other gadgets that you have.

Tape measure or ruler For checking your gauge I recommend a ruler. A ruler doesn't stretch and possibly give you a misleading measurement. But a good tape measure is a must for keeping track of how far you have knit.

Waste yarn Waste yarn is best if it is smooth and doesn't snag or catch. It can be used for putting stitches you are not currently working on, but cannot bind off yet. In addition, it is necessary when you are working a provisional cast on or can be used as a stitch marker or can hold a dropped stitch.

Yarn needle with blunt end and wide eye A blunt ended yarn needle to weave in ends or tack down edges is a necessity and the larger the eye the better to make threading it with yarn easiest.

Ziploc™ bags Keep your yarn from getting dirty while you are knitting and it inevitably falls on the floor. If the yarn you are using is especially slippery the bag will hold it together. In addition, will work as a small project bag for dropping in your hand bag, backpack or briefcase.


You Should Also Read:
How to make a Knit Stitch
How to make a Purl Stitch


Related Articles
Editor's Picks Articles
Top Ten Articles
Previous Features
Site Map





Content copyright © 2018 by Marjorie Colletta. All rights reserved.
This content was written by Marjorie Colletta. If you wish to use this content in any manner, you need written permission. Contact Korie Beth Brown, Ph.D. for details.