The Green Way to Spring Clean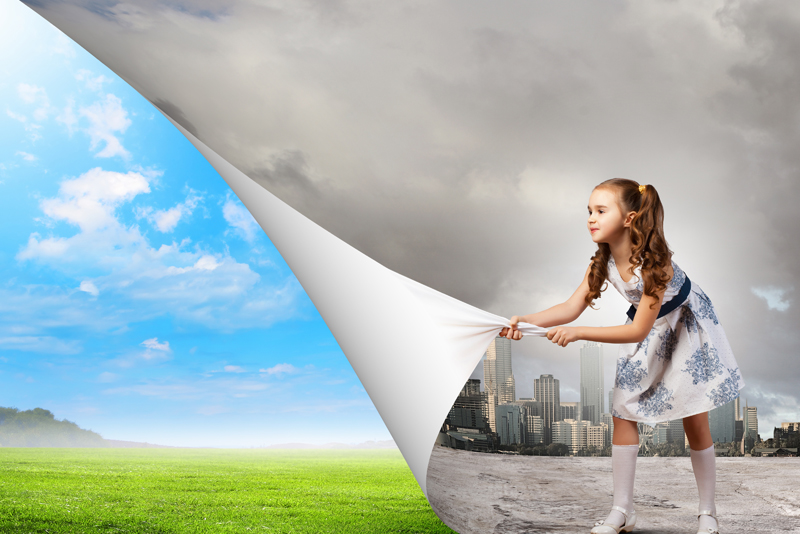 Now is the time to begin our spring cleaning as the first day of spring is next week and wouldn't we all want a sparkly clean home like the one we see in those cleaning product commercials? The difference is we can get the same effect using earth friendly products that don't harm us or the planet.

This week's article is a collection of cleaning tips from readers, blogs, and books that I have tried and tested; and with all this information I noticed they all have one common thread, you can do a number of things with just distilled white vinegar, baking soda, and water. Borax, club soda, and lemons are extras you can use to make a number of different natural cleaning recipes!

For example, baking soda made into a paste with warm water makes a great abrasive for scrubbing away at mildew. One cup of baking soda followed with one cup of vinegar will unclog drains plugged up with hair. After 10 minutes, flush the drain with hot water. (The Organic Suburbanite by Warren Schultz)

As a little girl I always saw my older sister using newspapers to clean the windows and mirrors. She also used vinegar and water as a cleaning solution.

My mother believed in the water/vinegar/baking soda solution for everything - to cleaning the kitchen sink, the bathroom toilets, and freshening the carpets.

IMPORTANT: NEVER MIX CLEANING SOLUTIONS, ESPECIALLY ONES THAT CONTAIN CHLORINE – AND MOST OF THE COMMERCIAL PRODUCTS DO!

I've just recently read on suite101.com that borax is a great insect repellant. This is the time when insects and critters start to enter into our homes. Equal parts sugar and borax sprinkled along entry points will keep the ants from entering. Be sure to keep away from pets and children. Borax also sprinkled on the bottom of your garbage bins will keep the bugs away from there too.

The EPA reminds us to properly dispose of household hazardous waste (HHW). We Americans generate over 1 million tons of waste from household products that may contain corrosive, toxic, and flammable ingredients. Check with your local waste management company on where to recycle such items. Then try to commit to reducing your use of these products.

Kriztina Palone writes to me to say one of her best ideas is just to get rid of all the clutter and items she no longer uses. Most of the stuff she didn't have to throw away as they were good items and clothing that she donated to her local second hand store.

Elizabeth Morata who is a working mother of three and wife doesn't have time to make her own cleaning products but is diligent in using eco-friendly ones that have no fragrances or chemicals as two of her children suffer from asthma. She says since she has been reading my articles she has become more aware on how the environment has an impact on our health. (Thanks! Glad the info has been helpful)

As I write this article my spring issue of Co-op America Quarterly has just arrived and on the cover is a lady cleaning her window (using a non-toxic cleaner I assume!). The entire issue is dedicated to healing your home with wonderful tips on how to get by without using conventional cleaners.

My own tip I would like to pass along is my homemade bleach recipe. I used to buy the one under the brand name Ecover. Although it was a good product I noticed the two ingredients listed on the bottle were hydrogen peroxide and water. Even I with my limited chemistry background could make that, and so I have. My clothes come out fine, even my colors!

Some of us are so busy with work and family that we really don't have the time (or energy) to clean our homes, which is where those cleaning services come into being a life saver. Make sure the one you hire uses only biodegradable products. Angel Golden who runs a cleaning service with her husband in Arizona takes it one step further by cleaning their clients homes with pure water. "You can see and feel the difference of an area cleaned with regular tap water and non-green products, vs. an area cleaned with "Pure Water" and a green product. It will remain free of residue and mineral build up, smells and dirt longer than a non-green product with local water, therefore, helping the individual's environment and health." (Golden Touch Carpet and Window Cleaning)

I could write an encyclopedia on how to clean "green" with all the information I have received and books I have read, but the message is clear, we don't need to invade our personal environments with more harsh chemicals that in the long run do more harm than good!

PS: For those of you who really want to give your house a thorough scrubbing for now and always check out the book Organic Housekeeping by Ellen Sandbeck. This book is for the hardcore earth mama! That's not me but I sure did learn a lot.


You Should Also Read:
There's Nothing Green About Chlorine


Related Articles
Editor's Picks Articles
Top Ten Articles
Previous Features
Site Map





Content copyright © 2023 by Arcadia Maximo. All rights reserved.
This content was written by Arcadia Maximo. If you wish to use this content in any manner, you need written permission. Contact Farjana Amin for details.