Women in Art Who 'Stood By Their Men'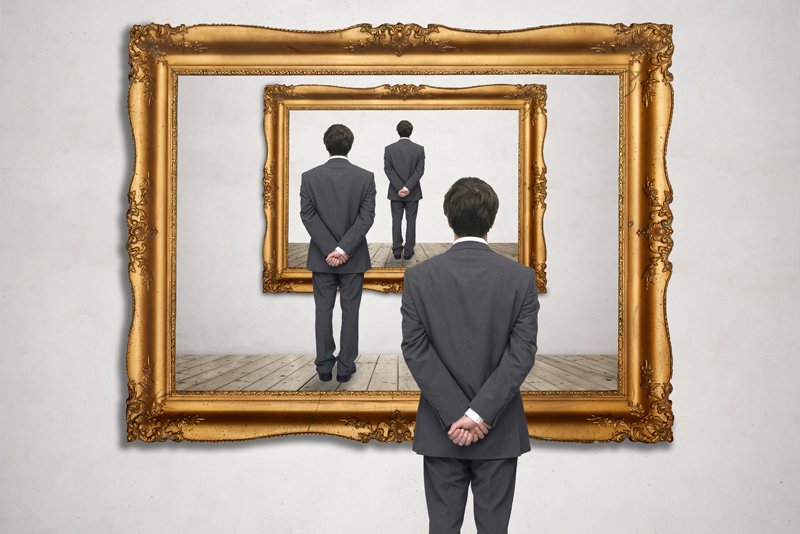 Due to the recent news sensation of former NY governor Eliot Spitzer's alleged involvement with a call girl and with his wife Silda by his side, I pondered what other women in history, represented in art, have 'stood by their men' and why.
One very famous painting by Jan van Eyck is "The Arnolfini Wedding" (1434). This is a lovely portrait of husband Giovanni and wife Giovanna in their bedroom. There are many theories about the meaning of the painting and whether Giovanna is pregnant or not. What we do know is that they died childless so if there were any children, the couple outlived them.
It is believed that Giovanni Arnolfini had an affair later in life. In court records, the woman accused Giovanni of taking jewelry she said he had given her as a present. She also sought a pension and several homes that she claimed were promised to her.
If "The Arnolfini Wedding Portrait," as it is sometimes called, were again painted after this very public embarrassment to Giovanna, would we find the couple still holding hands? Maybe so.
"The Arnolfini Wedding" can be seen at the National Gallery, London.
The sculptor Auguste Renoir and Rose Beuret were married after a relationship that lasted 53 years and the birth of a son. Despite his tumultuous affair with fellow sculptor Camille Claudel, we can honestly say that Rose "stood by her man." As fate would have it, Auguste and Rose married on January 29, 1917, she died on February 14th (Valentine's Day) and he would die on November 17th.
Rodin's former mistress Camille Claudel would die much later, in 1943, after having lived in a mental asylum for 30 years in France. Did her unrequited love for Rodin cause the mental illness?
The couple who are best known as sinners are Adam and Eve. It could be said that they jointly took part in eating the forbidden fruit from the Tree of Knowledge and so consequently were expelled from the Garden of Eden. Humiliated, they left together, at one another's side. Now that's true love!
Durer's "Adam and Eve" engraving can be seen at Staatliche Kunsthalle, Karlsruhe.
In conclusion, the truth of the matter is that couples intrinsically share a history of events together and so these women "stand by their men" in order to preserve their family image, perhaps hoping the marriage can be restored.
I hope you enjoyed my "tongue in cheek" examples of some remarkable couples from the world of art.
Artprice.com, "THE WORLD LEADER IN ART MARKET INFORMATION."
To research art market prices,you only need enter the artist's last name below:


Related Articles
Editor's Picks Articles
Top Ten Articles
Previous Features
Site Map





Content copyright © 2022 by Camille Gizzarelli. All rights reserved.
This content was written by Camille Gizzarelli. If you wish to use this content in any manner, you need written permission. Contact Camille Gizzarelli for details.