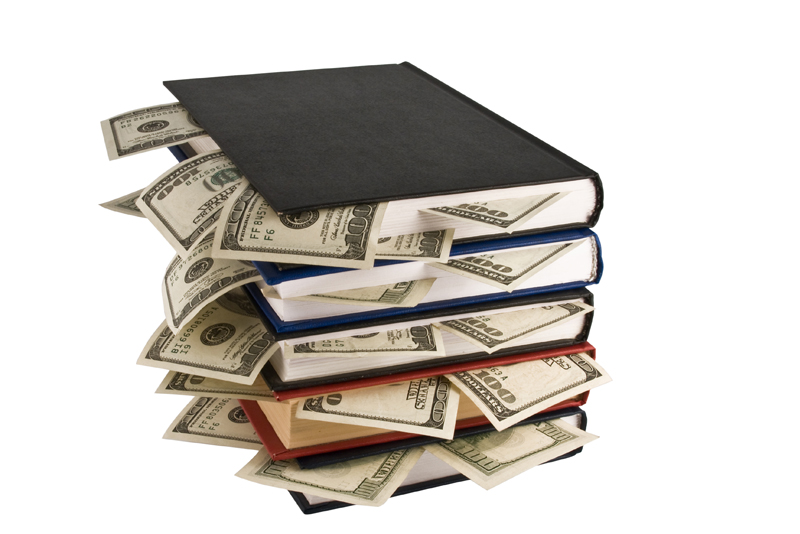 Maintaining a balanced checkbook is the basic building block of developing good money habits. There are many benefits to having a balanced checkbook aside from simply keeping track of your account balance. It can help you in formulating a household budget and strategy to save money, provide an up-to-date record that can be used in personal financial planning, assist in pinpointing accounting errors (even banks can make mistakes!) and avoid bounced checks and costly overdraft fees. Yet, how many of us frequently skip over entering transactions in the checkbook register simply because we did not have the time or because the amounts were too "trivial" to be recorded.

Here are a few easy tips for always having a balanced checkbook.

1. Record every deposit including dividends and/or interest payments in your checkbook register. Even if you do your banking online, still take the time to manually record every deposit in your checkbook register.

2. Record every debit transaction, no matter how "small", in your checkbook register. It is prudent to engage in this practice even if you do your banking online.

3. Try to write legibly so that if you need to refer to a specific transaction, you can easily read it.

4. For every transaction, write a clear, succinct description.

5. Reconcile your checkbook with your monthly bank statement. The bank statement that you receive will display all the activity for the month including ATM withdrawals, applicable fees, deposits and debit transactions, etc. Ideally, your checkbook and the bank statement should match.

6. When you receive your monthly bank statement, carefully review it. Resist the temptation to tuck it away in a drawer or shoebox for further reading at a later date.

7. Use the bank statement reconciliation form to reconcile your account as it is enormously helpful. Sadly, too many individuals fail to take advantage of it. Bank reconciliation forms vary in accordance to the financial institution. There is more than one approach that can be used for balancing the checkbook. One approach is outlined below:

Reconciliation of the bank statement balance and the checkbook balance:

1. Write in the ending balance on the reconciliation form (as per your most recent bank statement).

2. Add the deposits that do not appear on your statement.

3. Subtract the sum of all the checks that have not cleared, debit transactions (e.g., ATM withdrawals) and/or transfers that are not displayed on your statement.

4. The resulting amount is your first "total".

5. Write the checkbook balance.

6. Subtract any debits (e.g., fees) not included in the register.

7. Add any credits (i.e., interest payments, direct deposit, etc.) added to the checking account directly.

8. The resulting amount is your second "total".

9. Your checkbook is balanced with your bank statement if the first total (as in Step 4) is equal to the second total (as in Step 8).



Related Articles
Editor's Picks Articles
Top Ten Articles
Previous Features
Site Map





Content copyright © 2023 by Reshma Vyas. All rights reserved.
This content was written by Reshma Vyas. If you wish to use this content in any manner, you need written permission. Contact Sandra Baublitz for details.