Preschoolers and the Potty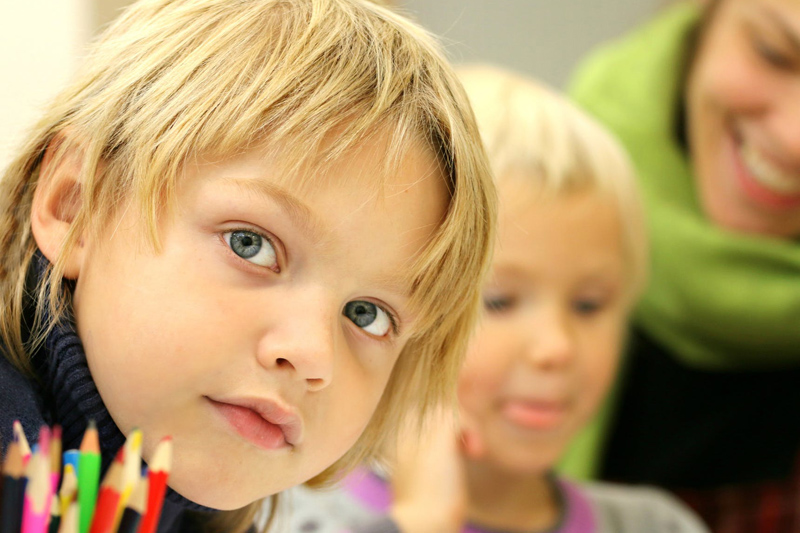 "I need to go potty" is a sentence that commands quite a bit of attention from parents of preschoolers. Planning for trips to the potty, bringing along extra clothes on long trips in case of accidents and using a portable potty become priority. Because the age span is so great for children when potty training, everyone has a different experience. There is no exact age your child should be potty trained by. The guidelines range from children age 18 months to four years old. Each child is unique, so there is no need to compare your child to others. You can always find a parent with a child who learned to go on the potty in a day at age two! You can also find a parent struggling with a child going to the potty independently at age four. We typically only hear the super success stories at playgroups and storytimes, however. It is best to consult your pediatrician if you have any developmental concerns, but don't stress over it.

How do you know if your child is ready to be potty trained? First, consider if your preschooler shows an interest in using the bathroom. Following adults and older children into the restroom and asking about the potty are two good signs that your child is ready. Also, your preschooler should be skilled at pulling up and down his or her pants, knowing the difference between wet and dry, and able to safely sit on the potty alone. Some parents choose to start using a portable potty, or getting a child friendly seat.

Once your child begins to master the use of the potty be sure to offer encouragement and praise. The Potty Book for Girls and The Potty Book for Boys, both by Alyssa Satin Capucilli are excellent books for simple instruction. Pampers also offers a "Kandoo" training pack that appeals to both boys and girls with rewards and encouragement. Parents receive tips and hints, plus coupons. The website for Pampers Kandoo is at the end of this article, and you can visit them for more information.

Once you are successful and your child is going to the potty like a big boy or big girl, keep in mind that setbacks may occur. A child may experience accidents during times of high stress, such as a move, new school, etc. Another instance where your child might go awry is with illness. A stomach flu lends itself to a setback for many children. However, don't let your child get discouraged or stressed. Once your situation is resolved, jump right back on to the potty program.

Safety is key when your child has the ability to use the bathroom independently. There is never a time ot let your child use a public restroom alone. He or she must always be with you, or another reliable guardian or parent. Sometimes this necessitates the need for a boy to go in the girls room with mom, or vice versa. Many establishments have family restrooms that a parent can use with a boy or girl. At home you may want to be aware when your child is using the restroom. This awareness is important not only for safety reasons, but also cleanliness. Check the restroom after your child has used it for clogged toilets, unflushed toilets or a messy area. Be sure to inquire whether your child has washed his or her hands, too!

Potty training happens once for each child, so don't fret too much over the timetable. Take it as it comes, and start when your child is ready.





You Should Also Read:
Pampers Kandoo Site


Related Articles
Editor's Picks Articles
Top Ten Articles
Previous Features
Site Map





Content copyright © 2023 by Alissa Moy. All rights reserved.
This content was written by Alissa Moy. If you wish to use this content in any manner, you need written permission. Contact Amy Tradewell for details.