Becoming Aware Of Credit Card Addiction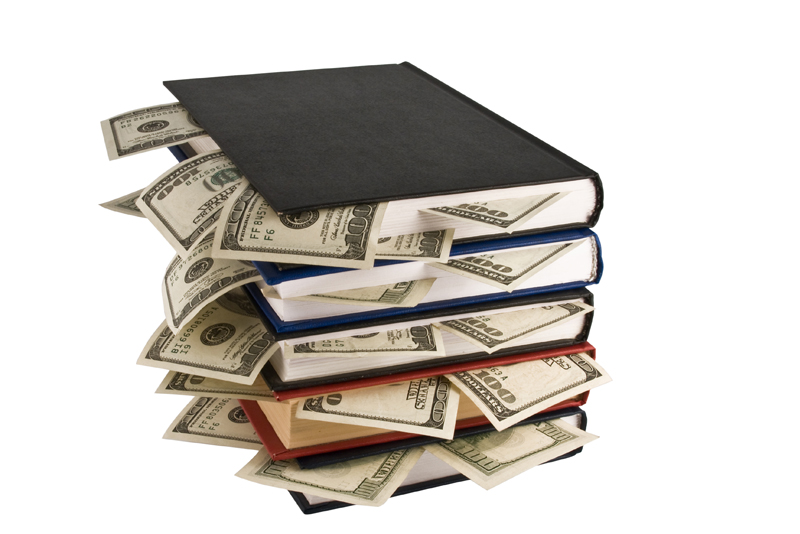 Despite all the humorous stories about "eccentric, compulsive shoppers" and credit "cardaholics", addictive spending and its ensuing disastrous result, credit card debt, is far from funny. It can wreck your credit score, career and future employment prospects, health, emotional well-being and personal relationships. Tragically, many individuals may not even sense that they have a problem until they have truly hit rock bottom. Even if they have a faint awareness of the problem, they may still fail to do anything about it; feeling helpless to curb their spending and take appropriate steps to confront their spiraling credit card debt.

Fortunately, there are many signs that we can spot early on in the cycle; signs which can alert us to whether or not our "trite, occasional splurging" has transitioned into a more serious, full-blown credit card addiction.

Credit card addiction is both a solution and a problem. The overspending or compulsive need to shop is a behavioral reaction which may spring from an entirely different concern or more deep-seated personal issues. The compulsive need to shop creates the credit card debt. The resultant debt which continues to magnify quickly becomes a more pressing, immediate problem. If we can become aware of our spending habits and behavior, we can resolve the issue in the early stage.

Cautionary Signs - The Urge To Spend

1. Resorting to shopping to relieve bouts of boredom.

2. Shopping is used as a substitute for social activity; a quick fix to a more long-term, complex problem of loneliness and lack of meaningful, emotionally sustaining contacts.

3. You rationalize overspending because you only buy things on sale.

4. Buy things you don't like, need or want. Your compulsive shopping has essentially turned your home into a merchandise warehouse. Hoarding becomes a real hazard.

5. Have more than 3 store credit cards.

6. Spend several hours a day (including time at work) shopping online.

7. Watch home shopping channels incessantly; meticulously track the programming schedule; have a list of your favorite products; buy items daily or monthly; love the convenience features of auto-delivery, paying in installments and shop-by-remote option available through your television. You also have a credit card account with every home shopping channel.

8. You have managed to become hooked on the "buy and return cycle." Many compulsive shoppers eagerly purchase items they don't need or want on a whim only to return them at a later date. This type of behavior may mask several deeper personal issues. Some individuals may return items due to guilt about overspending while for others the buy and return shopping strategy is a form of social activity. And, for some people, this type of behavior may fulfill their need to look and act busy.

9. Shopping raises your self-esteem and makes you feel empowered.

10. Spending money is a way to reward yourself; to make up for ongoing or past disappointments.

11. You enjoy shopping because "what good is money if you can't enjoy it?"

12. The constant need to keep up with friends and co-workers who love to talk about what they have.

Once spending reaches its maximum limit, the struggle to maintain control over our personal life while juggling the weight of the snowballing credit card debt becomes a delicate balancing act.

Discerning Credit Card Addiction

1. The need to hide credit card debt from your partner or concerned loved ones.

2. Become increasingly strident and defensive about your purchases, spending habits and compulsive credit card usage in conversations with your partner.

3. Opening more credit card accounts after you have knowingly maxed out on your current ones.

4. Make minimum payments or late payments or simply avoid paying your credit card bills.

5. You feel that your purchases don't really count because you pay for them on a plastic card as opposed to spending "real money."

6. You don't care about the amount of your credit card debt because you "have plenty of time to pay it off."

7. You are unwilling to pay cash for anything. Even the smallest purchases such as those for candy bars are made with a credit card.

Closing Thoughts

The problem of credit card addiction amply illustrates the complex and nuanced interplay of money and emotion. For many individuals, credit card debt which stems from addictive spending offers a convenient, albeit brief, "solution" to a more nagging problem which they may not be able or willing to confront. The first step towards successfully breaking free of compulsive spending requires mustering the courage and strength to acknowledge the problem.

For informational purposes only.



Related Articles
Editor's Picks Articles
Top Ten Articles
Previous Features
Site Map





Content copyright © 2022 by Reshma Vyas. All rights reserved.
This content was written by Reshma Vyas. If you wish to use this content in any manner, you need written permission. Contact Sandra Baublitz for details.