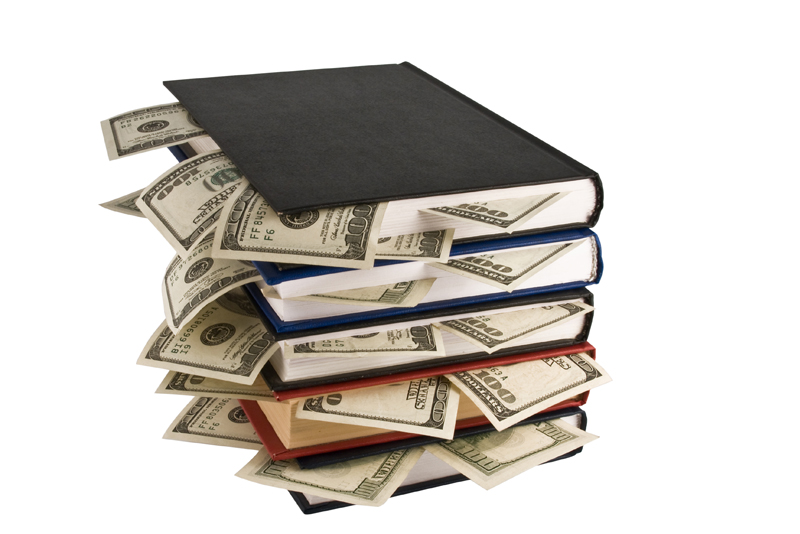 All of us can save an extra $25 to $100 a month if we really make a concentrated effort. Saving money is fairly simple but getting started is a seemingly insurmountable challenge. Procrastination, complacency and negative thinking are the enemies of money savers. Anyone can acquire a "money-saving mindset" – all it takes is determination, persistency and planning. In order to achieve our savings objective, the following guidepost may be helpful:

1. Set a small realistic goal such as reducing household or personal expenses by $25 or $50 monthly. On the surface, saving $50 a month appears to be miniscule – why even bother? Yet, over the long-term, that $50 a month can add up to a significant amount of money. $50 a month invested at even the average rate of 6% compounded annually results in $8253 over a ten year span!

2. Initially, set a shorter time horizon such as 3 months or 6 months. Why? Because a 12 month time frame is too distant and it becomes relatively easy to lose interest and focus.

3. Keep a journal of all purchases and expenses. Review it at least once a week and take note of your progress!

Here are twenty-five money saving ideas that we can implement now:

1. Shop around for the best interest rate on money market, checking and savings accounts as well as certificates of deposit. Find out if any of the banks in your area are offering any special incentives. Compare banking fees! Most banks have websites and you can easily obtain information online.

2. Strongly consider if you can exist without cable television for at least for 3-6 months in order to reach your savings goal. If you can't function without cable TV, obtain only the basic package. Check with your cable company from time to time to see whether or not they have any promotional packages that fit your budget and preferences.

3. Don't subscribe to magazines and newspapers. Almost all magazines and newspapers are online. The Sunday paper is the only useful paper as it generally contains shopping coupons. Don't buy books! Most people buy more books than they'll ever read in a lifetime. If you have to buy books, only purchase from the bargain-price section of the bookstore. Take advantage of seasonal sales or in-store promotions to stock up if you're buying books as gifts.

4. Get into the habit of purchasing in bulk items that are on sale. Be an alert shopper. Compare prices on products. Take a calculator with you when you go shopping. Stocking up on staple items will free you from needless additional trips to stores; conserving your money and time. Look out for products that offer extra savings such as 2 for $5.00, etc.

5. Create a separate section in your journal for all the frivolous expenditures. It truly is amazing and sad how much money we spend on all the "little things". If you are a collector, for example, and love to collect dolls, teddy bears, etc., forego adding to your collection for the foreseeable future (4-6 months). Achieving your financial goal is more important. Promise yourself that you will limit your purchase to only one item yearly!

6. Use rebates! A lot of people think that rebates are silly and too time-consuming but they can add up to really huge savings over the long haul! Think of all the products you regularly use; go through the Sunday paper and cut out all the coupons. Collect store circulars and save the ones you receive in the mail. Check the websites of name brand companies, supermarkets and drugstores as they may offer printable coupons, discount offers as well as free samples by mail. Many supermarkets also have coupon machines often referred to as blinkies.

7. Before buying anything, wait at least one week, and then ask yourself if you really need it! Too many purchases are made on impulse.

8. Stay away from gourmet coffee kiosks near your workplace as well as office snack bars and vending machines. This is probably the most difficult thing to do! So many of us rely on our "special treats" just to get us through the working day! Resist this urge! Most companies have an office lounge equipped with a microwave and coffeemaker. Bring your own coffee, tea, cocoa mix, pretzels, candy and whatever you else you want. Try to avoid going out for lunch. If you do go outside, take a stroll for fresh air and sunshine! Just don't eat your lunch out! Brown-bag it. It's easy to bring a salad or heat up a frozen entrée in the office microwave!

9. Compare auto and homeowner insurance rates to get the best possible rate. Regularly review your life insurance policy and discontinue any coverage you don't need. Personal situations and life insurance requirements do change.

10. Put all loose change that you find throughout the house and in your change purse and put it in a jar.

11. Periodically go through all the items and clothing throughout the house. Keep an inventory of all clothing – it can be a great aid in curtailing the shopping habit. We all tend to accumulate way too much in the way of clothing and accessories. Does anybody really need 21 sweaters? Anything that you no longer need can go towards a garage or yard sale.

12. Put off buying DVDs and computer games!

13. Eliminate unnecessary convenience foods and prepackaged foods. Grated cheese, for example, tends to cost more than block cheese. Stay away from the prepared foods section in the supermarket deli! Cook from scratch. Prepare cakes, pies and cheesecakes ahead of time and freeze them. Bake your own bread and rolls. Make your own applesauce, peanut butter, trail mix, etc. Plan menus weekly instead of daily.

14. Conserve electricity and water. Be vigilant about turning off lights in rooms that are not in use. Turn off the sink faucet when washing dishes. Run your dishwasher only on a full load. Ditto for the washing machine.

15. Allow yourself one or two credit cards at the most. Nobody needs 12 credit cards.

16. Stock up on next year's Christmas gifts after New Year's. January and February are great months for discounted clearance merchandise that are often marked down to anywhere from 50% to 75% or more! Many department stores also have clearance summer sales in mid-August.

17. Use generic brands rather than name brands or restrict name brand buying to only one or 2 products with the use of rebates and/or coupons.

18. Cook dinner in large enough of a quantity so that you can get a minimum of two nights worth of dinners out of it.

19. Regularly review your monthly bills. Pay all bills on time to avoid late fees. Ask yourself if there is anything else you can eliminate or reduce.

20. Limit your nights out on the town and brunches with the guys and gals to once a month. Plan an informal pot luck dinner with friends once a week. Dining out has become an expensive social activity. Instead, try to find free entertainment and activities that don't revolve around food. Visit free local art galleries. Attend free shows, concerts and neighborhood events.

21. Call your credit card companies to check whether or not you can "negotiate" for a lower fee.

22. Make an effort to learn about self-reliant living. There are many things that we can make ourselves. Being able to make even simple things can give us a feeling of independence and accomplishment!

23. Recycling is a great way to help yourself and the environment. Take bottles and cans to a recycling center.

24. Eliminate any unnecessary cell phones. Does everyone in your family need a cell phone? Review your telephone and cell phone bills every month. Call your telephone and/or cell phone company to find out if you can drop any service. Use your cell phone only in the case of an emergency.

25. Bank all bonuses, overtime or any other "windfall".




Related Articles
Editor's Picks Articles
Top Ten Articles
Previous Features
Site Map





Content copyright © 2022 by Reshma Vyas. All rights reserved.
This content was written by Reshma Vyas. If you wish to use this content in any manner, you need written permission. Contact Sandra Baublitz for details.