Thomas Moore---Irish Lyricist & Musician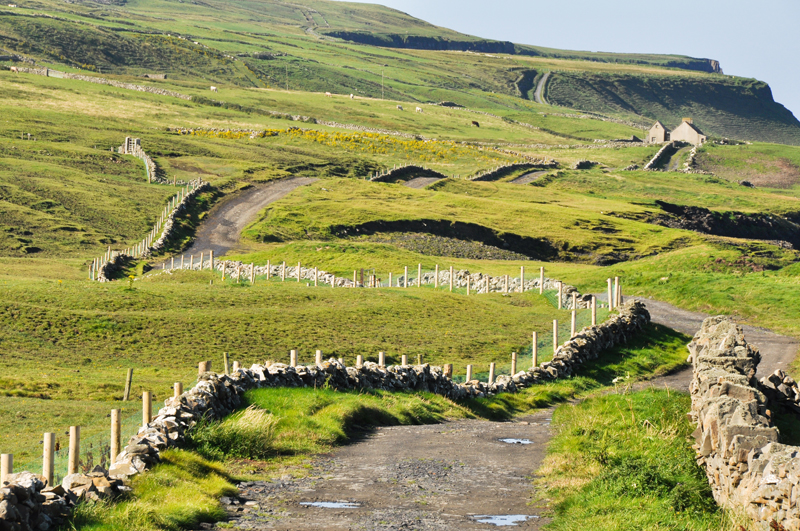 Thomas Moore was a great Irish poet, musician, lyricist and satirist of the early 19th century. A lifelong friend of Lord Byron and Percy Bysshe Shelley, he also wrote romances, histories and biographies.

However, he is best known for his Irish Melodies arrangements which he had published in ten parts between 1807 and 1835. Perhaps his best known poetry and music is in the song, "The Last Rose of Summer", made famous in the early 1900's by Irish Tenor, Count John Mc Cormack.

'Tis the last rose of summer,
Left blooming alone;
All her lovely companions
Are faded and gone.

Thomas Moore was born the son of a grocer in one of the poorer areas in Dublin. In many ways he remained very proud of his simple upbringing and although eventually he would socialize with the rich and famous, he made no attempt to "clean up" or deny his early poverty.

Indeed, in his poem 'Epitaph on a Tuft-Hunter' he mocked the snobbery of the rich and aristocratic:

"Heaven grant him now some noble nook / For, rest his soul! he'd rather be / Genteelly damn'd beside a Duke, / Than sav'd in vulgar company."

Following an early parochial education, Moore studied at Trinity College, Dublin and London, and in 1801 he published his first book, "The Poetical Works of Thomas Little".

Following graduation in 1803, he was appointed as a civil officer to Bermuda, where he served for a year, and then returned to England via the U.S.A. and Canada, where he traveled fairly extensively.

In 1806, building on the contents of his journals of these trips, he published his "Epistles, Odes and Other Poems."
In this quite sharp and some say even cantankerous work, he criticized Americans and became the focus of some very strong "colonial" antagonism.

However, his popular songs, based on various folk tunes, became more widely known and gained sympathy for the Irish nationalists of his day. Best known from these collections are the two great hits ( again performed John Mc Cormack) 'The Last Rose of Summer' and 'Believe Me, If All Those Endearing Young Charms.'

"Believe me if all those endearing young charms
Which I gaze on so fondly today,
Were to fade by tomorrow and flee in my arms
Like fairy gifts fading away.
Thou wouldst still be adored as this moment thou art
Let thy loveliness fade as it will
And around the dear ruin each wish of my heart
Would entwine itself verdantly still.

It is not while beauty and youth are thine own
And thy cheeks unprofaned by a tear
That the fervor and faith of a soul can be known
To which time will but make thee more dear.
No, the heart that has truly loved never forgets
But as truly loves on to the close
As the sunflower turns to her God when he sets
The same look which she turned when he rose.

In the early 1800's Moore was considered as a poet to be on a par with Lord Byron.

In 1813 he published the "Twopenny Post Bag", a collection of satires directed against the prince regent in England. He also ridiculed those of his countrymen who were living in Paris trying to bring about Irish Independence by overseas' influence.

In 1819 Moore was condemned to imprisonment because of debts which had been accrued in his name. His deputy in Bermuda misappropriated £6000, and the responsibility to repay it fell on Moore himself.
He left England with Lord John Russell for a visit to Italy and stayed away until the debt to the Admiralty had been paid, returning in 1822. In the next year his "Loves of the Angels" became notorious for its eroticism but was financially successful.

In 1824 Moore received Byron's memoirs, but according to some sources, he burned them with the publisher John Murray, presumably to protect his friend's privacy. On the other hand, Leslie Marchand claims in his biography on Byron, that it was Moore who tried to prevent Murray from burning the memoirs, and he actually tried to retrieve the pages from the fire. Later Moore used some material from Byron's manuscript and published the "Letter and Journals of Lord Byron".

In 1835 Moore was awarded a literary pension. In the same year he published "The Fudges in England", a light satire on an Irish priest turned Protestant evangelist and on the literary absurdities of the day. Moore remained a popular writer for the rest of his life. He was awarded a Civil List pension in1850. He died on February 25, 1852 in Wiltshire. For many today he is still Ireland's national poet. Whether it was just an oversight at the time, or a deliberate affront by some of his enemies, Moore's statue was raised above Dublin's largest public urinal. Perhaps one day the authorities will come to their senses and will have it moved to a site more suitable to the man's greatness and genius.





Related Articles
Editor's Picks Articles
Top Ten Articles
Previous Features
Site Map





Content copyright © 2022 by Tony King. All rights reserved.
This content was written by Tony King. If you wish to use this content in any manner, you need written permission. Contact Bee Smith for details.