Oscar Wilde, Ireland's Troubled Son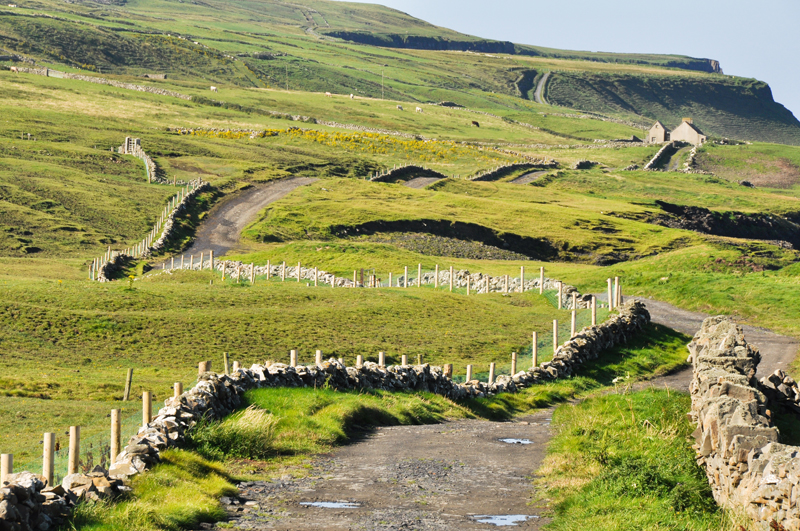 Oscar Wilde was one of those enigmatic people whose life was infused with both great brilliance and sheer stupidity, often all at the same time.

Numerous books and articles have been penned on his life, morals, trials and tribulations, reflecting on the influences and contributions that this very unconventional author had on his society and culture over a hundred years ago.

Wilde was a celebrity in his own time, a "pop-culture" figure who was revered and hated by all strata of society, and by today's standards, was probably one of the most maligned and misunderstood writers of the modern era.

His very rich and dramatic portrayals of the human condition and emotions came during the height of the Victorian Era, when new and stricter morals and philosophies swept through England in the late 19th century. By the late 1800's, the common-man was able to enjoy all forms of literature which had previously been the luxury of the wealthy and educated. It was onto this stage that Oscar Wilde stepped, with little hint of the furor or infamy his life would cause in the culture of his day.

Wilde was born, October 16th, 1854 into a very successful and somewhat unique family. His father was already a renowned doctor, who had traveled extensively and had been appointed to a high government position within the census bureau. He subsequently founded St Mark's Ophthalmic Hospital at his own expense and was greatly involved in philanthropic work within the community.

His mother, Jane Francesca Elgee was already recognised as a writer with her 1846 revolutionary poems, and with her linguistic skills in several European languages.

Oscar's education began in the Portora Royal School in Enniskillen where as a young boy he excelled in the classics. In 1871, he began his degree studies at Trinity College, Dublin, where he continuously received numerous prestigious awards.

In 1881, he published his first selections of poetry , which, while receiving mixed reviews, helped "jump-start" his writing career.
A year long visit to the USA established him as a versatile and entertaining speaker and his "position" in "acceptable society" was further enhanced with his marriage in 1884 to Constance Lloyd, another very well-read and independently minded young lady.
The next six years of Oscar's life were undoubtedly his most creative and productive, including his very controversial (and only) novel , 'The Portrait of Dorian Gray", which angered polite society with its homosexual overtones.

Around the same time, Oscar met Lord Alfred "Bosie" Douglas, the third son of the Marquis of Queensberry, and the two became lovers and were inseparable.

In 1895, the same year in which he produced "The Importance of Being Ernest", he was accused of the (then) gross sins of homosexuality and indecency and (due to the influence of Bosie's father and other nobility), was sentenced to two years hard labor.

As a result of the controversy and public humiliation, Constance ( his wife) took the two children and returned to Switzerland.

When he was later released from prison, Wilde wrote "The Ballad of Reading Goal", a moving but pathetically heart-wrenching description of his experiences in that noted jail.

When Constance died in 1898, Wilde rejoined Bosie for a short time, but the remaining three years of his life were spent almost in a gypsylike fashion, as he wandered throughout Europe, living off friends and others who would take him in for his celebrity status.

Oscar Wilde never rekindled his previous genius and on November 30th, 1900, he died as a result of a severe ear infection producing a fatal attack of meningitis.

There can be no doubt that in his life, Oscar Wilde was both the manipulator and manipulated. Hit wit and charm, the suspense of Dorian Gray, his poetry and plays, all point to a writer who knew how to woo his readers to his own satisfaction and idealism.

Yet it should also be realised that he was also a victim. A victim of the hypocrisy of the day ( do you really think he was the only homosexual in that society? or that Bosie was a totally innocent puppet to Wilde's worldliness? Or that the courts weren't influenced towards a harsher sentence by the "correct" members of society?).

Whether we agree with Wilde's lifestyle or not, we must give credence first of all to the man's writing genius and to his decision to live his life as he so choose irrespective of where the chips fell.

A study of Oscar Wilde and his life will be both an encouragement for each of us to remain faithful to self and yet a warning that while we may all have the freedom to speak and live according to our own conscience, the scriptural admonition is often wise to follow:
"To everything there is a season....... a time to keep silence and a time to speak"
Ecc. 3:7





.







Related Articles
Editor's Picks Articles
Top Ten Articles
Previous Features
Site Map





Content copyright © 2022 by Tony King. All rights reserved.
This content was written by Tony King. If you wish to use this content in any manner, you need written permission. Contact Bee Smith for details.