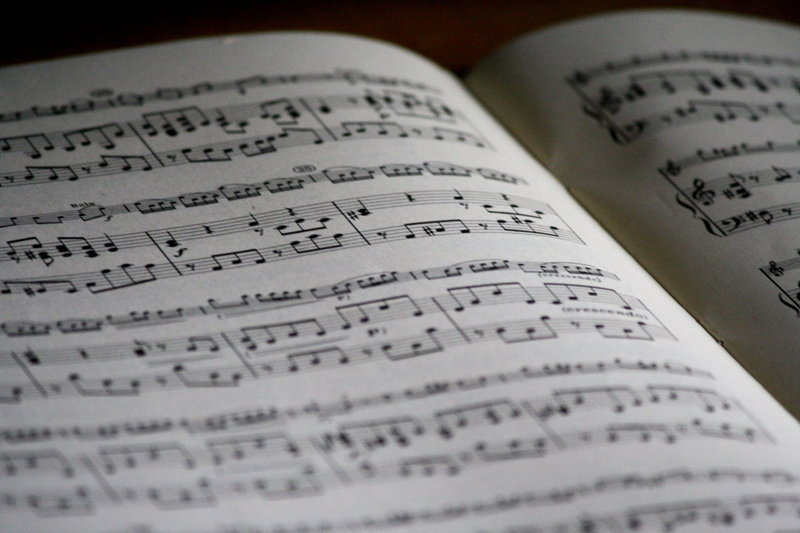 When it comes to Elvin Ross one automatically thinks of the word... relationships. It was Ross' relationship with his then girlfriend...now wife of 10 years, Jasmine that caused the Hahnville, Louisiana native to pick up and move to Atlanta. "My wife was attending Spellman and I was chasing behind her so that is how we ended up here." states Ross with a smile.
Jasmine's father happens to be Bishop Paul S. Morton of Greater St. Stephens Full Gospel Baptist Church in Louisiana and Ross was also the church's music director. In fact, at church is where the two kindred souls met. While living in Atlanta, Ross became the pianist for her uncle, Bishop James Morton's church and that is where he struck up another relationship that would impact his life for years to come. He met a struggling playwright that was living out of his car by the name of Tyler Perry. "Tyler came up to me after service and was like 'Do you remember me?' 'I'm from New Orleans.' I was like, 'Yeah I remember you'...we had never met but I remembered his face. This was before Tyler Perry as we know him now. This was Tyler Perry 'I don't have no money can you come pick me up' or the 'I'm living out of my car' Tyler Perry but the one thing that he always did even back then was dream big" says Ross.
Ross always wanted to create music for theatre and when Perry asked him to come and work with him on his first play "I know I've Been Changed", Ross gladly jumped at the chance. Ross was Perry's musical director for his plays and eventually for his movies too. Perry's ability to dream big struck a chord with Ross and the two connected and worked together from that point on. Ross has been dreaming big ever since. He even named his music company Sonoho Music after the Portuguese word for dream.
The days of touring with Perry's plays brings back fond memories for Ross, "One of the craziest things that happened on the tour for us was one time Tyler and I was arguing, we always use to fight, (laughs Ross) and I thought I was cute, (he chuckles) I had on this dark blue jacket and in the pit you are suppose to wear all black, but I forgot my other jacket so I was like I'm going to wear this one instead. Well Tyler looked in the pit and saw me with the jacket on and it wasn't black enough for him. So he sent the tour manager down there to tell me that if Elvin doesn't put on black dock him $150.00 every show. I didn't want to get docked, he was being the boss, so I said, ok I'm a get him, I went and found two black trash bags and I wrapped them around my face and cut out the nose and eyes (laughs Ross) and put them on, so when he came out he looked in the pit and started laughing" chuckles Ross. Those days were fun he says but they took a toll on him and his family being away for long periods of time. Ross made the decision to quit the tour, during a time that he and Perry were fighting once again and came home.
It was while he was home that he suffered his greatest loss and also his greatest professional dream at the same time. After Ross resigned exactly two months later his daughter Kia passed away from a septic viral infection. "It was God that had me come home because had I been on tour I would not have been home with my daughter." states Ross. It was also during that time that Ross told his wife about his idea to create Gospel Dream. Gospel Dream is a Christian talent competition much in the form of American Idol. Contestants try out in several different cities to appear on the show. They are then judged in several rounds of competition until the final winner is announced. Contestants receive a recording contract with a major label as well as exposure and publicity from the show. Jasmine then encouraged him to share his vision with her father. Bishop Morton loved the idea and because of his relationship with his father-in-law and Bishop's belief in his dream, Full Gospel Baptist Church Conference sponsored the show on BET. It ran there for one full season and then another relationship changed Ross' course once again.
During the first season of Gospel Dream on BET, Michelle Williams, of Destiny Child fame, was a judge. This lead to Ross establishing another relationship, this one with Alvin Williams, who was then working for Michelle's record label Music World. Once Alvin left Music World and begin working at The Gospel Music Channel he got in touch with Elvin and together they brought Gospel Dream to the channel.
Now in it's fourth season, Gospel Dream is poised to allow not only Elvin Ross to dream big but to make the dreams of its contestants come true too. The season premiere of Gospel Dream 2008 is set for Sunday, June 1 and the series will run for five consecutive Sunday nights at 9:00 p.m. (ET/PT), culminating with the grand finale coronation of the winner on June 29 on the Gospel Music Channel. Performers from all Gospel/Christian styles, including traditional, soul, rock, blues and country, auditioned in Chicago, Los Angeles, Phoenix, Miami and Atlanta. The winner will receive a record & music video deal and a Royal Caribbean Cruise. Judges for Gospel Dream 2008 include J Moss, Martha Munizzi and Big Jim Wright.
"This year is going to be the best for Gospel Dream" states Ross "We have some really talented people on the show" he adds. "My vision is to really expand this show on The Gospel Music Channel into an avenue that showcases up and coming gospel artists. I want to also produce other shows and continue working in film too. I want to do it all when it comes to music and entertainment" says Ross...stated like a true visionary.
To learn more about Elvin Ross log on to
www.sonohomusic.com


Related Articles
Editor's Picks Articles
Top Ten Articles
Previous Features
Site Map





Content copyright © 2022 by Candace Walker. All rights reserved.
This content was written by Candace Walker. If you wish to use this content in any manner, you need written permission. Contact Candace Walker for details.