Understood Website Review for Reading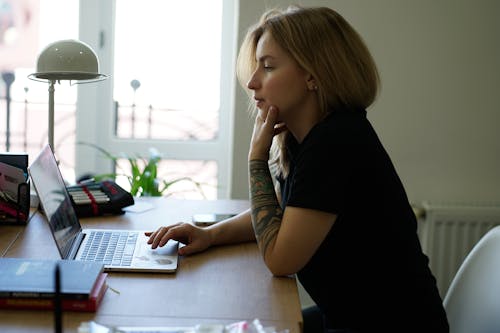 What does it feel like to be a child who struggles with reading? How frustrating is it? If you have never had the struggle yourself, the website Understood.org wants you to acquire that knowledge. In addition to excellent resources to help those with learning difficulties and attentional problems, this website has a simulator to help folks understand a bit of the frustration that kids feel when they have to struggle with reading.
When a person looks for learning resources, it is sometimes difficult to sort the wheat from the chaff. What is good information? Is this research-based, or is it just fad information? What really works? Which information is hyped, but useless? Understood.org is a website for learning and attention issues, and it is brought to us by fifteen non-profit agencies with direction from the National Center for Learning Disabilities. The Professional Advisory Board and Parent Advisory Council give direction to Understood.org.
This review will deal with just the reading section of the website. When a person inputs "reading" into the Understood.org search box, it returns 2034 hits as of July in 2017. There are articles, blogs, tip lists, charts, checklists, slideshows, expert Q & A, videos, explicit step-by-step instructions, resources, and resource downloads. There is also that aforementioned reading simulator. I'll include a link in the resources section. It is a dandy tool for building adult and child empathy for struggling reading students.
Here is a list of resources that might interest you. There are thousands more!
*Top 10 Things to Know About Reading-article
*Checklist: Questions to Ask at Your Parent-Teacher Conference-checklist
*14 Tips for Making the Most of Parent-Teacher Conferences-tips
*Teacher Tip: The Most Fun Way to Build Reading Skills for Back-to-School-blog
*What I've Seen: 7 Signs a Student Needs Explicit Reading Instruction-blog
*High School Sports Star With Dyslexia Shares How He Overcame Reading Struggles-blog
*Understood Partners With First Book and Disney to Get Kids Reading-blog
*Types of Tests for Reading, Writing and Math-article
*Assistive Technology for Reading-article
*How Does Optical Character Recognition Help Kids With Reading Issues?-Expert Q & A
*Free Online Assistive Technology Tools to Help With Reading, Writing and Math-article
*6 Chrome Tools for Kids With Reading Issues-slideshow
*Video: Apps for Young Kids With Reading Issues-video
*Software Programs for Kids With Reading Issues-comparison chart
*Checklist: Questions to Ask About the School's Reading Instruction-checklist
*11 Methods for Teaching Reading-slideshow
*6 Tips for Helping Your Child Improve Reading Comprehension-tips
*7 Ways to Improve Reading Fluency-slideshow
*Barton Reading Program: What You Need to Know-article
*Wilson Reading System: What You Need to Know-article
*8 Multisensory Techniques for Teaching Reading-slideshow
*Teaching Teens Who Struggle With Reading: What Can Help-article
*Summer Reading Lists-resource
*Download: Multisensory Reading and Writing Tools-download
*4 Steps to Choosing Books at Your Child's Reading Level-step-by-step
A couple of notes of particular interest to folks working with kids who find reading difficult are the insights that a person can gain using a difficulty simulator and listening to kids discuss their challenges. Go to the "Your Parent Toolkit" button and click it. Then, go to "Through Your Child's Eyes." The website asks you to tailor the simulation and "Experience It." You also have the option of doing any of the simulations that you want to do. Children's personal stories about the challenges that they have faced are also here. The videos are heart-wrenching.
This site is very parent friendly. You can customize your experience. Building a profile is not difficult. You can sign up with a Facebook account or using an email. I chose the email option. Choose a username and a password. They will ask you questions about your child, so that the information will be most relevant. You can also sign up for emails and parenting groups. There is a section for Parenting Coach where you can input a difficulty that the child is having and their grade level. Then, the parent gets a smorgasbord of possible solutions and ways to implement them.
This website is easy to search using the search box. There are not a bunch of broken links. Each article has "takeaways" at the bottom of the article. These are the most important points that were presented. Each page asks if it was helpful. Near the helpful buttons is a place to leave comments. This is in the upper right hand corner. I like the fact that the website considers learning and attentional difficulties together. Often they are inextricably linked. One problem for me with my own Attention Deficit Disorder was how much information is presented in this website. It is HUGE! Working my way through and finding resources that I had enjoyed before was sometimes a problem. Bookmark! Let me know if you find a resource that you want me to explain more fully or to review. Enjoy your reading!
Resources:
Understood.org Website Home Page
Understood.org Your Parent Toolkit-Simulations & Personal Stories
If you haven't been trained to teach reading, but would like some guidance, this book can help.
Research-Based Methods of Reading Instruction, Grades K-3 (Paperback)
NEWSLETTER:
I invite you to subscribe to our free weekly newsletter. This gives you all of the updates for the Reading Site. Sometimes, this newsletter has information on books and reading that is not in the articles. Fill in the blank below the article with your email address -
which is never passed on beyond this site. We never sell or trade your personal information.
Related links:
The Related Links below this article may be of interest to you.
There are times when I recommend an item related to my article and add an Amazon link, so that you can check it out. I am an Amazon Associate, and when you purchase an item after clicking on my link, I do make a commission for purchases made through that link.
You Should Also Read:
Reading Decoding Vocabulary
Initial Reading Vocabulary Instruction


Related Articles
Editor's Picks Articles
Top Ten Articles
Previous Features
Site Map





Content copyright © 2022 by Connie Mistler Davidson. All rights reserved.
This content was written by Connie Mistler Davidson. If you wish to use this content in any manner, you need written permission. Contact Connie Mistler Davidson for details.