Isle Royale - Backpacker's Dream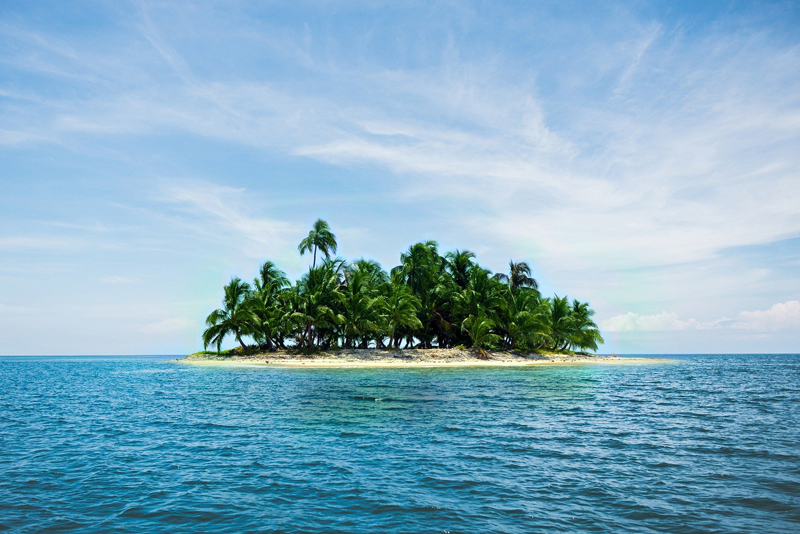 And now for a very different kind of island experience. To nature lovers and ecotourists, the wilderness habitat and more than 130 miles of pristine shoreline of Isle Royale are an irresistible lure.
Located in the northwestern section of Lake Superior, Isle Royale is actually an archipelago consisting of one large island (the largest island in Lake Superior) and 450 or so much smaller islands. Although it lies closer to the shores of Ontario, Canada and the state of Minnesota, Isle Royale is actually part of the state of Michigan, about 60 miles north of Calumet in the Upper Peninsula.
By fanciful viewers, the shape of Lake Superior has been likened to the head of a snarling wolf, and in that picture Isle Royale forms the eye of the wolf. Coincidentally that is an apt simile for the island since it is also home to an ecological study of wolves that, after over 50 years, is the longest running large mammal predator-prey study on earth. The isolation of this island archipelago and the cold temperatures of the Lake Superior waters (rarely reaching 55°F at the surface even in summer, and much colder below) has created a unique biosphere on the island with only 18 mammal species, compared to more than 40 on the surrounding mainland. And the largest of those mammals prevalent on the island are moose and wolves. Although moose have been on the island for a long time, the wolf population can all be traced back to a single female who arrived on the island in the 1940's, presumably by crossing an ice bridge that formed between the Canada shoreline and the island in an exceptionally cold winter.
Isle Royale is a backpacker's dream. It is a National Park preserved as a wilderness area with 36 wilderness campgrounds scattered over its 200 plus square miles and 165 miles of scenic hiking trails, of varying levels of difficulty. The "backbone" of the island is the Greenstone Ridge, thought by geologists to be part of one of the largest lava flows on earth, with its highest point, Mount Desor, reaching to nearly 1400 feet. The area south of the ridge tends to be more gently sloping land, while north of the ridge is steeper and more rugged. Due to the glacial formation of this entire area, the island is also home to hundreds of inland lakes, ponds and bogs. All of that water does create a downside for backpackers in the number of mosquitoes prevalent on the island – generally worst in June/July. But the upside of the water is that for those who'd rather paddle than walk, the inland waterways offer some beautiful canoeing and kayaking opportunities, with portages varying from a few hundred feet to a few miles.
Now, wilderness camping does mean either pit toilets or dig your own. So extended hiking/paddling trips on the island are only for those who truly love roughing it and getting away from it all. For those who want to enjoy the island, but are not as "tough", there is Rock Harbor Lodge – the only place to stay that is not wilderness style camping. Offering motel style rooms and clean-it-yourself cottages, the Lodge provides the basics of food, drink and shelter for all visitors to the island at the major arrival port. From the Lodge you can take numerous day trips – either guided by the Park Service or self-guided with maps. The Lodge also operates a water taxi that will take you to certain further points of interest, though it is somewhat expensive.
There are only two ways to get to Isle Royale – by boat or by float plane. The most common (and cheaper) method is a ferry – either from Houghton, Michigan (5 hour ride) or Copper Harbor, Michigan (3.5 hour ride) or from Grand Portage in Minnesota (1.5 hour ride). You can even do just a day trip to the island if you want! But on the ferry rides, do be prepared for possible sea sickness – Lake Superior is well-known for rough waters.
So if you're an outdoors enthusiast and want a different kind of "island" vacation, think about Isle Royale. You may find yourself watching a moose take a drink from an inland pond, admiring the view from a ridge out over the expanse of Lake Superior, beach-combing near an antique lighthouse, listening to the sound of a woodpecker echoing through the quiet lush forest, or maybe even just sitting quietly on the shore of an inland lake as you watch the Aurora Borealis light up the northern night sky.
Note: no promotional consideration was provided or paid for this article.


Related Articles
Editor's Picks Articles
Top Ten Articles
Previous Features
Site Map





Content copyright © 2023 by Laura Hartney. All rights reserved.
This content was written by Laura Hartney. If you wish to use this content in any manner, you need written permission. Contact Malika Bowling for details.