Celebrating Black History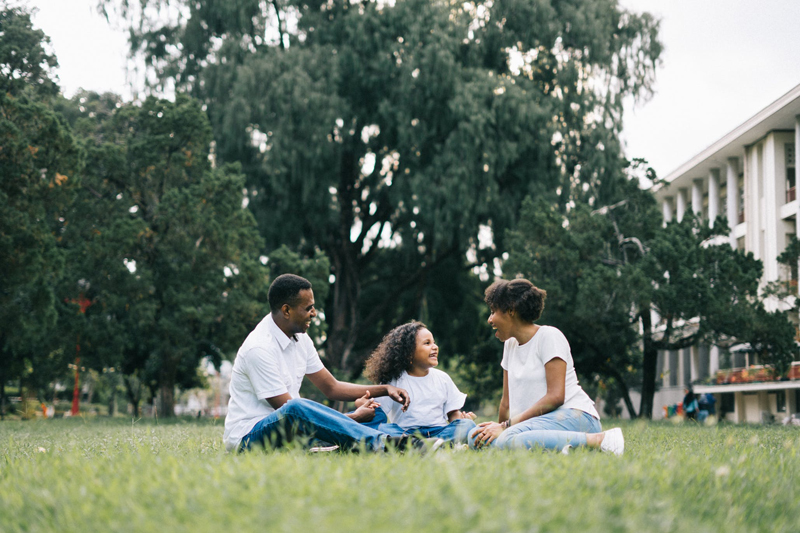 As we entered into the month of February, we entered into the national celebration of Black History. Or, as President Bush had mandated a few years back, National African-American History Month. Considering how we are so diverse as a people, from various parts of the world, and not just Africa, Black History seems more apropos. The celebration of all people of color, from the numerous parts of the world.


Much to Celebrate

It is safe to say that the celebration of Black History Month 2009, kicked off a few months early, beginning on November 4th, 2008, when the first African American president was elected. The election of ,President Barack Obama, set a tone for not only Black people, but for many nations world wide. It sparked in many Americans, but especially Black Americans, a sense of hope and pride, and the realization of a dream that was had by many forefathers and mothers. With the election of President Obama came a collective sigh. One that said: "We really can do it!"

This year seems to have brought with it many milestones and cause for celebration. We celebrated the life and birth of Dr. Martin Luther King Jr., and all those that fought for civil rights. The realization of a dream come true on January 20th, with the inauguration of President Obama. And, celebrating 100 years of the NAACP—National Association for the Advancement of Colored People. What a banner year. What a way to begin a new year, filled with renewed hope and resurrected dreams.

Yet it has all been a long way on this road of realized dreams and hopes. Many have lost their lives on this road to freedom and equality. And the fight is not over. It still ensues. However, celebration can continue for the work that has been done, and strength gained for the work that needs to continue.


Looking Back

In the realizing the dream that has come to pass; a prophetic word fulfilled, we can look back on historical accounts of the many lives that have contributed to the establishment of America, and the life some of us now enjoy, the freedom attained, and the joy of the pursuit of happiness. While many have overcome, there is yet many who continue to struggle. The fight is not over, or the war won until ALL have overcome, and have the exact same opportunities.

Throughout our history, we have been comprised of a people, that though their backs were broken, their lives taken, their families ripped apart, there remained an overwhelming sense of pride and determination, and an undying hope. It is that same hope, and tenacity of pride and determination that is needed to continue to reach every person of color and make a change in their lives. It is not enough for one person to make it. For we cannot afford to rest upon the laurels of what was achieved yesterday—we must continue to work to ensure that what was built and achieved, remains fortified with a strong foundation and structure. By teaching those that come after, the same work ethic, morals, and the importance in recognizing and admonishing our past, the rich history it affords, and the lives that made it all possible.

During this month, and subsequent months to follow, the African American Culture Site invites you to check the Black History channel on this site. There you will be able to find some wonderful links to places that celebrate Black History, and articles on written to celebrate the many lives of our ancestors. We want to remember what was given to us, and to know where we come from. There is so much that we have accomplished, and so much more we will accomplish.


Not That Long Ago

In 1992, during the State of Black America, John E. Jacob, the CEO of National Urban League gave a riveting speech. It was after the election of President William Clinton. Mr. Jacob gave a profound speech on the state of Black America, and what he deemed was crucial in order for change to occur.

Mr. Jacob categorized the state of Black America as one of "bleak despair countered by fresh hope". He stated that the despair was long rooted in the effects of a long, debilitating recession that drove many black families deeper into poverty and a diminished and already stagnant employment opportunities.

He went on to state, that the hope was based on the election of a new administration that pledge to chart a different course for the nation and on a thrust toward empowerment through self-development with in the African-American community. He also stated, that we must work together with continued hope, toward change. He admonished that many have been doing it, and encouraged them to continue doing it until the goal was fully achieved.

Much has changed and has remained the same since that speech. This is the hour of a new administration and the hour that hope is very much alive. It is up to us, as a community, to continue to work together for change.

Today

There is hope in the air. A brand new century, with a brand new administration facing the same trials and despair, with greater gravity. Yet we have the same hope, if not stronger by that which has been accomplished. As we celebrate Black History month, we must understand that it is not only Black history, it is American history.

We come on the heels of those who have paved the way. We stand on the shoulders of giants who have toiled, sweat, and died that we obtain what was inherently ours by birthright. We made strides as a people when we came together and said, "Yes We Can". Now we must forge ahead, to solidify the changes that we have made and have hoped, and worked so hard for. We must continue to strive ahead, and reach toward the goal as a people. Celebrating and remembering the lives of those that have gone before, making a Black History Month not only necessary , but an American History possible.
You Should Also Read:
NAACP History


Related Articles
Editor's Picks Articles
Top Ten Articles
Previous Features
Site Map





Content copyright © 2023 by Ruthe McDonald. All rights reserved.
This content was written by Ruthe McDonald. If you wish to use this content in any manner, you need written permission. Contact Ruthe McDonald for details.