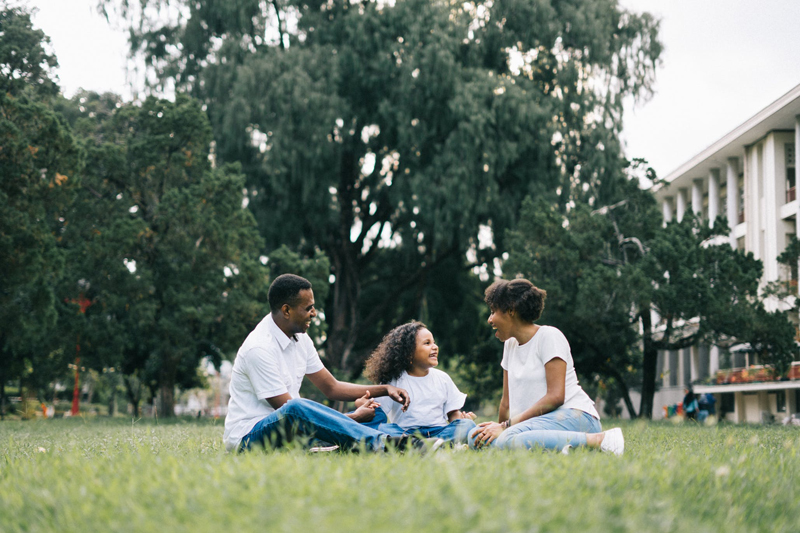 With all the things that we do throughout the day, we can often find ourselves overwhelmed, overworked, harried and just plain exhausted. There is a part of us that is crying out to be fed and nourished. It is our spirit. That part of us that is connected to God, that inclines us to be nurturers to begin with.

Black women have more than their share of heavy loads. We as woman can find ourselves taking on multiple roles. We are, at best, multi-taskers with a seemingly never ending array of duties and people to take care of. We are wives, mothers, daughters, teachers, providers, grandmothers, career women, etc…the list really does go on. Many of us have tried to fill the role of both parents; trying to provide for our children the best way we know how, and still maintain a level of sanity.

Yet, there is a very fine line that is being blurred. The line between being a caretaker and neglecting ourselves. More importantly, neglecting our spirit. God did not design us to be superheroes; but He did design us with the innate ability to be nurturers. However, He does not intend for us to neglect ourselves. We must realize, first and foremost, that the spirit that God has placed in us, needs to be fed and nurtured. We must take care of our bodies, which are the temples of God. If we do not, we will be of no use to ourselves or anyone else.

We get so busy with the daily grind of life, that we often find ourselves neglecting the One source that can give us everything that we need to make it another day, week, month and year. We neglect our relationship with God. Our spirit is suffering from malnutrition. We have not maintained a healthy, spiritual diet, that would enable us to live our lives, and do the things we do with much more ease and less stress.

It is wonderful that we can go to church on Sunday. And even great when we can make it to a service during the middle of the week. Yet, this is not totally what God is trying to convey to us about His desire for time with us. God desires intimate time with you. God wants to spend time…quiet time, with just you and Him. Is that really too much to ask of us? We seem to be able to give our time to so many other things; and sometimes frivolous things. However, God is calling us to come to His table and sit for a while, and have a meal with Him.

Wouldn't it be wonderful to sit at the table with, God, and receive the encouragement and strength that He has for you? God desires you. He desires your time. We hear in church about tithing our ten percent. There was a time when I did not work for a long while. God spoke to me, and said that I still could tithe, although I did not have money to give Tithing is so much more than what you can give in finances. God gave us twenty-four hours in a day. Could we not give, God, at least ten percent of that time? That would be two hours and forty minutes. I had time. God asked me to tithe of my time. Thirty minutes here, fifteen minutes there…it adds up. Perhaps you think that two hours and forty minutes is a lot; especially if you are a single parent, working multiple jobs. Or, you have a busy life with a job and demanding family and husband. How could you find that time? How can you not?

When you yield yourself to, God, and give Him your time through prayer, meditation, and His word; God will refresh you, and give you what is needed to make it through your very busy and hectic life.

We are not one dimensional. We are body, mind and spirit. We feed our bodies to keep them nourished. We feed our minds so we can have knowledge. But, we often neglect our spirit. That part of us that is like God. That part of us that connects us to our Creator. That part of us that helps our body and mind to function.

Perhaps it's hard to start with two hours and forty minutes. Can you manage at least thirty minutes a day? A time set for just you and God. A time for you to become intimate with the Father, and revive your spirit. I can guarantee you, that you will not regret one moment spent in the presence of God. He has what you need to give you what is needed to make it through each and everyday. God has been calling us. It is no big secret. It is a relationship with God that gives you strength and helps you to make it from day to day. Yet, if we neglect our spirit continually, then we lose connection with who we really are. And, we will burn ourselves out trying to live this life and deal with all the things that come with it. However, when we yield our selves to God, and we open our hearts to make room for the Father; He will fill our cups until it is running over, and we will look at our lives, and wonder how we ever made it with out Him. And the truth is, we weren't really making it; just surviving. God wants us to live and be encouraged in our whole being. He wants us to prosper in every area of our life. He wants us to teach our children the same thing. We must lead by example. Live our lives accordingly. Feed our spirit continually. And know without a doubt, that everything with, God, is all good!

Jeremiah 29:11 "For I know the thoughts that I think toward you, saith the Lord, thoughts of peace, and not of evil, to give you an expected end."

Create some time for your spirit. You will be better for it. And, so will those around you.


You Should Also Read:
Weary and Worn
Grace is Sufficient


Related Articles
Editor's Picks Articles
Top Ten Articles
Previous Features
Site Map





Content copyright © 2023 by Ruthe McDonald. All rights reserved.
This content was written by Ruthe McDonald. If you wish to use this content in any manner, you need written permission. Contact Ruthe McDonald for details.