Creative Suite InDesign and Illustrator Templates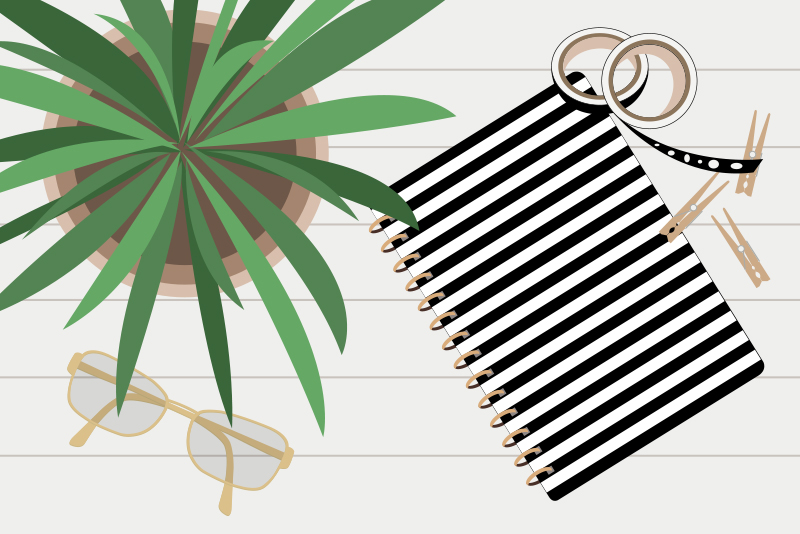 One of the easiest and quickest ways to start a new project in Adobe Creative Suite
R
CS3 is to begin with one of the many prebuilt InDesign
R
or Illustrator
R
templates. These templates are special project files with a special file extension ait or indt. The small t on the end of the usual ai or indd extension tells the software that this file is a template. When you choose a template, the software does not open the original template file into the workspace as usual. It gives you a copy of the template for you to edit and keeps the original template intact. You can access these templates from the Menubar or the Welcome screen.
Illustrator
There are several paths to the Illustrator template files. From the Menubar, click File – New to open the New Document dialog box and then click on the Templates button. This will open the
New from Template dialog box
. To open the New from Template dialog box directly, just click File – New from Template. This dialog box can also be accessed from the Welcome screen (Create New – From Template). However, the best way to pick out a template is by viewing the thumbnails of the templates from
Adobe Bridge
. Once the Bridge is open, browse to the
templates folder
(Program Files – Adobe – Adobe Illustrator CS3 – Cool Extras – Templates).
Illustrator has many templates for general projects such as banner ads, business cards and websites. What makes these templates so very useful are the preset layout and design settings. For example, a
business card template
has layout guide lines and placeholder graphics and text. Besides this, an Illustrator template also has presets for
Illustrator specific tools
such as brushes, symbols, graphic styles, layers and print settings.
InDesign
When you start InDesign, you will see the Welcome screen. In the Create New column, click From Template. You can also access the templates from the Menubar (File – New – Document from Template). Both of these methods will open
Adobe Bridge
which will display the thumbnails. (Program Files – Common Files – Adobe – Templates – InDesign – 5.0) For InDesign, you have even more of a variety of templates including some for multi-page projects such as books, catalogs and manuals. But the purpose is the same which is to store the
preset
design layout, guide lines, and graphics and text placeholders. But for InDesign, you also get presets for the
InDesign specific tools
such as master pages, effects, color sets, object and paragraph styles.
Once you have chosen a template, save your new project with a different name and in the folder which holds your working files. Now, you are ready to replace the placeholder graphics and text with your own and add new design elements to your project. You can also edit the other presets and add your own such as new master pages and styles.
Copyright 2018 Adobe Systems Incorporated. All rights reserved. Adobe product screen shot(s) reprinted with permission from Adobe Systems Incorporated. Adobe, Photoshop, Photoshop Album, Photoshop Elements, Illustrator, InDesign, GoLive, Acrobat, Cue, Premiere Pro, Premiere Elements, Bridge, After Effects, InCopy, Dreamweaver, Flash, ActionScript, Fireworks, Contribute, Captivate, Flash Catalyst and Flash Paper is/are either [a] registered trademark[s] or a trademark[s] of Adobe Systems Incorporated in the United States and/or other countries.


Related Articles
Editor's Picks Articles
Top Ten Articles
Previous Features
Site Map





Content copyright © 2018 by Diane Cipollo. All rights reserved.
This content was written by Diane Cipollo. If you wish to use this content in any manner, you need written permission. Contact Diane Cipollo for details.