Make Your Own Business Card Template in Photoshop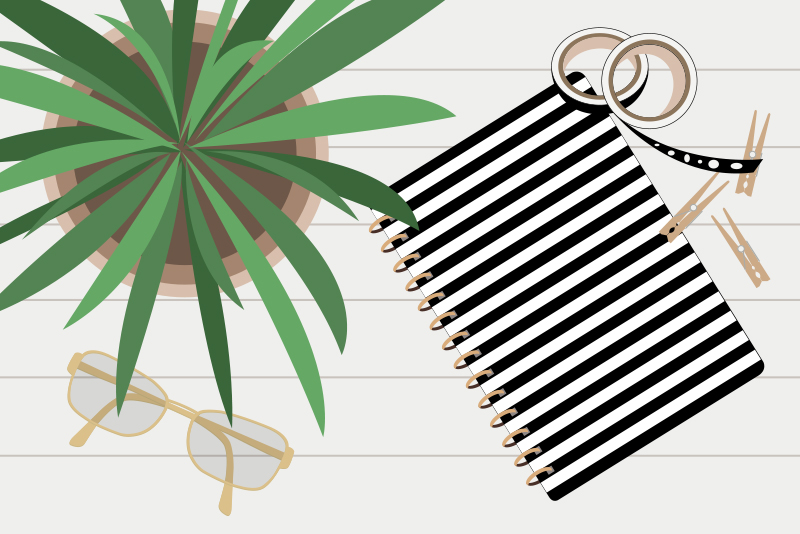 There are many types of templates and just as many uses for them. A large part of my design business is designing business cards for small businesses and I do most of my designing in Photoshop
R
. When I found myself repeating several steps each time I started a new project, I decided to create a template that I could use as a starting point for each new business card design. By starting with this
template
, I know my document window is the correct size and the guides are already in place.
Most of my customers prefer horizontal business card designs and the standard size for a business card is 2 x 3.5 inches at 300 dpi. I also wanted the option of full bleed printing which means that the design goes all the way to the edge of the business card. In order to prevent an unsightly white border around the edge of the full bleed designs, I would need to extend the design beyond the trim line for the business card. This extension will be trimmed away leaving a clean edge with no unsightly border. Unfortunately, there is no standard for this trim-away area and each printer has a different specification. When I checked with several online and offline printing services I got specs between 1/16 to 1/4 inches for this safety cushion. So I decided to error on the side of caution and use 1/4 inch. During my research, I also found that inkjet print-to-the-edge business cardstock, such as Avery item number 8373, has
8 cards per sheet
.
OK, now we are ready to build the business card template.
Start with a new document and set the dimensions to 2.25 x 3.75 inches and 300 dpi. Fill the layer with solid white.


Save this new document as your template. I called mine businessCardTemplateHorz.psd.

We now have a template with the document size that we wish to begin with each time we start a new project. But our business card will only be 2 x 3.5 inches. Let's create a simple rectangle to easily mark this area within the template. We will want to center this 2 x 3.5 rectangle over the white background. I have tried many methods for centering one design element over another and this is the one that works best for me.


Start a new document and set the dimensions to 2 x 3.5 inches and 300 dpi. Fill the layer with solid black.


From the Menubar, click Select – All and Edit – Copy. Go back to the template document and click Edit – Paste. Photoshop will automatically center the black rectangle over the white background.


Merge these two layers together by clicking Layer – Merge Visible.


Now we can see clearly where the business card will be trimmed to size. When creating our business card designs, we will use the black rectangle as a guide and keep all the design elements (except for the background element) at least 1/8 inch from the edge of the black rectangle. The background element will need to fill the entire black and white area.
Copyright 2018 Adobe Systems Incorporated. All rights reserved. Adobe product screen shot(s) reprinted with permission from Adobe Systems Incorporated. Adobe, Photoshop, Photoshop Album, Photoshop Elements, Illustrator, InDesign, GoLive, Acrobat, Cue, Premiere Pro, Premiere Elements, Bridge, After Effects, InCopy, Dreamweaver, Flash, ActionScript, Fireworks, Contribute, Captivate, Flash Catalyst and Flash Paper is/are either [a] registered trademark[s] or a trademark[s] of Adobe Systems Incorporated in the United States and/or other countries.


Related Articles
Editor's Picks Articles
Top Ten Articles
Previous Features
Site Map





Content copyright © 2018 by Diane Cipollo. All rights reserved.
This content was written by Diane Cipollo. If you wish to use this content in any manner, you need written permission. Contact Diane Cipollo for details.