The Dichotomy of Black Life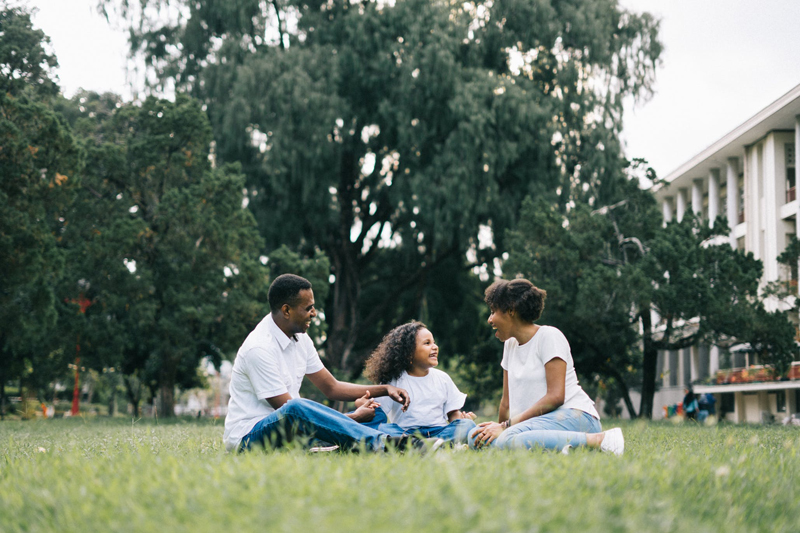 There are always three sides to everything: your side, the other person's side, then the truth. Not to say that either person is not telling the truth. However, one man's truth can be another's untruth. In other words, what may be true for some, may not be true for others.

Have you ever wondered how people from the same family can be so different? How two persons who had the same opportunities, same love, same upbringing, can be so vastly different? Is it by choice? Do circumstances and situations have an impact? Or, is it the way in which we perceive things and analyze situations as individuals?

It is amazing to see what can happen when hope is poured into a hopeless situation. There is a fight that ensues in the life of all people. The fight between what is right and what is wrong. In the life of Black Americans, there are added elements to this fight. And, it is those particular elements that can determine whether or not a person will, or can win in the battle of good and evil.

Black life in America has bought with it many struggles and hurdles that many people, who are not a minority, may not understand. For the Black man and woman, it has been a series of choices, and making the best choice for the situation at hand. Sometimes the choices were not easy and may have had devastating consequences. Consequences felt for generation after generation.

We can look back through history and see the devastating affects of choices that were made by people who wanted what was best. As well, there were choices made for Black people that were not in the best interest of, but designed to immobilize, cripple, subdue, and hinder the progress of a people. You are invited to share in this series of articles, tilted: "The Dichotomy of Black Life", and urged to express what you believe and how you perceive things to be. The articles will focus on the following sub-topics: Education, Housing, Employment, Health, Church and Politics.

Definition of Dichotomy:
Etymology: Greek dichotomia, from dichotomos
Date: 1610
1: a division into two especially mutually exclusive or contradictory groups or entities ; also : the process or practice of making such a division (Meriam Webster Online Dictionary)

This series of articles are being written to provoke dialogue and stimulate thought, and provide a mirror into what we now view as African American Life. Hopefully minds will be awaken, hearts stirred, and streams of consciousness will be opened to see things from various perspectives--through different lenses--and inspiration will come to inspire action about what is presently around us. Prayerfully, we as a people, can truly embrace and adopt that we are in fact our brothers keeper.


EDUCATION

It is no secret how this writer feels concerning education. It is the belief of this Editor, that education is key to changing circumstances and situations. Education can be a pivotal point in determining a person's future. Education in the round is necessary. Meaning: there are different forms of education that must be adopted. Lessons learned through a school setting. Education received from life experiences. Education received through one's family. A Spiritual education. And, an education received through the history of a people. If we do not know where we came from, we will never know who we are and where we are going, and how far we can actually go.

In fighting for our rights to be treated equally and receive the same standards of teaching afforded white children, Brown v. Board of Education, was a historical turning point. Something wonderful and terrible happened at the same time.

The United States Supreme Court made a unanimous decision on May 17th, 1954, that stated: "separate educational facilities are inherently unequal". It was ruled as a violation of the Equal Protection Clause of the Fourteenth Amendment of the Constitution. The Brown v. Board of Education decision overturned the, Plessy v. Ferguson ruling of 1896, which stated that as long as the separate schools for black and white were equal, that the Fourteenth Amendment was not being violated. Clearly, this was not the case. There was separation, but no equality. This was another form of racial segregation which perpetuated the poor standards and treatment of Black Americans.

The wonderful thing that happened as a result of the Brown v. Board of Education victory, was that a path was made for integration and the civil rights movement. As well, as affording many black children the opportunity for better education. However, with every victory there are some times consequences that we don't see right away. Terrible things that would emerge as years went on and that we now, in 2008, are still seeing the ramifications of.

Of course, the blatant protests and threats that ensued by people and neighborhoods were to be expected. Yet, it was the unspoken and diabolical threats not seen or heard that were most dangerous of all. The threats that came from with in. The machinations behind the scene that ensued. Which today we are facing.

In a backlash to integration, many black students loss the teaching of their history, as well as many black teachers. Educators that were against integration began to take their aim within the classroom, starting with the obliteration of black studies, and anything that had to do with black history. It wasn't this way in all schools. Yet, it happened in enough of them to create a vast void. This is the very reason why it is imperative that as a culture, we teach our children about where they came from and who they are. Education is not just in the classroom of a school. It is in the classroom of life. It is incumbent upon us to give our children a sense of history, of truth, and of pride....
You Should Also Read:
Brown v. Board of Education


Related Articles
Editor's Picks Articles
Top Ten Articles
Previous Features
Site Map





Content copyright © 2023 by Ruthe McDonald. All rights reserved.
This content was written by Ruthe McDonald. If you wish to use this content in any manner, you need written permission. Contact Ruthe McDonald for details.