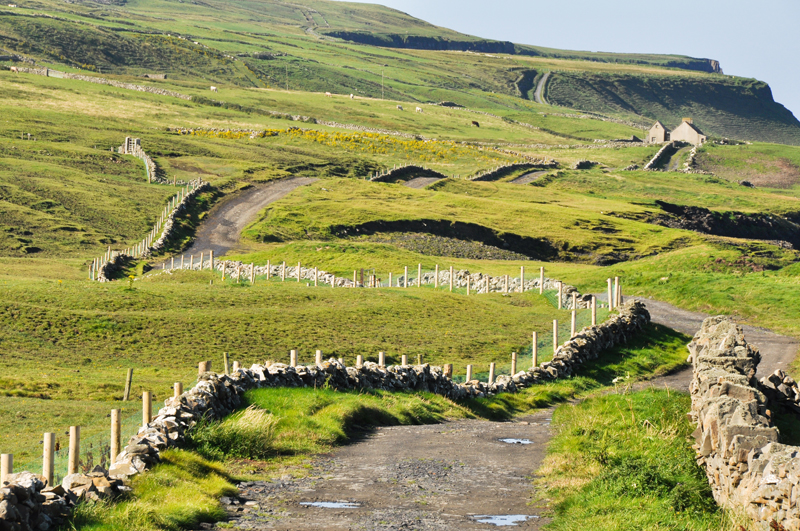 Oliver Plunket(t) was one of the first Irish martyrs of the anti-Catholic sentiment that swept through Great Britain in the mid 1600's.

Born into a very influential Anglo family with Norman heritage in Oldcastle, County Meath in 1625, he made his way as a young man of 22 to the Irish College already established in Rome and in 1647, was ordained a priest in the Roman Catholic Church.

At that time, Cromwell was at the height of his persecution of Irish Catholics with his infamous " To Hell or to Connaught" speech, and to avoid persecution, Plunkett requested that he be posted to a parish in Rome. Later , in 1657, he became a Professor of Theology back at the Irish College.

As the influence of the Cromwells diminished, he was appointed Archbisop of Armagh in 1669 and was sent home to Ireland with the daunting task of rebuilding the "church" which had been all but destroyed by the onslaughts of Cromwell's furies.

For the most part the clergy in Ireland were young, ignorant in theology and given over to the pleasures of drunkenness and immorality. Plunkett set about restructuring the church summoning an episcopal conference in Dublin and forming authoritative synods within his own arch diocese.

However, in his efforts to rebuild the Catholic Faith in Ireland, he made some powerful and deadly enemies. A long-standing feud developed with Archbishop Talbot of Dublin as to who was the rightful "primate" of ALL-Ireland and when he favored the Dominicans in a property dispute, the Franciscans became very antagonistic.

Such behavior may seem to us today to be extreme, but at the time these Orders were just developing and growing, and sadly, power and influence within the church was greatly tied to money and property accumulation.

In 1673, further anti-Catholic persecution erupted and Plunkett was ordered to present himself for exile from Ireland. He went into hiding, but was accused in his absence of plotting a French invasion, which was tantamount to an act of treason.
Talbot was arrested and soon after, Plunkett was seized and imprisoned in Dublin Castle.

Transported to London, he was accused of High Treason and in June of 1681 was found guilty, mostly due to the perjury committed against him by two disgruntled Franciscan monks.

On July 1st 1681, he was hanged, drawn and quartered ( remember William Wallace in "Braveheart"?) at Tyburn Gate outside London.

Efforts to have Oliver Plunkett beatified were successful in 1920 and he was finally canonised by the Catholic Church in 1975, the first new Irish "saint" in almost seven hundred years.

Oliver Plunkett bears the fame for being the last Catholic martyr to be executed by the English. His head is preserved in a shine in his name at St. Peter's Catholic Church in Drogheda in County Louth.





Related Articles
Editor's Picks Articles
Top Ten Articles
Previous Features
Site Map





Content copyright © 2023 by Tony King. All rights reserved.
This content was written by Tony King. If you wish to use this content in any manner, you need written permission. Contact Bee Smith for details.