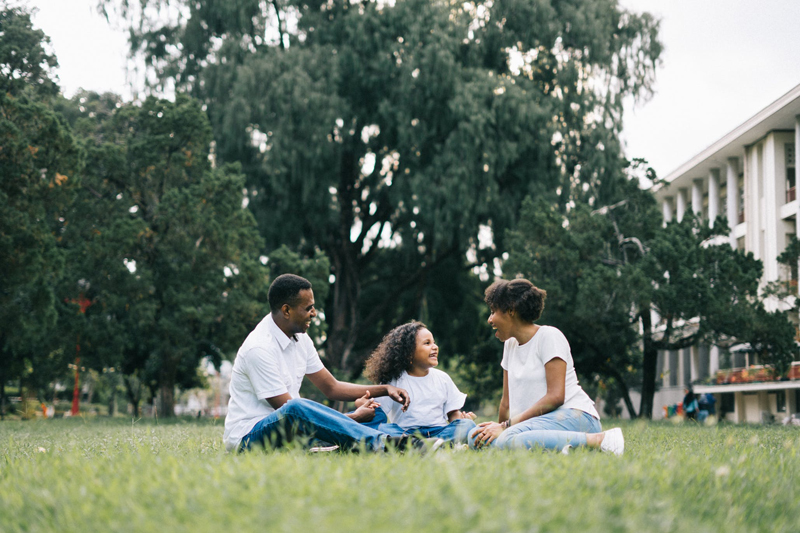 We seem to always be searching for something. Always striving for the next level. But the next level of what? Financial success? Physical health? That top job with the great, big, corner office? Only to find, that once you attain these things, there is still a void that is present. And, off we go again, on another quest to fill a void that is steadily growing.

Have you ever stopped to think that what is missing is a relationship with God? There is a part of us that was designed in the image of God. There is a part of us that was created in His image. A part of God lives and breathes within us, and yearns to be fed.

We have neglected for a long time, the longing of our spirit. God wants us to know that He is that part of our lives that we will never be able to fill with things or other people. It doesn't matter how many relationships you have, or how much money you earn; there is only one way to fill that emptiness and satisfy the longing that you feel. It is with God.

We long for so many different things in our life, and we convince ourselves that once we attain those things, or reach that level of stability--everything will be okay. Yet, we have discovered the painful truth: money and material things are not everything. There is more. More that we need to know and to receive. And, it has absolutely nothing to do with physical things, financial assets, or whatever else we can come up with. It has to do with our spirit. Our soul, and the longing of it to be united with its Creator.

There is a part of lives that will never be complete without the presence of God. No matter where you are, who you are, what you have--God is the key to a life truly filled with contentment and peace.

Did you ever wonder why so many people that seem to have every thing they ever wanted: all the material possessions, (houses, cars, money, etc.) and yet, they seem to have a cloud of misery following them. They are unhappy and not satisfied with their life. So much so, that some involve themselves in risky adventures trying to give themselves a thrill or excitement that they feel is missing.

God is the best adventure you could ever have. He is the one that wants to fill your heart, so much so that you will find contentment and have peace in your heart and mind, even if all you had was a studio apartment, a minimum wage job, and clothes from five years ago. With God, you learn that no matter what things appear to be right now, it is only temporary. That, when you put Him first, seek His Kingdom, His way of doing things, then everything else--all you need and even desire--will be added unto you. And, you can count on the fact that, when God blesses you, He adds no sorrow. When God is the one that increases you, after you have put Him first in your life, and sought Him with everything that you are, He will do for you what you could never imagine. For what God has for you is greater than anything you could ever dare to imagine.

God loves you. And that longing that you keep feeling and seeking to fill? That is God letting you know, that He misses you.


Related Articles
Editor's Picks Articles
Top Ten Articles
Previous Features
Site Map





Content copyright © 2023 by Ruthe McDonald. All rights reserved.
This content was written by Ruthe McDonald. If you wish to use this content in any manner, you need written permission. Contact Ruthe McDonald for details.