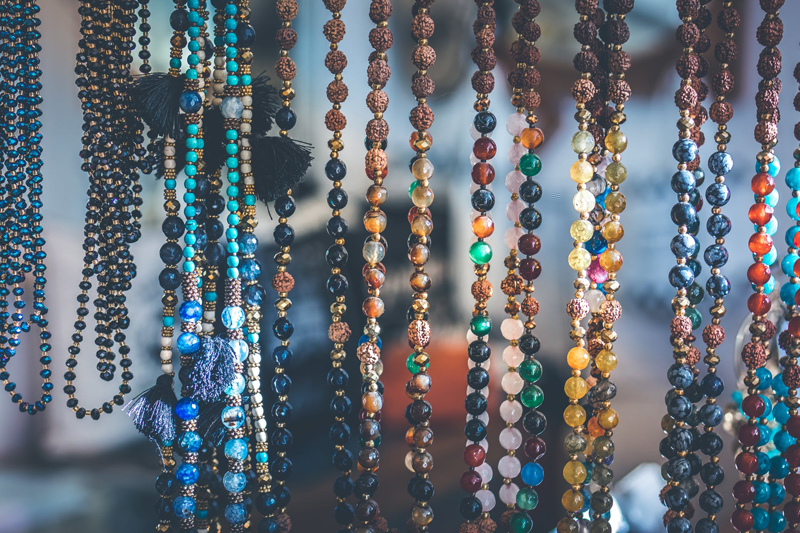 Most everyone has heard the buzz about the size 15/0 Delica Beads, and now more stores are starting to get them in stock. I decided to bead one of my favorite pairs of earrings in the 15/0s to show you how they compare to the size 11/0 Delicas.
My much worn pair in 11/0s are on the left, and the new ones in the 15/0 are on the right.
I used silamide thread and a size 12 needle, and they worked up so easily. The holes are nice and big, and I think they tile even a bit nicer then the 11/0s. They are just a bit bigger then a regular size 15/0 seed bead. I'll be adding a photo later of the same earring made in size 15/0 seed beads.
In all the beads I used, I only had one I had to cull, that was nice, since when I work with the regular size 15/0 seed beads I usually have to cull a bunch because the holes are too small or because they aren't quite close enough in size to the rest of the beads.
Like all Delica beads, they are best suited to brick stitck, loom, square stitch, or peyote. Not as well to cross weaving, net or fringe. When you fringe with cylinder shaped beads you have to be really careful to make sure you leave some slack or the fringe will be very stiff since then ends butt up against each other so nicely.
Over the years, I've heard a lot of suggestions for fringing, ideally, if your design supports it, I strongly recommend the matching colors in size 15/0 seed beads, and using that, you can do twisted fringe. I've heard you can use a waste bead as a spacer, and break it, but I really don't recommend that method since it's too easy to snap your thread when you snap the bead, and after hours of beading, you really don't want to break the thread on the fringe! What I do is slide my thumbnail between the first bead on the fringe and the beadwork I'm adding fringe to, which creates a tiny bit of slack. I'm going to experiment with other methods for the absolutely fringe impaired. It's hard to work slack when you're used to working tight for the stitch you used to make the project! One idea I had was to use thin cardboard with a hole punched in it and a slit cut up to the hole to thread on and just pull off when the fringe is completed.If you look at the graph, you'll notice the fringe isn't as long as the fringe on my pair, I added 1 size 11/0 seed bead, 1 bugle, 1 11/0 seed,11/0 seed bead, 1 small accent bead, 1 11/0 seed, and a delica bead at the end to each fringe.
I really like these beads, as you can see with the earrings above, both are large earrings, but the one made with the 15/0s is a bit smaller then the other one. The other one is about as wide as I can handle, but using the 15/0s instead of 11/0s, I can make an earring that size that's 20 beads wide instead of 17, so I can do more in that space.
Here's the graph for that pair of earrings, and a blank graph for you to design your own.
You can get the new size 15/0 Delicas from
Beaded Images
You Should Also Read:
Earring Graph Paper
Basic Brick Stitch
Brick Stitch Variations


Related Articles
Editor's Picks Articles
Top Ten Articles
Previous Features
Site Map



Follow @shala%5Fbeads
Tweet





Content copyright © 2023 by Shala Kerrigan. All rights reserved.
This content was written by Shala Kerrigan. If you wish to use this content in any manner, you need written permission. Contact Shala Kerrigan for details.