Black Women and Daughters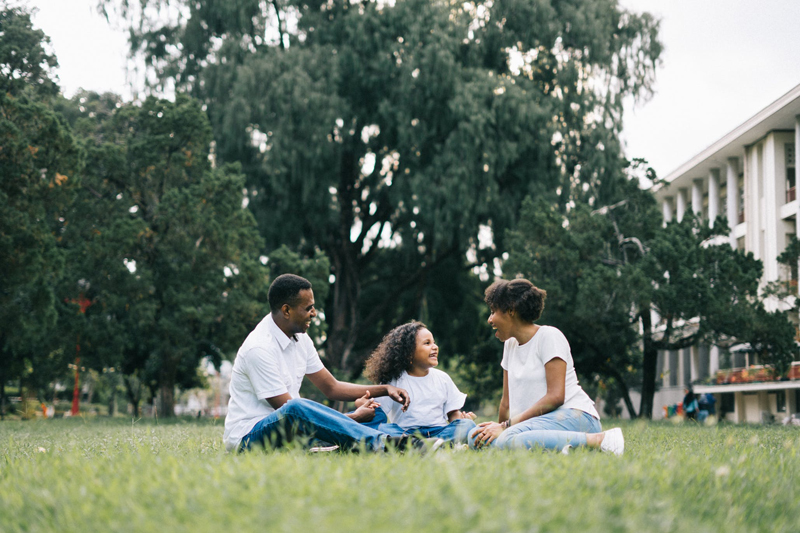 What is it about the Black woman? What is it that makes her who she is, and determines where she is going? Was it the women before her; her mother, grandmother, great grandmother? Who gives the Black woman her strength and character? Was she born with it? Was it cultivated and learned? Just what makes the Black woman tick?

Strong, intelligent, versatile, unique, powerful, are just a few chosen words. As are, vulnerable, lonely, heavy laden. Words, and many others, that may be used to describe you, your mother, sister, auntie, next door neighbor. Yet, how do you define yourself?

For so long, women have struggled for their place in society. For the same rights afforded men, for careers and wages. However, the Black woman's struggle was even greater. Many Black women had to take on the role of both mother and father. Both nurturer and disciplinarian. All while maintaining a home, providing for their families, and trying to quench their own needs and desires.

In 2008, many things have change, while many things remain the same. As far as many people have come; as far as women have come, there are still separate worlds being lived because of the color of one's skin.

It was an honor to see a woman make it as far as she did in the race for President of the United States. However, would a black woman had fared as well in the same race? Maybe, maybe not. There are still struggles that ensue for the Black woman. Struggles that continue to surface and plague our communities, generation after generation. And, one of the major struggles still seen, is the single Black mother. Some by choice, the majority by default.

There is something empowering about a Black woman accomplishing her goals and setting a standard for those that follow her. It is wonderful to behold when a mother, who has worked two jobs to support her children and put them through school, turns around, and decides to go after her dreams of a college education as well.

It is great that women in general, can go after the career of their choice and be successful in whatever chosen field they may choose. It is also great for every woman that has the opportunity to stay at home with their children. That is another career unto itself. Whatever path that a woman takes, it is her choice. And with any choice, comes responsibilities. There are lessons that need to be learned from the older generations.

There is a generation of daughters that are facing more pressures than the previous generation has ever seen. And the need for great teachers and leaders are needed desperately, to teach these young girls how to become strong black women, despite any situations that may arise in their lives. For too long, many women have achieved such a level of success, that some wish not to be reminded of the struggle and climb it took for them to make it. However, there is a price tag that comes with success—it's called giving back.

One cannot afford to forget where they came from, or how one started out in life. Because, it was that struggle and that strength, and someone's sacrifice that afforded us the opportunity to get where we are at.

It was not always easy. The path wasn't always clear. But to whom much is given, much is required. We have a responsibility to that young girl that we used to be, to reach out to the vast amount of young girls that are on the brink of making life changing decisions. Perhaps you can be the one voice that makes the difference in their life.

As it stands, one out of every one hundred Black women are incarcerated. That is someone's mother. Someone's grandmother, aunt, or cousin. That ratio is higher than the ratio for Caucasian men incarcerated; which stands at 1:300.

Chances are, you know of a young girl who is without a mother. You know of some young girl, perhaps in your own family, that is struggling with who they are and what to do with their life. Perhaps you are that person.

The feeling of rejection, abandonment, loss, is not just making it's way through our daughters. It is also creeping through the hearts and souls of our Black women, mothers and grandmothers; especially between the ages of 26-45. A feeling of hopelessness, low self esteem, and the thought that it's too late to make a difference. But it's not too late. It is not too late to learn something new. It is not too late to start over, to make a fresh start. Life begins when you decide that life begins. It's just that some people need a helping hand, a push, to get to that level of confidence.

Of all the things that you could be, God created you as a Black woman. Strong, courageous, in formidable, tenacious, a back like iron, a jaw like steel, with a heart as warm and soft as cotton candy. As a Black woman, you stand on the shoulders of great women that have long fought for their daughters and families. They fought and sacrificed that the women of this generation wouldn't have to fight as hard. Yet, here we are, with the highest number of women incarcerated. The highest ratio of AIDS infected women. The highest rate of abortions. The highest rate of infant mortality. The highest rate of teen pregnancies. The highest rate of single parent homes. Why? How did all of this happen, when we have so much to offer?

When we neglect to see each other as a sister, a mother, a daughter, then we close ourselves off to the hurting that is right in front of us. That neighbor or relative that struggles to keep her head above water. That sister that just needs an encouraging word. When we reach a level of success, and we do not reach back to help someone else, we are hurting ourselves. When we do not learn from the past, we will continue to make the same mistakes, and pass it along to the next generation of Black girls.

There is a responsibility that we all have. A responsibility to ourselves, to not let the hard lessons we learned to die with us. Sometimes we have to go back, and remember the harsh lessons, and take a look at the scars of our ancestors to see what it is, that they did, that we need to do. There are lives hanging in the balance everyday. Someone is contemplating a move that will affect the rest of their lives, and those around them. Perhaps you are the key to someone's door of hope.

You Should Also Read:
Leadership
National Council of Negroe Women


Related Articles
Editor's Picks Articles
Top Ten Articles
Previous Features
Site Map





Content copyright © 2022 by Ruthe McDonald. All rights reserved.
This content was written by Ruthe McDonald. If you wish to use this content in any manner, you need written permission. Contact Ruthe McDonald for details.