The Political Dichotomy of Black Life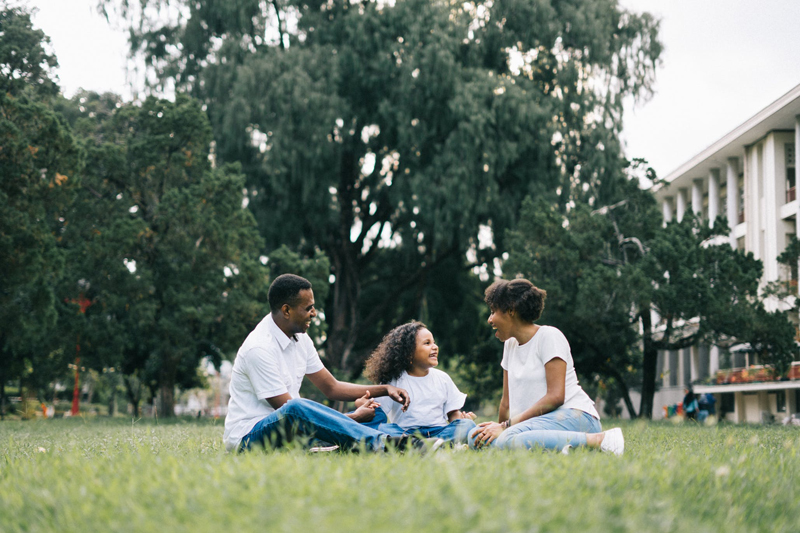 Health And Healthcare Concluded...
"What is it about the Black community and going to see the doctor?", is a question asked frequently. There are many reasons why people in the Black community may not frequent the doctor's office unless it is an emergency. And even then, it sometimes takes much prodding and pleading by family members. It could be financial. It could be the lack of coverage. It may be the absence of a hospital or reputable clinic in the community. It may even be the way in which people are treated. It can be a number of things that keep people from seeking a doctor's care.
Take a survey of the lower and poor class communities—how many clinics are there? Decades ago, Black communities had clinics (although not many, ran with a low to non-existent budget) where they'd frequent for routine check ups and dental work. If children needed a physical for summer camp or school, the neighborhood clinic would suffice. For immunizations, many frequented the Board of Health. (They often kept better records.) For more serious ailments, one may have been fortunate to been seen by a doctor that was not overwhelmed, overworked, and underpaid (very rare) and actually able to properly diagnose or send one to the hospital for further testing. If this was your experience, then you had the good fortune of having one of the few doctors that cared more about their patients than the bottom line. There were even rare moments of house calls or patients seen without coverage, and given medication on a sliding scale. Oftentimes, the clinic was only opened two or three days out of the week. And for a few hours at a time; one doctor seeing everyone. Children and adults, alike. Women and men. The clinic itself, often a small, could barely contain its volume of patients. First come, first serve, being the order of the day. Many, unless privately operated, are now closed. Most, if not all clinics can now only be found and ran by an area hospital with it's clinic on hospital grounds.
The thought or hope was that a solution for making healthcare more readily available, affordable, and accessible would have been found and put into practice. Yet, it has not. Instead, there are more patients and fewer clinics, with fewer doctors. Majority of patients are now being seen by physician assistants, or a resident than an actual physician. Obtaining healthcare has become an obstacle. Before a patient can be seen or treated, they have to go through mounds of paperwork and prove that they can pay for the services they are seeking, with most having been turned away. The accessibility to good healthcare and providers are just about non-existent for those living in poor communities.
Adding insult to injury is the rise in hospital and clinic closings. Over the past ten to fifteen years, numerous hospitals and clinics located in minority communities have shut their doors. By choice or by force. Leaving the nearest hospitals, too far away. What kind of message does this say to the communities in need? It is unfathomable that a new fast food restaurant or liquor store can be opened as fast as a clinic, hospital, school, and bank are closed.
It has been well established and documented that for those living in poverty, the likelihood that one will be fighting the onset of numerous health concerns, such as: diabetes, heart disease, hypertension, HIV/AIDS, greatly increases. A direct correlation can be found between the socioeconomic status of a community and its high number of health concerns and risks, amongst other things.
Communities, health officials and organizations need to come together to formulate a plan of action that will establish and foster sound communication and trusted relationships with the black communities. As well, form and establish programs that will educate, promote, and provide the needed education and healthcare assistance that is greatly needed within the majority of black communities.
POLITICS
Politics is the process by which groups of people make decisions. The term is generally applied to behavior within civil governments, but politics has been observed in all human group interactions, including corporate, academic, and religious institutions.
Politics consists of "social relations involving authority or power" and refers to the regulation of a political unit, and to the methods and tactics used to formulate and apply policy. (Wikipedia)
When Black people arrived in America, is was not by choice. We were under the power of someone else's politics. Our ancestors were forced to live by the standards, the harsh standards, that other people placed upon them. Throughout the years as the black race grew and ideas were formed and the innate need for freedom begin to ring louder than the threat of death, a people came together and dared to voice their politics. They dared to overthrow and overcome that which was forced upon them by another.
Through countless deaths and wars. Through lashings and lynching, and the brutal separation of families and the emasculation of its men, and rape of its women, a people found their voice and began to shout loud so that the generations that came after them would have a place in this new world. A place where they could have a voice and the freedom to enjoy God given rights.
The ability to vote was not seen as a privilege, but a right. A right to be recognized and heard as human beings; by whose backs and hands, America was built through. Politics, the way in which to secure a better life and the right to be heard was always in the heart and soul of the people before they knew to call it such. The politics moved from just surviving, to the need to live and live free, while providing a legacy to families and communities.
The definition of politics has not changed. Its root of remains the same. A way in which we govern ourselves. A way in which we live out our lives on a daily basis. The process by which we make decisions that have an impact on our lives, and the lives of those around us. How does our individual political views hinder or help our communities today as a whole? What would our forefathers think of today's politics?…
The Dichotomy of Black Life
Part One of Healthcare
You Should Also Read:
Black Health Care
Black Health Matters
Black Politics


Related Articles
Editor's Picks Articles
Top Ten Articles
Previous Features
Site Map





Content copyright © 2023 by Ruthe McDonald. All rights reserved.
This content was written by Ruthe McDonald. If you wish to use this content in any manner, you need written permission. Contact Ruthe McDonald for details.